This 19-year-old cancer survivor is now training to be a nurse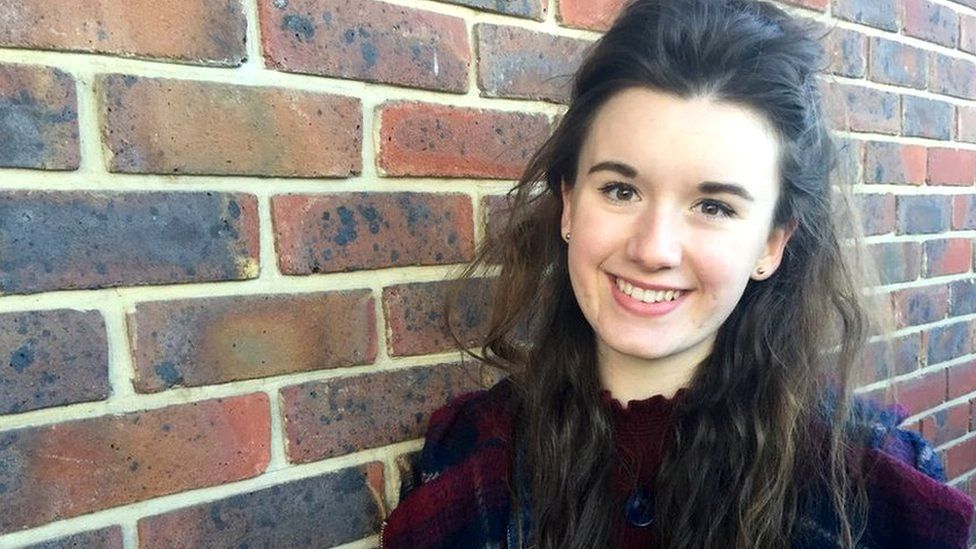 Clara Markiewicz was diagnosed with cancer and given a 40% chance of survival when she was just four years old.
Thanks to a clinical trial she survived but 15 years on she lives with nerve damage, stomach problems and phases of chronic fatigue syndrome.
We've been speaking to her as part of BBC Radio 1 and BBC 1Xtra's Million Hours campaign.
She tells Newsbeat "chemo destroys you as well as the cancer".
Clara had acute myeloid leukaemia (AML).
Leukaemia is cancer of the white blood cells.
When it's acute it progresses rapidly and aggressively, and usually requires immediate treatment.
She spent six months in hospital and tells us people are "surprised" about how much she remembers about that time.
"I remember living there, I remember being happy a lot of time, as well as scared," she explains.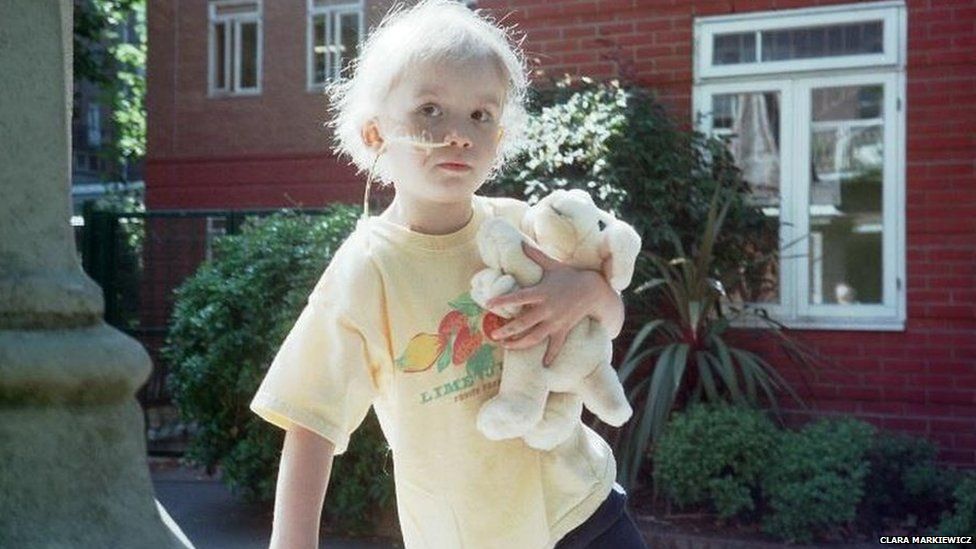 "I remember playing on the wards, making friends, losing friends."
Clara underwent four rounds of chemotherapy and several operations followed.
Ever since I was diagnosed nurses have become my role models
"I had around seven or eight operations. The last one when I was 15 due to side effects on my neck.
"Mainly investigative operations, because a lot of stuff went wrong in my stomach and they weren't sure if I needed a bag or anything."
Clara's referring to a colostomy bag which is a surgical procedure to divert one end of the large intestine (colon) through an opening in the abdominal wall (tummy).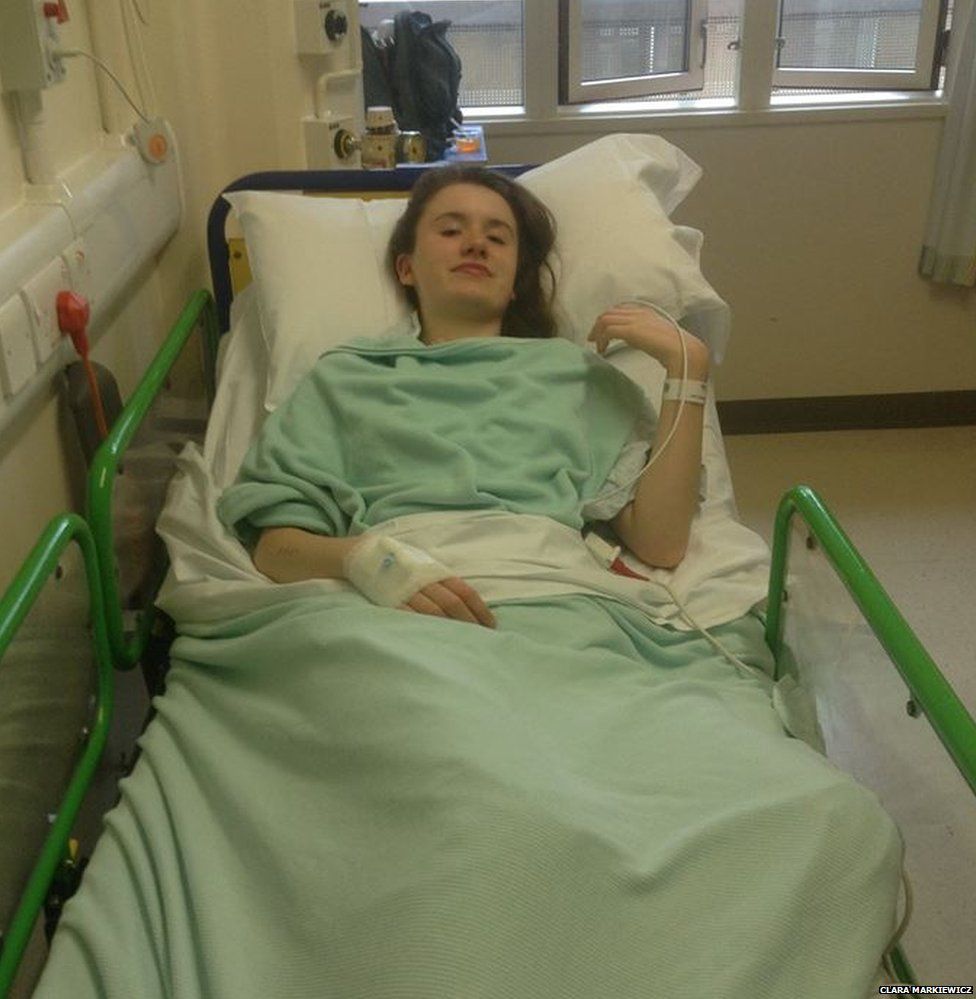 She explains how she then became anxious in her early teens.
"The panic comes, what if it's come back."
Clara was exhausted and "nobody knew why" but eventually she was told she had chronic fatigue syndrome. CFS causes persistent fatigue that affects everyday life and doesn't go away with sleep or rest.
As a result she "only managed six GCSEs" and "only started with three A-levels" but she's just started at the University of Southampton.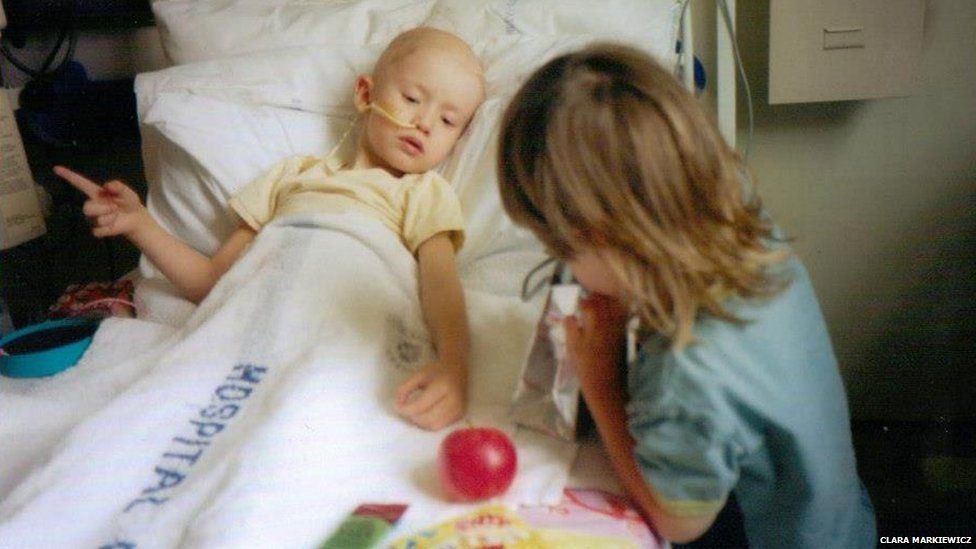 She tells us there was only ever one job she could see herself doing.
"Ever since I was diagnosed nurses have become my role models.
"They were your friends when you had no other friends - you couldn't communicate with the other kids as they were too sick and your mum was in a meeting room fighting your case.
"So yeah I've started my child nursing degree course and I'm loving it."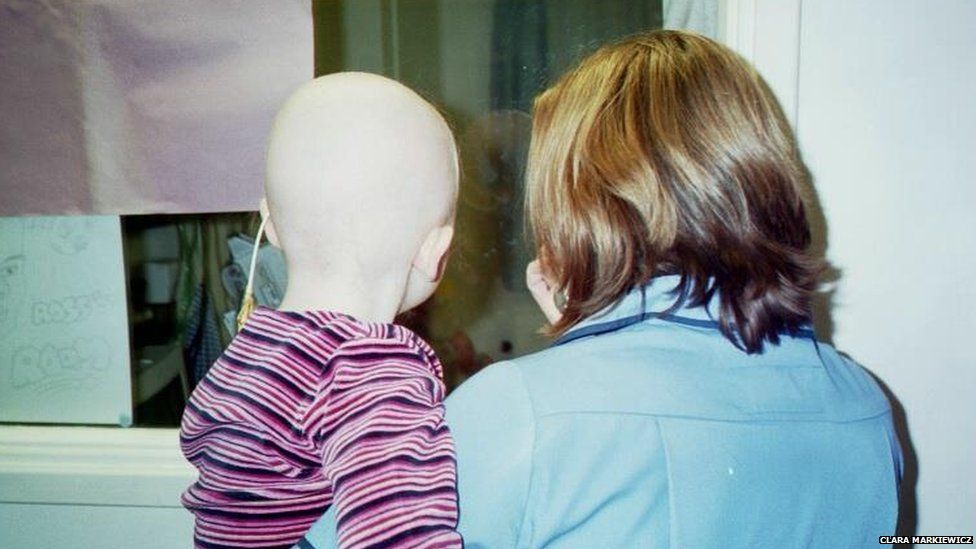 "I think it's great to raise awareness but I want to let people know it's still ok to talk about it and even years after there are still things to talk about.
"It affected my brother - he didn't have a mum for six months, effectively, my dad had to work extra and my mum couldn't work. And then of course the positive is you feel very lucky, and that's something I try and hold on to."
Find us on Instagram at BBCNewsbeat and follow us on Snapchat, search for bbc_newsbeat