Swizz Beatz: US hip-hop artists should look to the UK for inspiration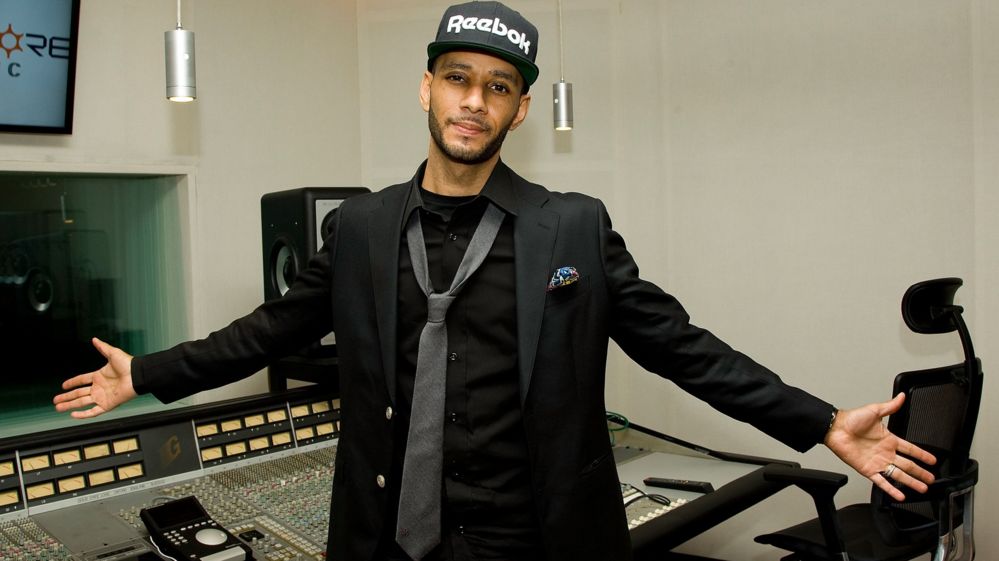 Swizz Beatz, who's made hits for Drake, Jay Z and Kanye West, says the best hip-hop is being made in the UK.
"Just last night I did a track with Giggs and it's a movie. There's a lot of talent out here," the producer tells Newsbeat.
"Musically the UK is stronger than the US right now. As far as the hunger and the unique vibes."
He says capturing new sounds is part of the reason for his frequent trips to Britain.
"I'm into that because I am global thinking anyway.
"So when I come back to the States and artists hear the hunger [coming from the UK] they're like, 'Okay now I need to do this...' and that's great," adds Swizz.
As well as being impressed by Giggs, he's also endorsed singer Angel.
Swizz Beatz, who's married to Alicia Keys, recently hosted an event in his role as Bacardi's global chief creative for culture.
He put on an exhibition in London where artists displayed there work for free and kept all the commission made from sales.
Swizz told us he offers a similar sort of deal for the producers he works with.
"I believe that the artist should be free... you fee the artists, you free world. Creativity is not to locked up. It's like a bird, don't cage it, it has to fly."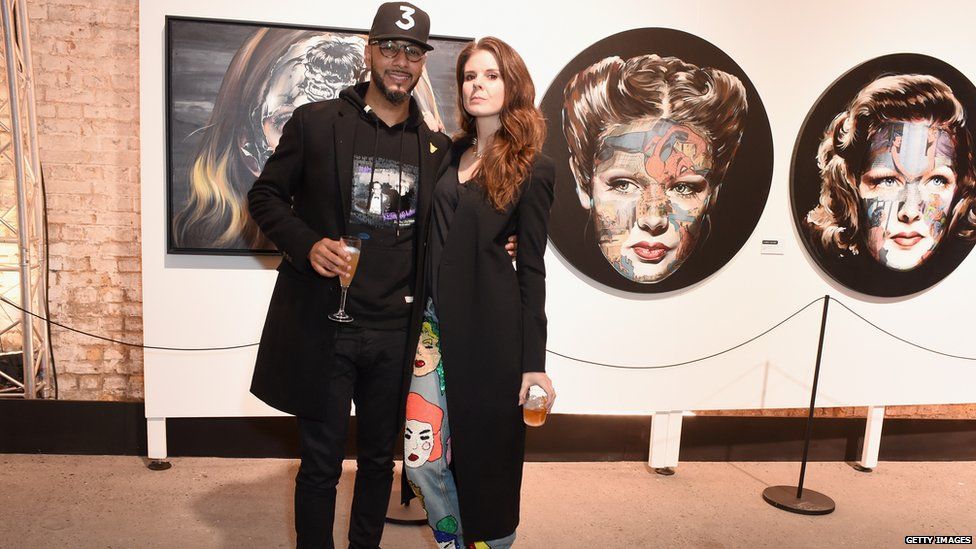 The UK music industry is in a good place right now.
Latest figures from the British British Phonographic Institute (BPI) suggest that one in every six albums sold globally is by a British artist.
Acts like Ed Sheeran, Adele and One Direction are the big hitters.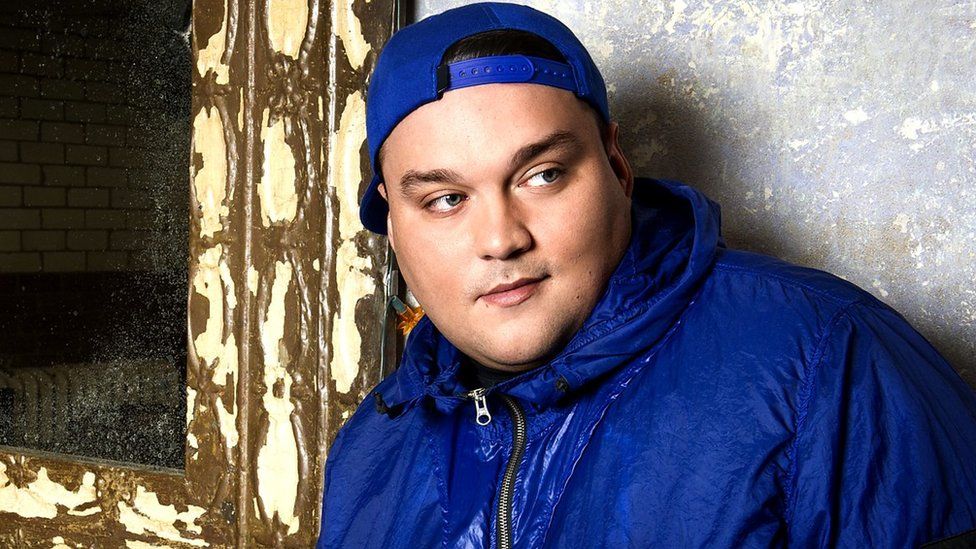 Radio 1 and 1Xtra DJ Charlie Sloth agrees with Swizz Beatz that UK hip-hop is enjoying a golden era.
"For me personally the UK is the strongest it's ever been, musically. There's so many artists coming out from all over the country. It's not London-centric anymore, there's a scene across the whole UK," he says.
"I remember say four years ago for example, going to a nightclub, and my set would be 80-90% US music," he adds.
"And that was just down to the fact that there weren't that many big records coming out of the UK. Now, I can comfortably go to a club, play a full UK set, and shut it down."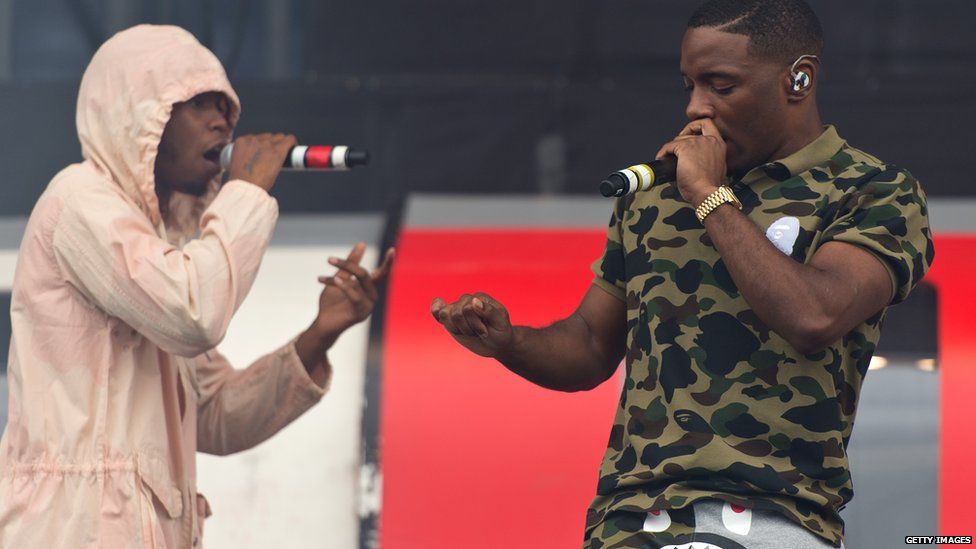 Another strong sign that British hip-hop is challenging the US is the number of collaborations between US and UK artists.
Krept & Konan's The Long Way Home features the likes of Rick Ross, YG and Wiz Khalifa.
Skepta has recorded with A$AP Rocky.
And south London rapper Dave teamed-up with Canadian Drake.
Sloth wants UK rappers to capitalise on the current the UK hip-hop scene.
"For me the biggest secret is ownership and we've already taken control.
"We've already taken steps to control that and make sure that [for] the next 10 years, the next generation of artists coming through is sealed."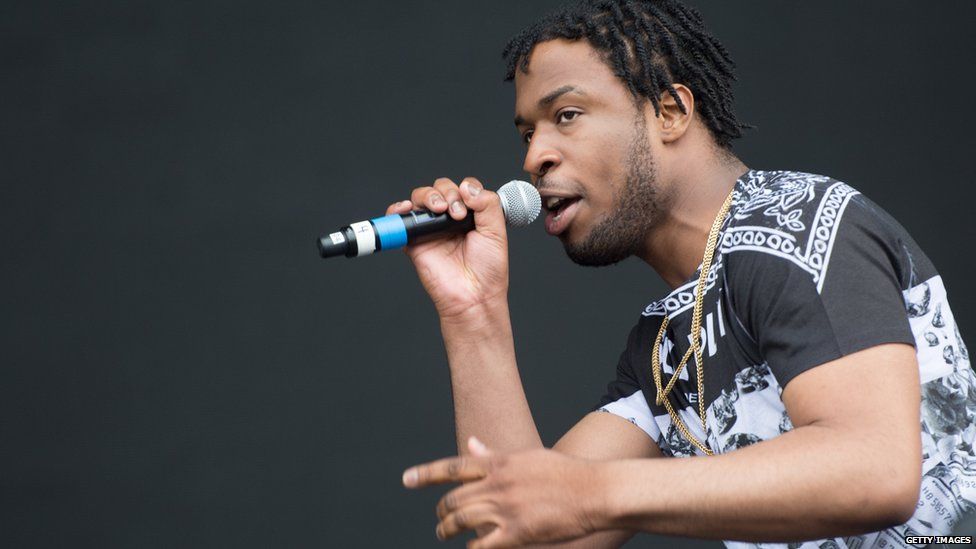 2017 promises to be another important year for UK hip-hop.
Avelino, who's been tipped for big things next year by 1Xtra, says he feels more excitement than pressure to carry the torch.
"Part of the reason people are buying into UK music is down to technology. Things like YouTube allows the world to know see what we are talking about, what we do and what we represent.
"I wake up every day with goals that excite me. This is no longer a hobby, it's now an obsession and that's a great thing," Avelino told us.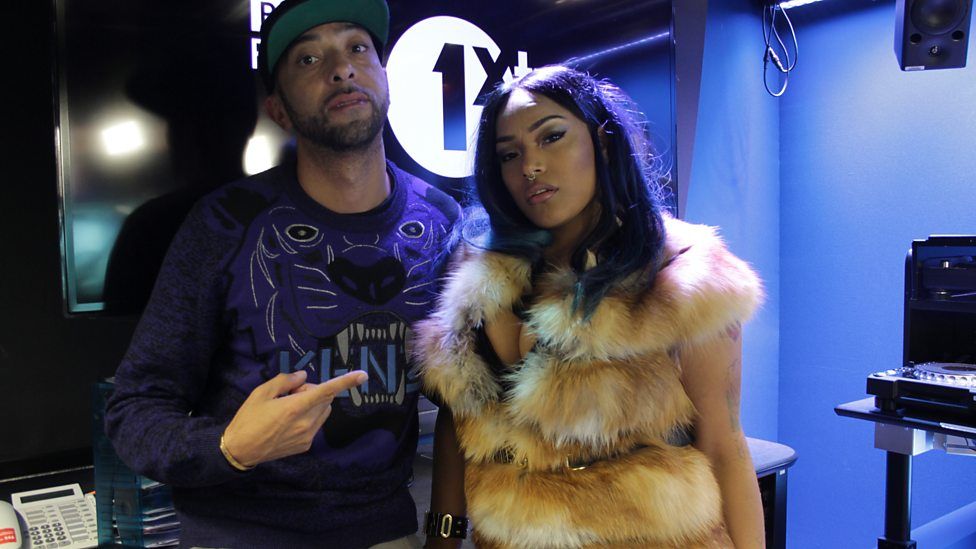 Another artist flying the flag for British hip-hip is Stefflon Don.
"I feel like everyone's just bored of hearing the same type of thing, and everyone just wants something different.
"I feel like we're the first generation to get everything popping - and get everything the way it is right now."
Find us on Instagram at BBCNewsbeat and follow us on Snapchat, search for bbc_newsbeat