The graves in Mexico that are better than many homes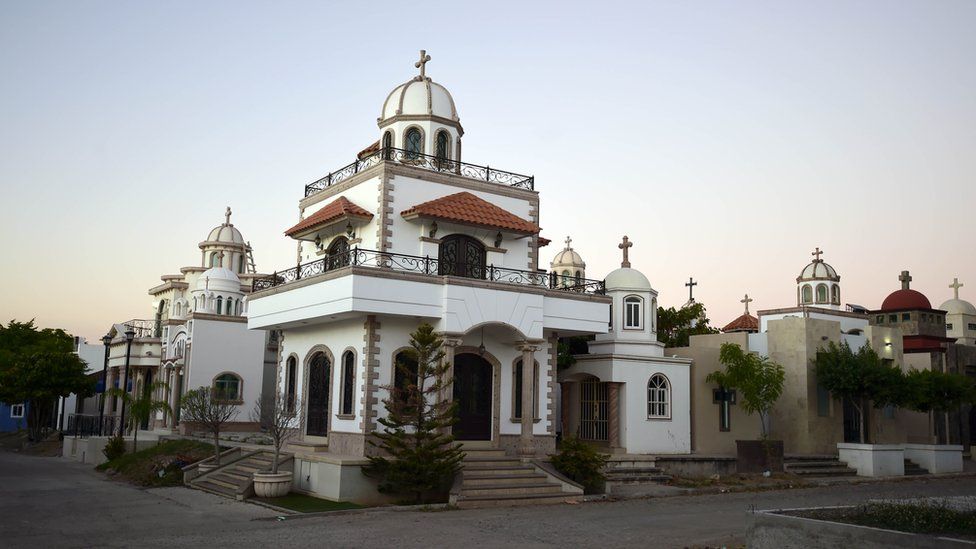 Some of the men made rich by the Mexican drug war are entombed in the most elaborate crypts you will ever see.
They lie in giant tombs complete with air conditioning, bulletproof glass and entire living rooms.
It's a far cry from the resting place of many of the tens of thousands of their victims, who are dumped in mass graves or left hanging from bridges.
The cost of some of the pricier ones is thought to be as much as £230,000.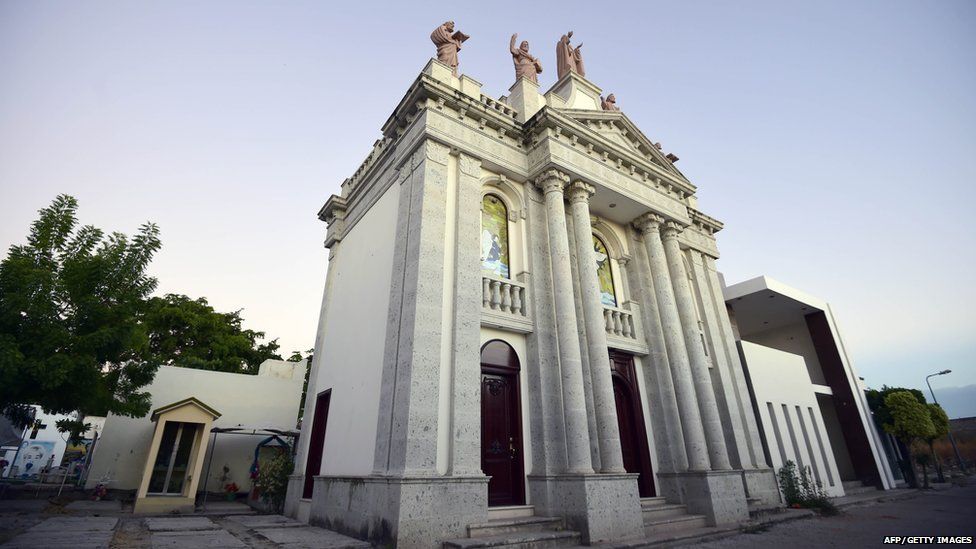 It's been a decade since the government in Mexico first sent troops to fight the war on drugs.
But the drug traffickers at the top of the trade, who have made a fortune, can furnish their tombs with an array of luxuries many others can only dream of.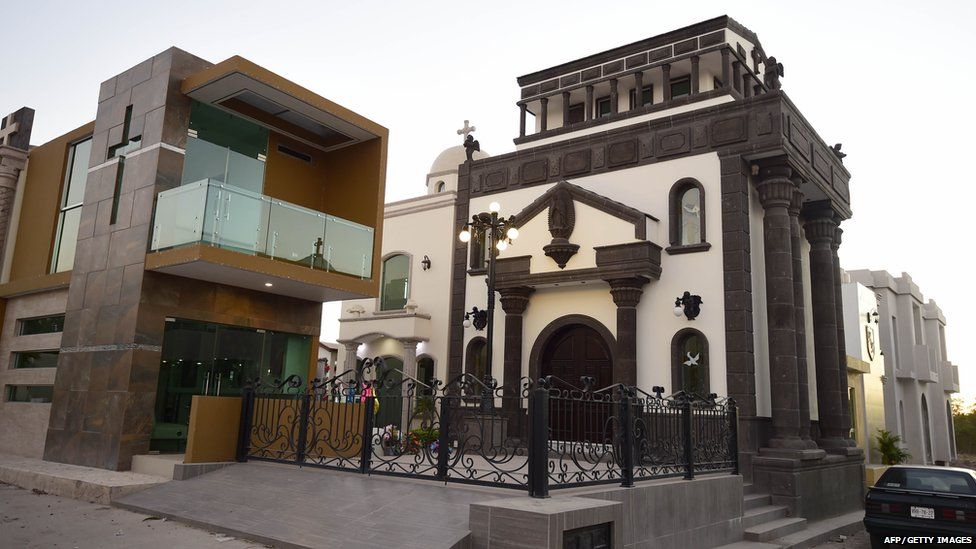 These graves are concentrated in Sinaloa state, home to the imprisoned drug lord kingpin Joaquin "El Chapo" Guzman.
One graveyard - Jardines del Humaya - in the capital Culiacan is where these elaborate crypts can mostly be found.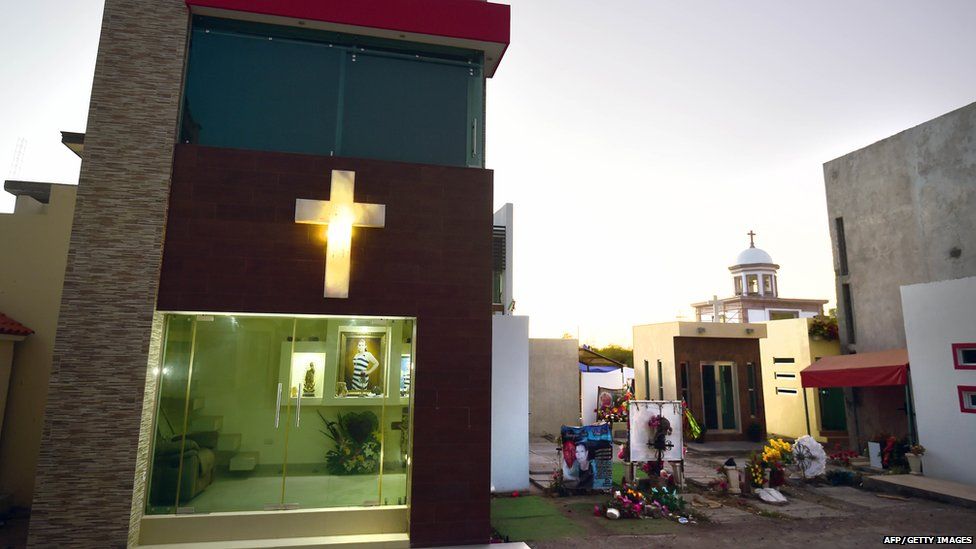 "It's an expression of the power that they once had and a manifestation of their desire for eternity, which is natural in any human being," said Juan Carlos Ayala, a philosophy professor at the Autonomous University of Sinaloa who specialises in "narco culture".
"It's also a demonstration for those who survive them that this man was important."
Netflix series Narcos has made this way of life more familiar to people in the UK.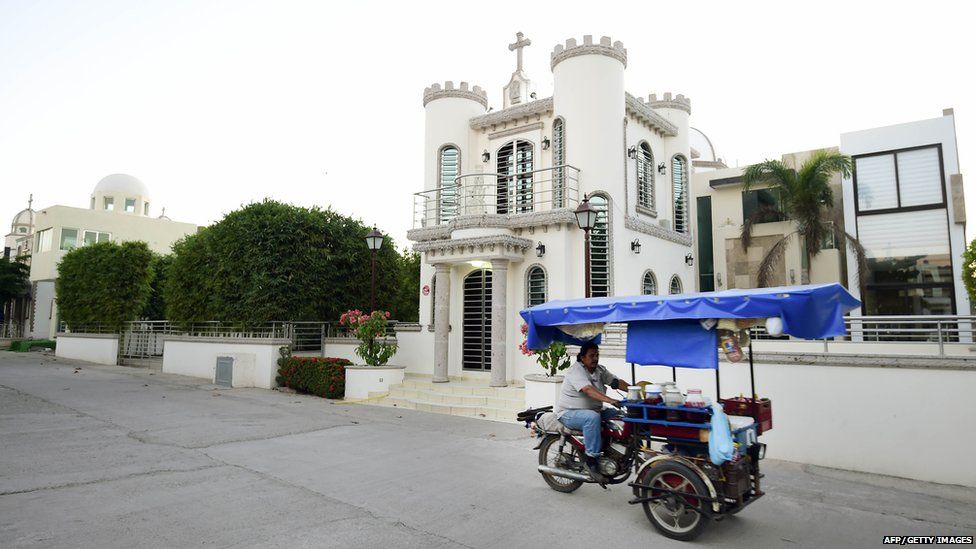 But in Mexico, authorities are discussing a ban of shows like this, as a way to dissuade children from finding this way of life glamorous.
"Drug trafficking is permeating the community, through traditional culture, and now we almost have trouble seeing where one ends and the other begins," Ayala said.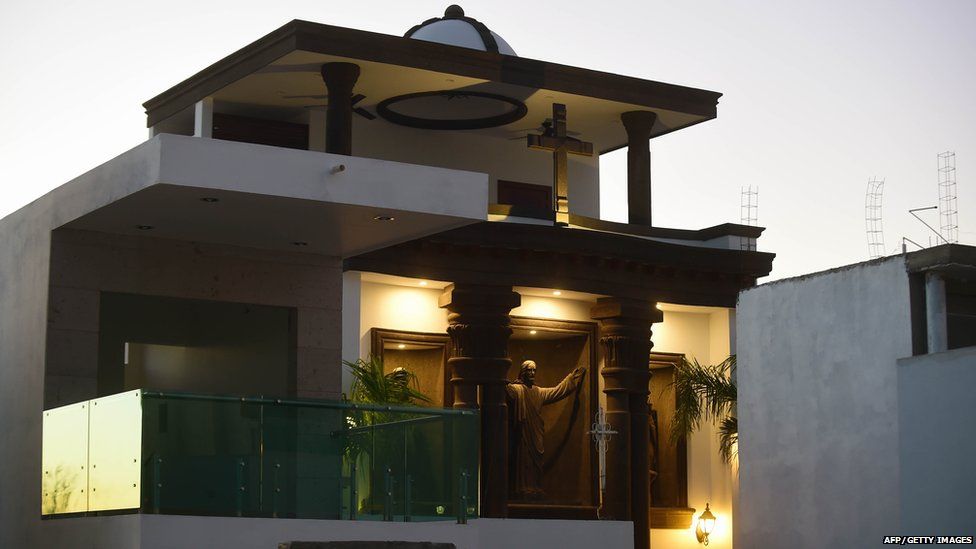 A tomb said to contain the body of a hitman, has security cameras trained on the entrance, as well as bulletproof glass.
Its dome has a cross which lights up. And inside are four swords held in a glass case.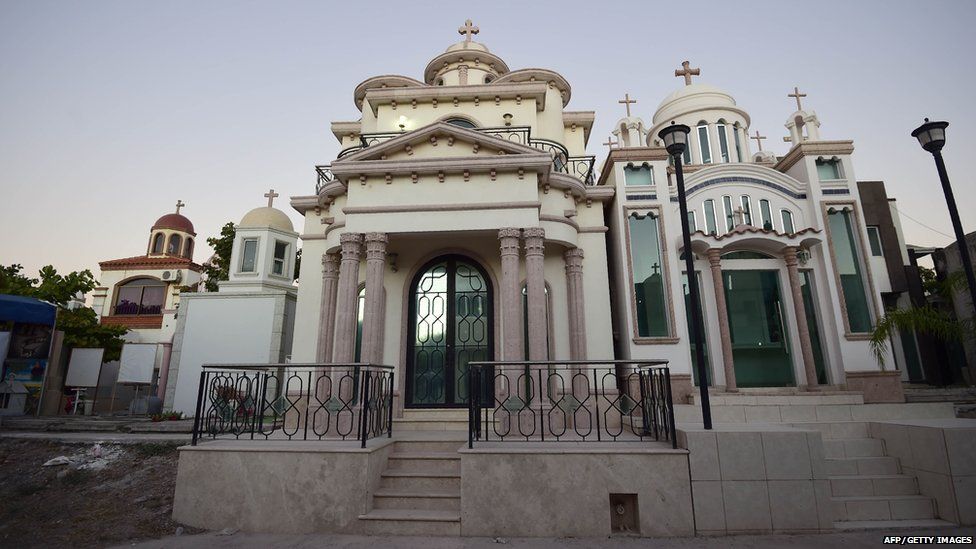 Other crypts are made to look like modern apartments or chapels. At the moment some have Christmas trees.
But what a lot of them lack is a name to identify the remains of the person contained inside.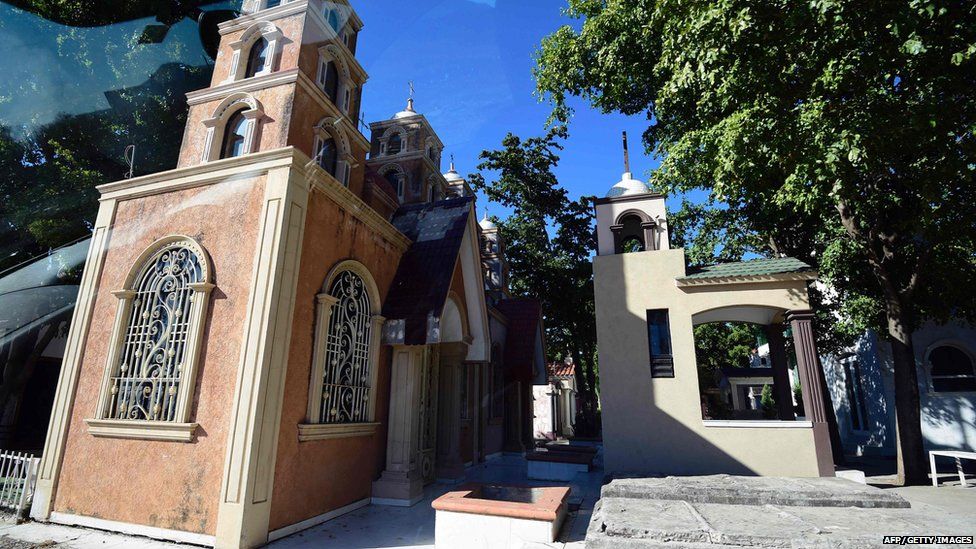 Santa Muerta, a death saint which the Roman Catholic church believes to be blasphemous, is worshipped in Mexico by millions of people, including criminals.
"There's a strong religious component to narco culture because if anyone needs supernatural protection it's narcos who could be gunned down by rivals or law enforcement at any minute," said Andrew Chesnut, author of the book Devoted to Death: Santa Muerte, the Skeleton Saint.
Find us on Instagram at BBCNewsbeat and follow us on Snapchat, search for bbc_newsbeat