Potato letters ruin dinner for mum and her complaint goes viral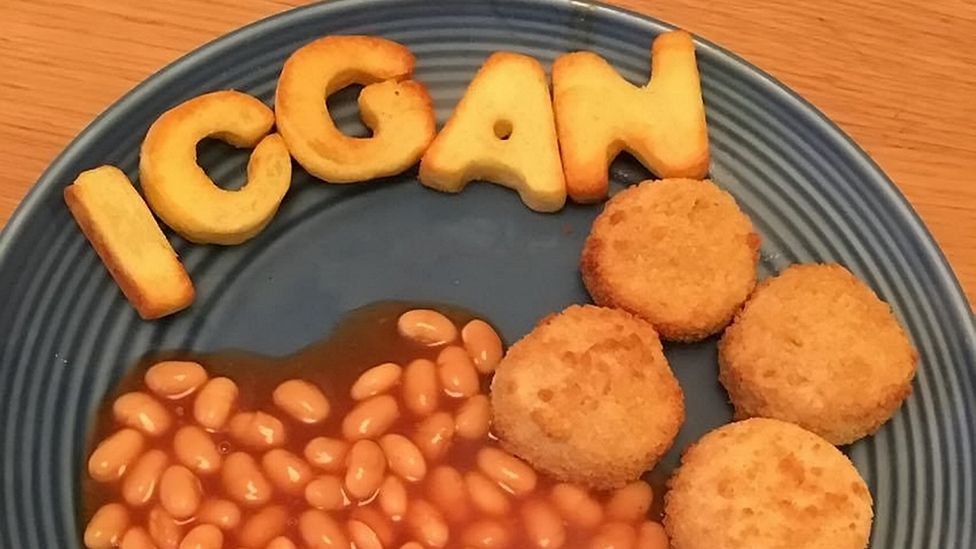 A mum's complaint to Tesco about potato letters has gone viral, after she was unable to spell her son's name.
Nichola Hart shared her anger at the supermarket after a 500g bag of their own-brand Crispy Potato Letters didn't have the letters she had hoped for.
Her son isn't called Zaccheus or Xayvion but the more vowel-friendly Logan.
The 30-year-old raised her issue on the supermarket's Facebook page and it has since been shared on social media.
She says she wanted to use Logan's dinner to help him learn how to spell.
"My son is four and learning letters. I wanted to spell his name (Logan) but to my shock there wasn't any L's or O's but a lot of the repeated letters," Nichola wrote.
"In the end I improvised by using an 'I' as an 'L' and a 'C' as an 'O' so spelled 'icgan' which obviously isn't his name.
"He noticed this straight away and I had to explain why. Very disappointed."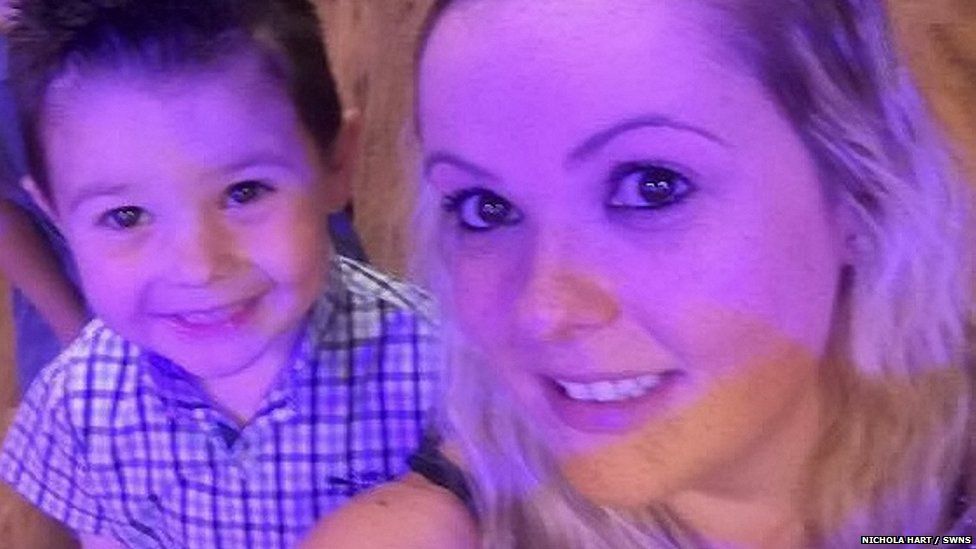 Nichola bought the bag at her local Tesco in Dunstable, Bedfordshire.
She's now suggested the supermarket change the name of the product to make customers aware that they may not always be able to provide their young ones with the edible words they had hoped for.
"It is misleading, why would you sell them as alpha-bites, really they should just be called 'certain letter bites'.
Really they should just be called 'certain letter bites'
"Obviously the person who made these from Tesco can't have children.
"If you buy them you expect all the letters to be there, that's why I emptied them all out. Apparently it does say on the packet that not all of the letters are in there, but again I don't see the point in that."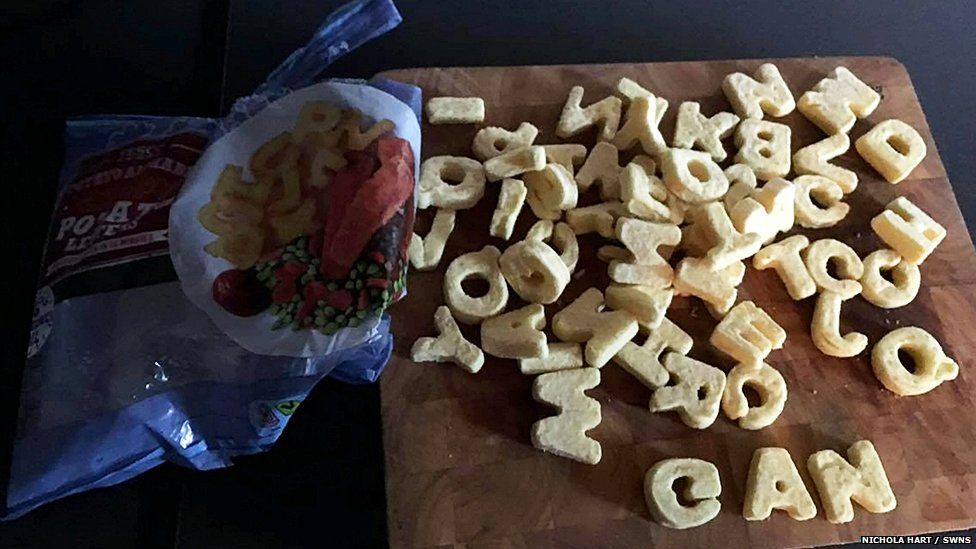 A spokesman for Tesco responded to Nichola's complaint with an apology - which included plenty of the Ls and Os.
"I am sorry that you did not have the correct letters in you pack of Tesco potato alphabet letters," wrote Tesco.
"I understand that you were disappointed with the range of letters you had.
"The bags are packed with a random selection of letters, and we don't state that you will get every letter.
"I apologise for any disappointment this causes."
Find us on Instagram at BBCNewsbeat and follow us on Snapchat, search for bbc_newsbeat