No Man's Sky ads 'were not misleading' says the UK's advertising watchdog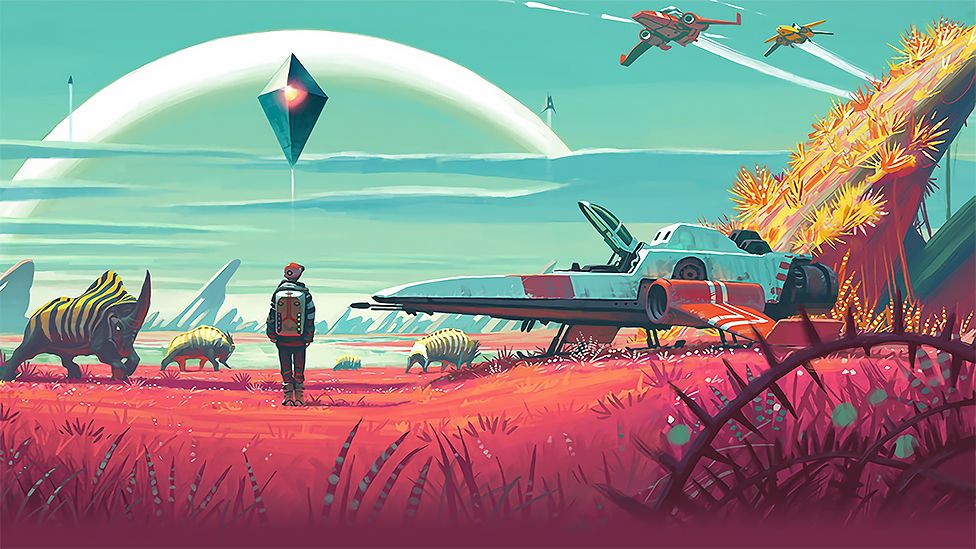 Promotional material for the video game No Man's Sky "were not misleading", according to the Advertising Standards Authority (ASA).
Twenty-three gamers made complaints saying that the ads didn't reflect the finished product and were too old.
The complaints were specifically about the game's Steam page, where players can download the game for their PC.
But the ASA has rejected the complaints saying it didn't "exaggerate... the experience of the game".
A statement says: "We understood that the screenshots and videos in the ad had been created using game footage, and acknowledged that in doing this the advertisers would aim to show the product in the best light.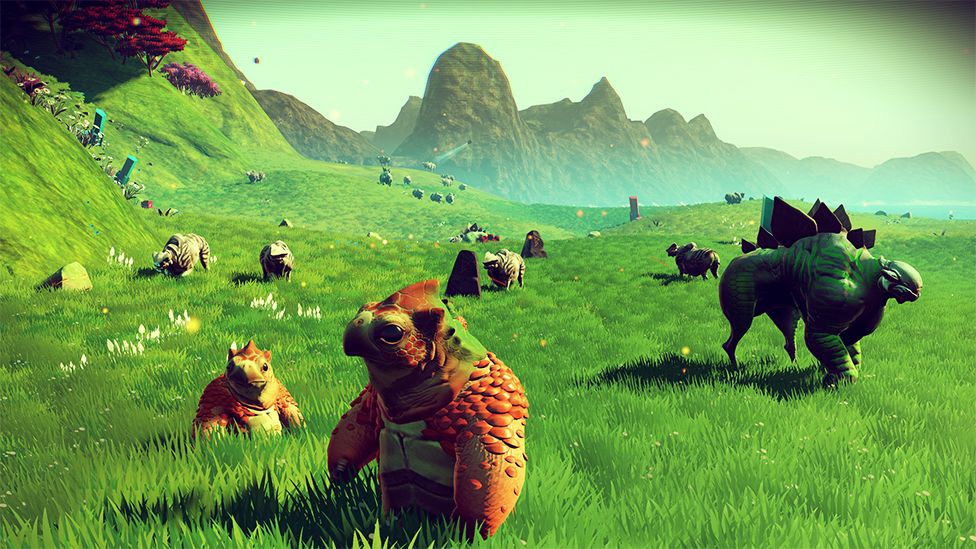 "[We] considered that the overall impression of the ad was consistent with gameplay and the footage provided, both in terms of that captured by Hello Games and by third parties, and that it did not exaggerate the expected player experience of the game."
The original gameplay trailer shows a planet full of creatures interacting with each other.
Players said that the finished product wasn't like that.
Warning: Third party content may contain adverts
The game takes place in an artificial universe which self-generates and players have an almost infinite number of planets to explore.
But gamers have complained about the lack of space combat, structures and buildings, flowing water, animal behaviour and issues piloting spacecraft in the game - all of which can be seen in the 2014 trailer.
Hello Games says it gave the ASA more than four hours of footage, which showed parts of the trailer gamers were complaining about.
It also said that because of how the game works, it couldn't exactly recreate the parts of the game shown in promotional material for all users.
A gaming PC was used to make the trailer.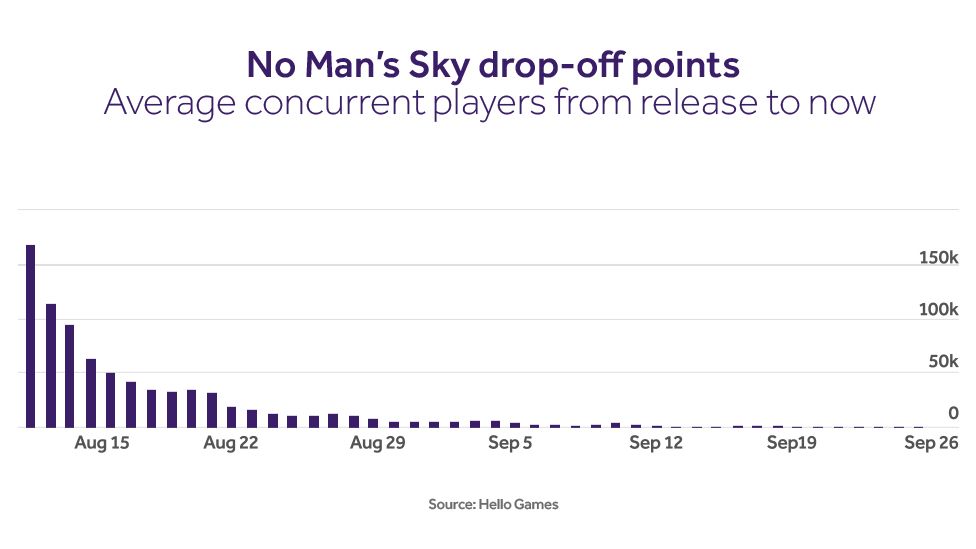 No Man's Sky became the biggest launch on Steam history in August, with 212,620 people playing simultaneously on its first day of release.
But two weeks later, that number dropped to 25,689.
No Man's Sky was developed by independent Guildford-based company Hello Games.
It first came to the attention of the gaming world when a trailer was shown at the 2013 VGX Awards, before a live demo of the game was shown at E3 2014.
Find us on Instagram at BBCNewsbeat and follow us on Snapchat, search for bbc_newsbeat