Black Friday: People pay $95k to dig pointless Holiday Hole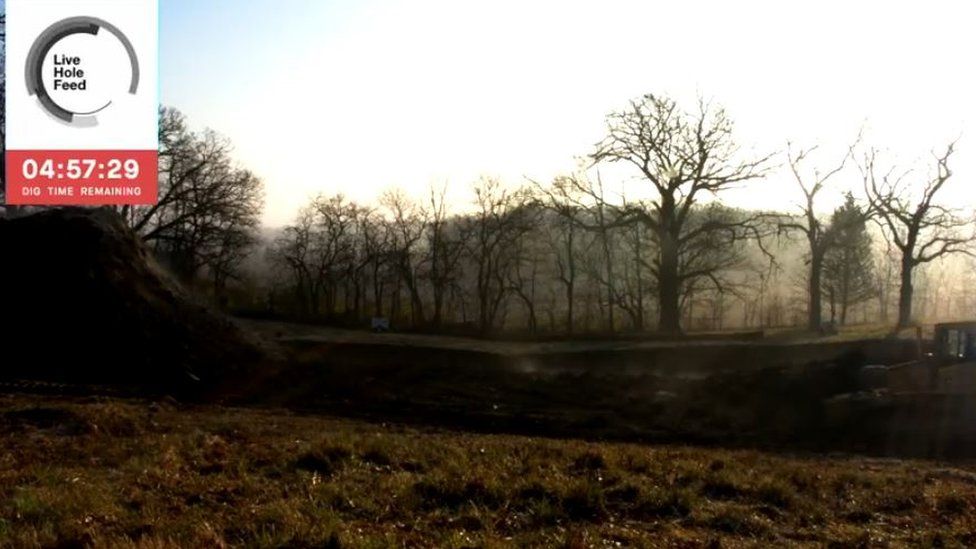 People have donated about $95,000 (£76,000) to fund the digging of a hole in the US which serves no purpose.
It was started by the makers of Cards Against Humanity, a popular card game.
"The holidays are here, and everything in America is going really well. To celebrate Black Friday, Cards Against Humanity is digging a tremendous hole in the earth," organisers wrote on their website.
The Holiday Hole dig has been going on for days and is still being funded.
"Why aren't you giving all this money to charity?" reads one of their frequently asked questions.
"Why aren't YOU giving all this money to charity? It's your money," they reply.
Organisers say there is no "deeper meaning" behind the dig and they have not said exactly where in the US it is.
"You're supposed to think it's funny," they write.
"You might not get it for a while, but some time next year you'll chuckle quietly to yourself and remember all this business about the hole."
Cards Against Humanity have created this kind of stunt before, to coincide with Black Friday.
In 2014 they sold more than 30,000 boxes of dung.
And last year they offered Black Friday customers "the ability to buy nothing from us for $5".
Cards Against Humanity is known for our charitable fundraising - since 2012 we've raised nearly $4m (£3.2m) for organisations we love," they say.
Find us on Instagram at BBCNewsbeat and follow us on Snapchat, search for bbc_newsbeat