Police called after 'pranksters' Trollstation invade The X Factor stage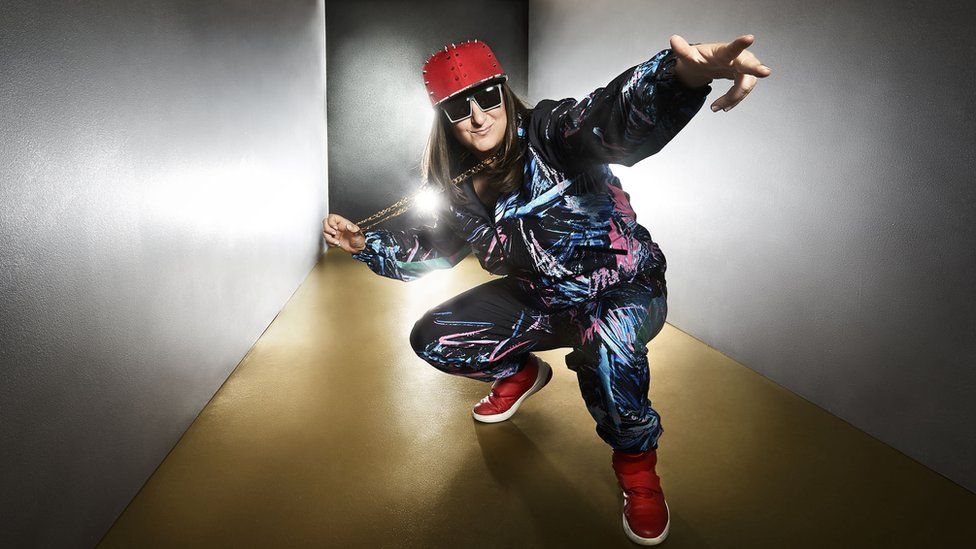 Police were called to the set of The X Factor last night after "pranksters" invaded the stage.
Honey G had finished her performance and was getting feedback from the judges when a man ran up behind her and tried to touch her.
The group Trollstation say they were behind the stunt.
"There was a stage invasion by four men, with one further person in support," a spokesman for the show said not long after the incident.
"All five had been in the audience.
"They were spoken to by police and security and have now been removed from the studio."
As Louis Walsh was speaking to Honey G, a man wearing a baseball cap came onto the stage, grabbed her by the shoulders and tried to take her microphone.
She had just performed her version of MC Hammer's U Can't Touch This.
On Trollstation's YouTube channel the group says it specialises in "bizarre and often surreal pranks performed on unwitting members of the public".
"Our content is intentionally provocative and controversial with the aim to get reactions from the general public in the name of comedic satire.
"Trollstation is a collective of social misfits playing mad mind games on the public."
Four members of Trollstation YouTube were jailed earlier this year in connection with fake robberies and kidnappings.
A fifth member was imprisoned in March following a bomb hoax.
Simon Cowell told Honey G: "I thought that was part of the act for a moment. That's what you create, people go crazy for you."
Presenter Dermot O'Leary said: "Obviously we had a stage invasion, three punks thought they could come on and take on Honey G, but could they?"
She replied: "I don't think so."
Find us on Instagram at BBCNewsbeat and follow us on Snapchat, search for bbc_newsbeat