Orlando Cruz could become the first openly gay boxing world champion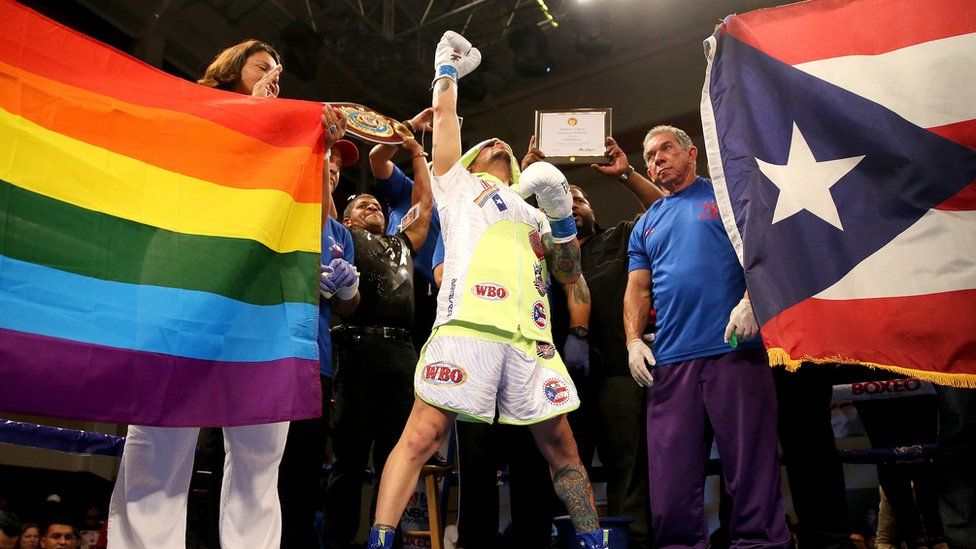 Orlando Cruz wants to become the first openly gay male boxing world champion and he could achieve it on Saturday.
He's trying to win the WBO lightweight title from England's Terry Flanagan in Cardiff.
The 35-year-old Puerto Rican says victory would be "for all the gay athletes in the world".
It would be a major milestone for a traditionally macho sport, so if you've never heard of Orlando Cruz here's everything you need to know.
Who is he?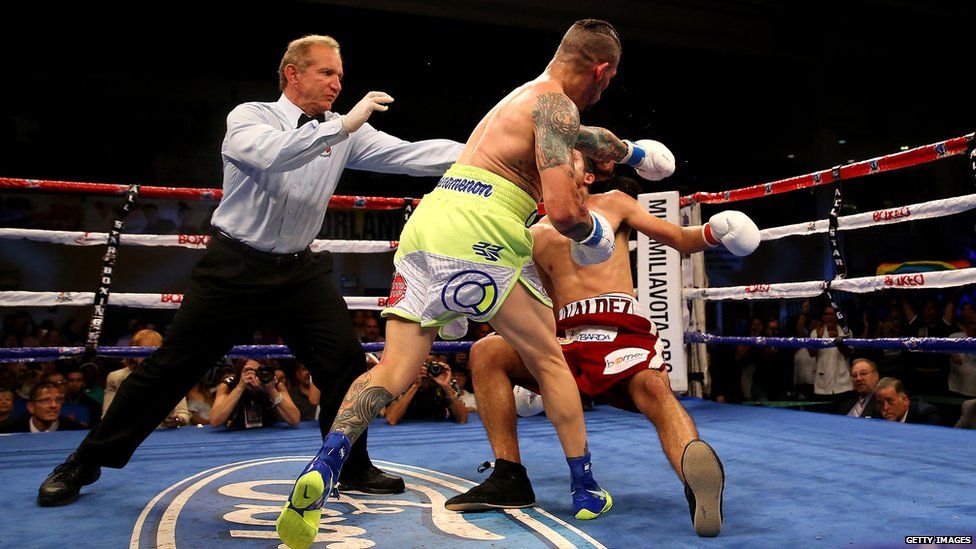 It's a good place to start. Orlando Cruz has been boxing for more than 27 years.
As an amateur, he represented Puerto Rico in the 2000 Olympic Games in Australia - going pro later that year.
People have told me I'm an inspiration for coming out of the closet
He's nicknamed El Fenomeno, which loosely translates from Spanish as "the phenomenon".
He came out in 2012, making him the first boxer to do so while still competing.
"I have and will always be a proud Puerto Rican," he said, "I have always been and always will be a proud gay man".
In July he dedicated a match to victims of the mass shooting at a gay nightclub in Florida, in which he lost four friends.
Is he any good?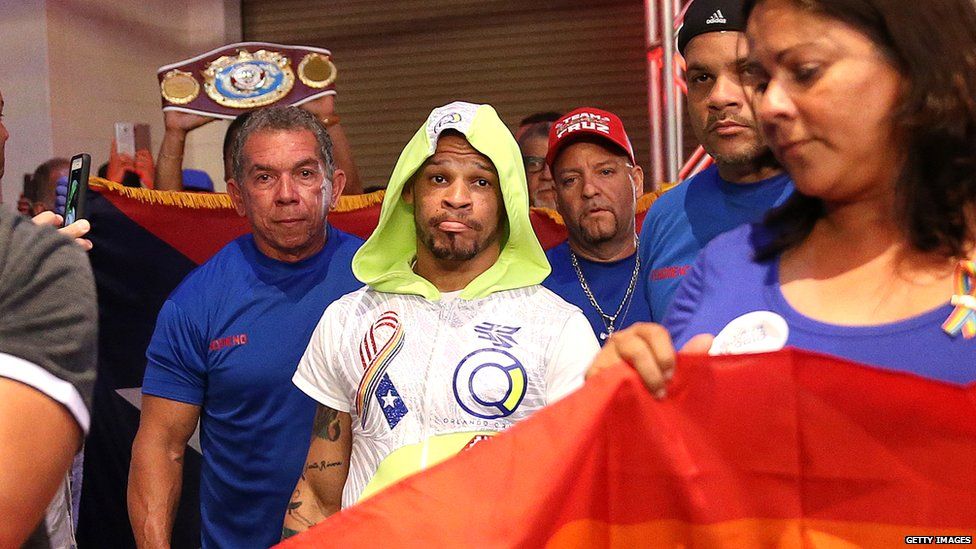 Impressively, Cruz remained undefeated for the first nine years of his professional career.
He first lost to America's Cornelius Lock in 2009.
He's also already had one pop at become the world's first openly gay male boxing champion back in 2013.
He didn't make it, though, losing the fight to Mexico's Orlando Salido.
What's he said?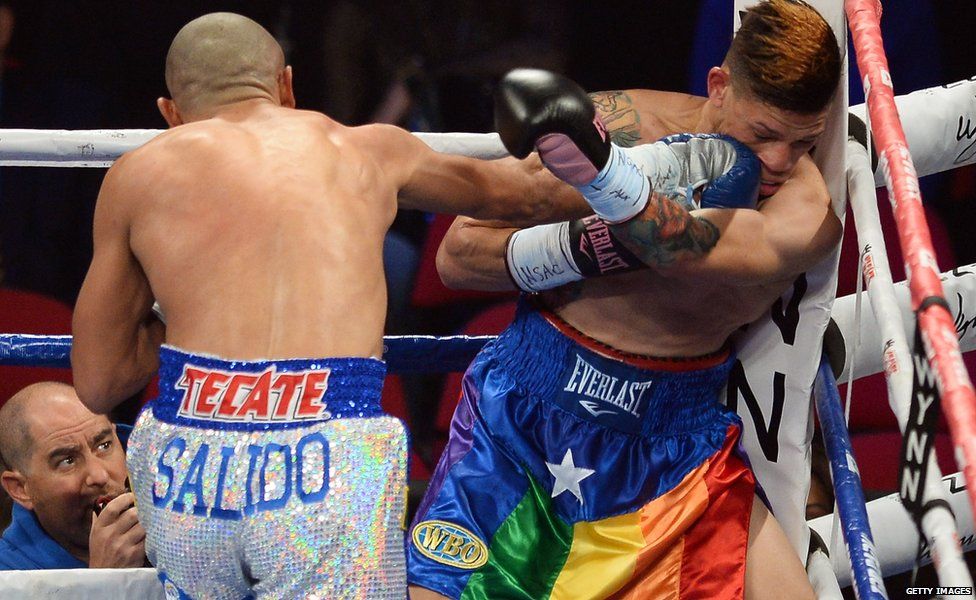 Cruz isn't playing down the importance of his second chance to make history.
"It's a big moment for me, my community and my country," he says.
"It's very important, wonderful, that other people are interested in me as a role model.
"People have told me I'm an inspiration for coming out of the closet. They want to be the same as me - not scared, only happy.
"I want that other [gay] athletes are not scared to walk into the society. Don't be scared. Be happy with your life, and happy with your decision. All people are the same."
Can he do it?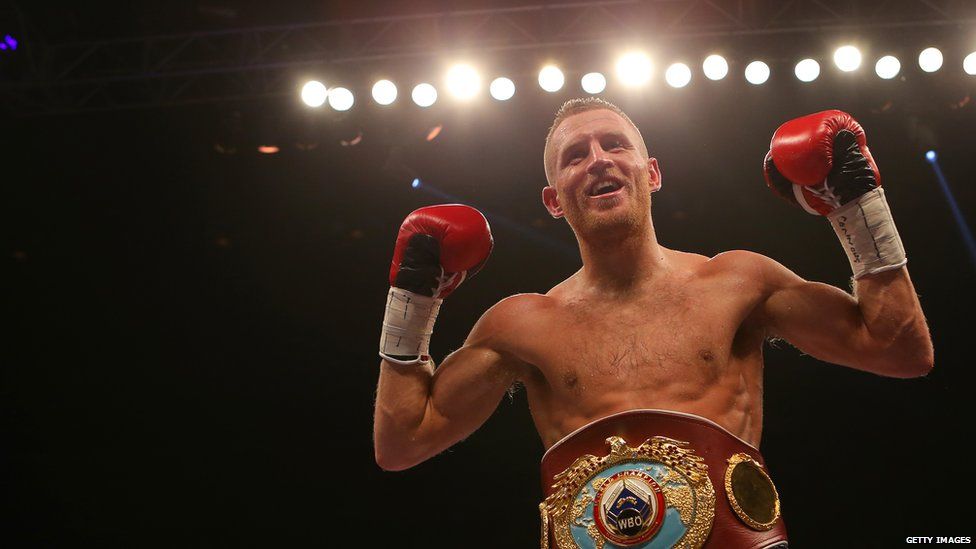 This is where things get a bit more tricky to answer. Cruz has had a great year and he's won his last five fights.
But his opponent, 27-year-old Brit Terry Flanagan, is the firm favourite. He's the current holder of the belt and he's never lost a fight.
"I've not got a problem with him being an openly gay fighter," he said.
"My sister is openly gay and I'm more proud of her than anyone.
"Fair play to him for coming out in such a tough sport and it might encourage others to come out."
Find us on Instagram at BBCNewsbeat and follow us on Snapchat, search for bbc_newsbeat