This map shows the rudest place names in the world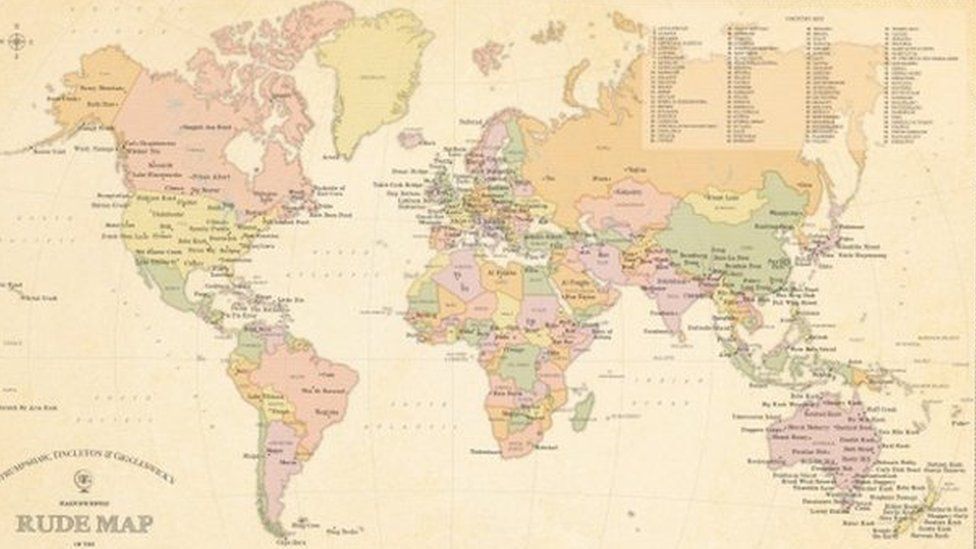 Mapmakers Strumpshaw, Tincleton & Giggleswick have created a map of the rudest place names in the world.
From Lake Minnewanka in Canada to Bonar Bridge in the UK, the map pinpoints 280 towns, villages, roads and lakes with the rudest names in the world.
As far as maps go, it's useless for navigation but it will probably make you laugh.
You might think it took years to track down Intercourse Island in Australia but Humphrey Butler, the founder of the company, tells Newsbeat that wasn't the case.
"It [the map] could've taken much longer to research but we were just looking for the funniest and rudest 200-300 places," he said.
"And when your day job involves looking for rude words on maps, the time passes quite quickly."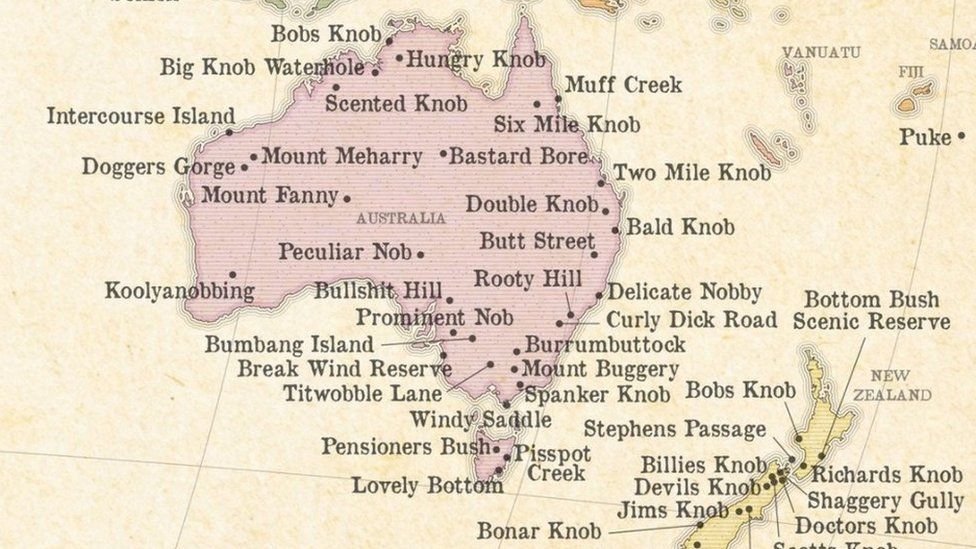 If you want to have some fun of your own, he also told us countries like Australia and the US have government databases of all their place names.
"You can type in any word that takes your fancy and they'll show all the places with that word in it."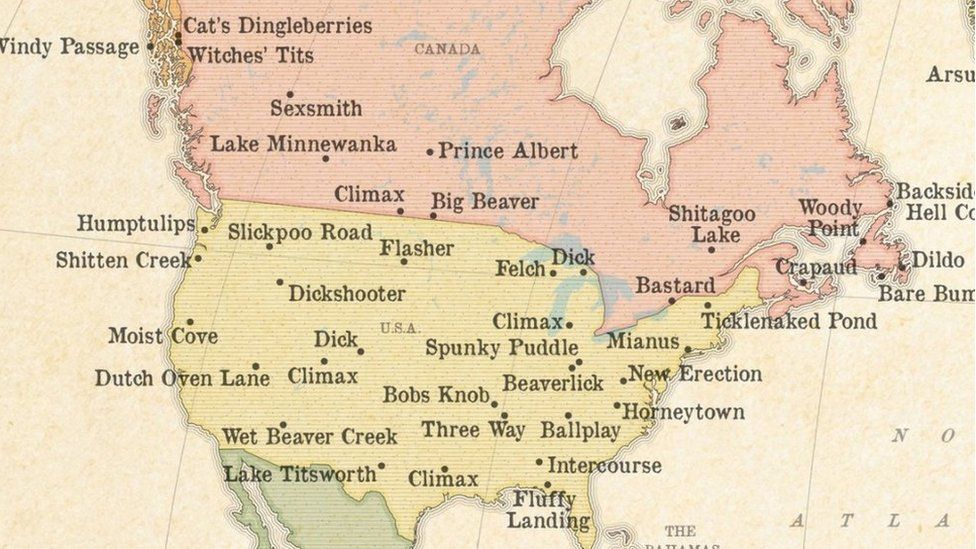 If you've had a look at the map you've probably noticed a few trends.
"Every country has a word that crops up lots in place names," he told Newsbeat.
"In Australia there are lots of rocky outcrops called 'knobs' such as Peculiar Nob, Bald Knob and even Prominent Nob and Britain has hundreds of 'Bottoms' or small valleys.
"There's Galloping Bottom (Somerset), Rotten Bottom (Dumfries) and - to end things on a very positive note - Happy Bottom (Dorset)."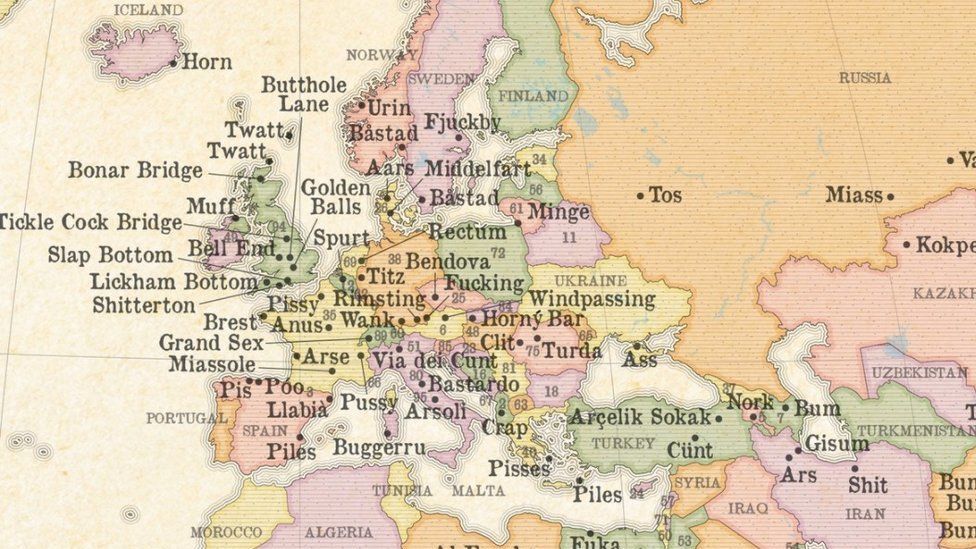 Find us on Instagram at BBCNewsbeat and follow us on Snapchat, search for bbc_newsbeat