The Grand Tour breaks Amazon Prime video audience record, says Amazon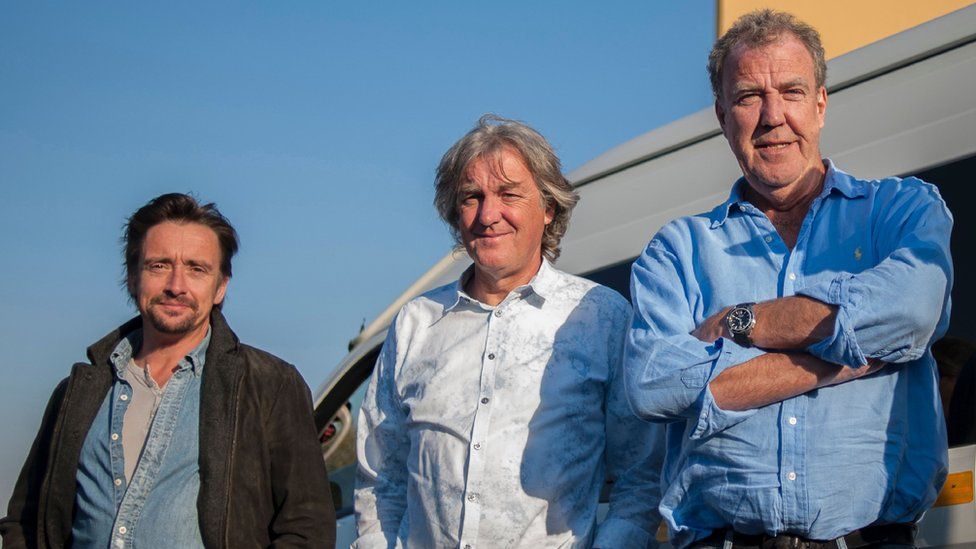 The first episode of The Grand Tour has become the biggest premiere on Amazon Prime, according to the streaming site.
Although it hasn't published its audience figures, Amazon says it has overtaken The Man in The High Castle, with millions of streams in the US, UK, Germany, Austria and Japan.
"The guys are back, doing what they do best," says Amazon CEO Jeff Bezos.
"The chemistry between Jeremy, Richard and James is what makes The Grand Tour so entertaining."
Jeremy Clarkson, Richard Hammond and James May originally presented Top Gear on the BBC, before parting ways with the organisation.
Clarkson, 55, was dropped after punching producer Oisin Tymon in March 2015.
As well as bringing record audiences, Amazon says the day The Grand Tour was released, new Prime membership sign-ups exceeded all previous days, with the exception of their promotional Prime Day.
"Their creativity, along with the amazing production quality and 4K HDR streaming, has Prime members responding in a big way. Kudos and congrats to the whole team," added Jeff Bezos.
The second episode, which sees the trio go to Johannesburg, South Africa, is available from Friday in the US, UK, Germany, Austria and Japan.
More episodes are set to air in the coming weeks, with a worldwide release scheduled for December.
The critical response has been overwhelmingly positive, with one reviewer describing it as "stunningly beautiful" and another saying fans of Top Gear "will be happy".
Find us on Instagram at BBCNewsbeat and follow us on Snapchat, search for bbc_newsbeat