Green Day lead anti-Trump comments at American Music Awards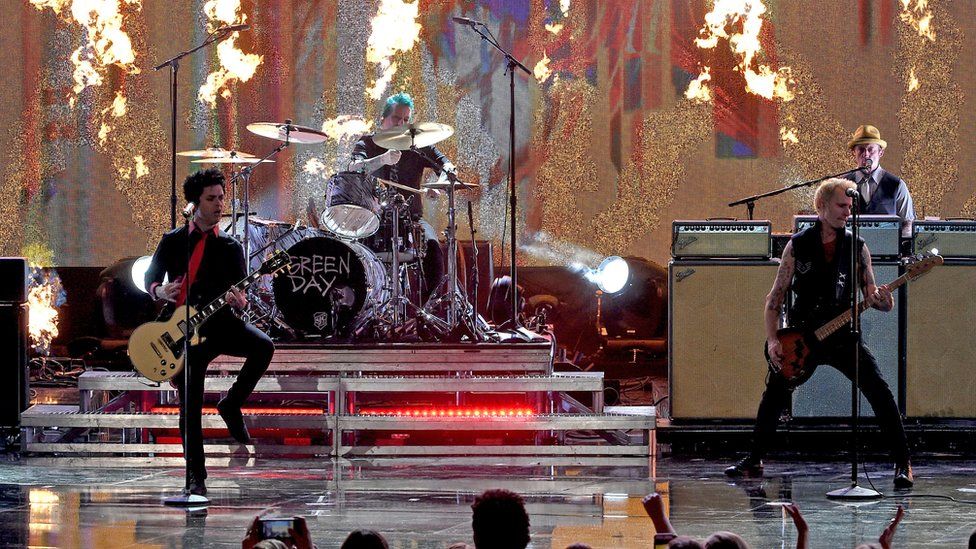 While the American Music Awards is designed to celebrate the best in US music, many artists instead took the opportunity to comment on the election of Donald Trump.
Green Day were perhaps the most vocal group on the night.
During a pyrotechnic-filled performance, they turned their track Bang Bang into an anti-Trump song.
"No Trump! No KKK! No Fascist USA!" Green Day frontman Billie Joe Armstrong shouted to the audience.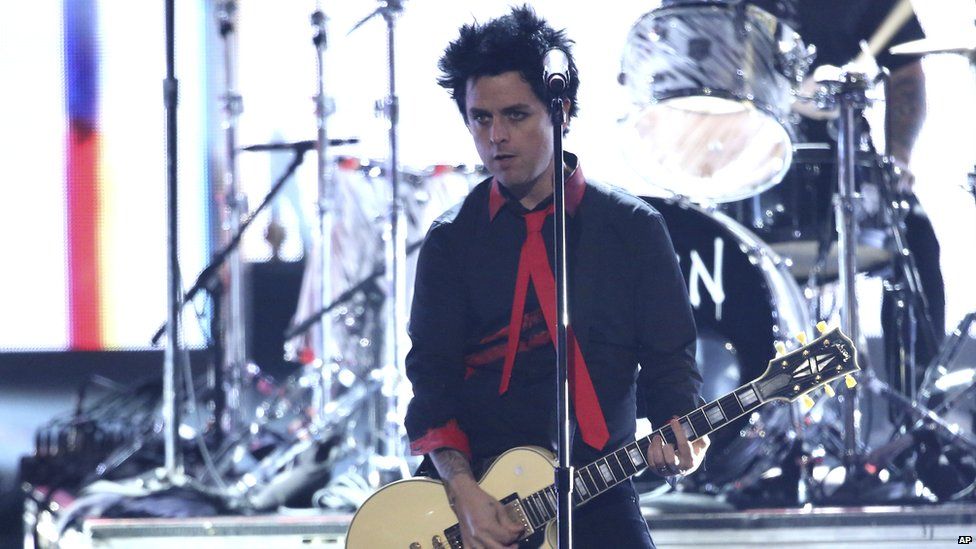 President-elect Trump has previously declared himself a fan of the punk rock group's work, having seen their musical American Idiot and describing it as "excellent".
British musician Sting took home a lifetime achievement award and his acceptance speech seemed to make reference to current affairs.
Rock music is "perhaps America's greatest and most influential export", he said, before saying the genre had been "always open to all colours in the spirit of welcome and inclusion".
"A mixing of culture, of rhythm and passion is what made this country the greatest country in the world."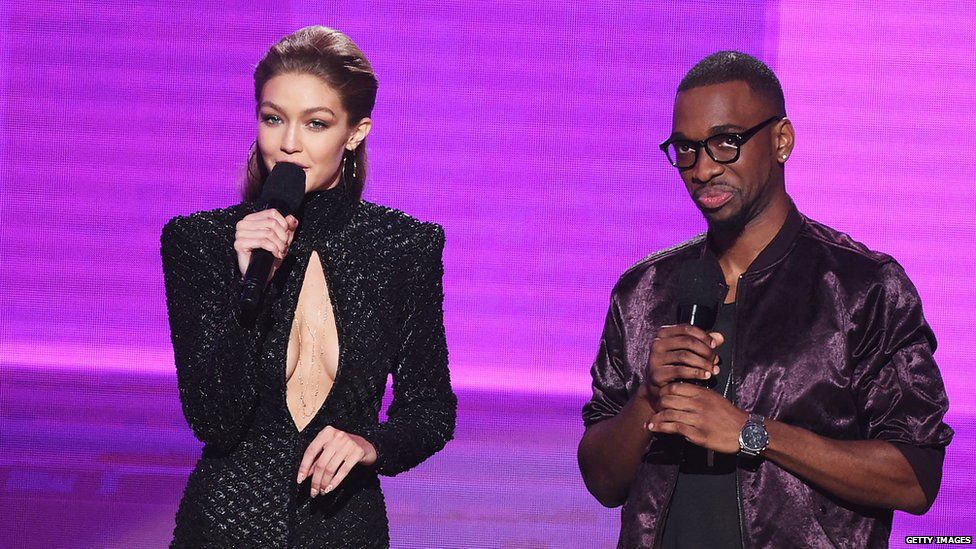 The AMA hosts - model Gigi Hadid and Saturday Night Live comedian Jay Pharoah - made multiple jokes and comments at Donald Trump's expense.
Bruno Mars, who was born in Hawaii and has roots in Puerto Rico and the Philippines, performed at the ceremony in Los Angeles.
"I love Bruno Mars. I don't know what colour he is, so I can't deport him," Pharoah said, imitating Trump's distinctive voice.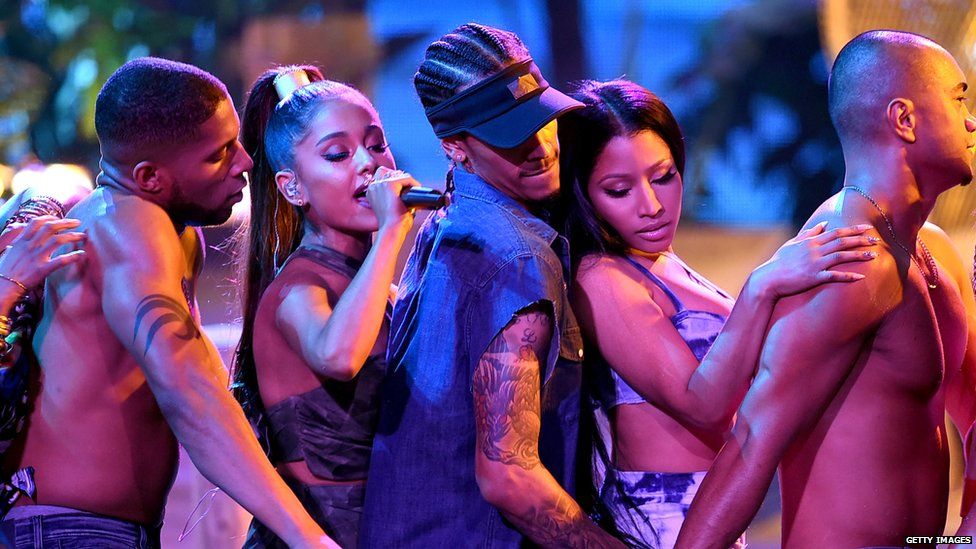 Artists such as Lady Gaga and John Legend, who had been prominent supporters of the Hillary Clinton campaign, did not choose to speak publicly about the election at the event.
Winners on the night included Ariana Grande, who was named artist of the year.
She performed Side to Side, her collaboration with Nicki Minaj, with the pair appearing alongside topless male dancers on a jungle-themed stage.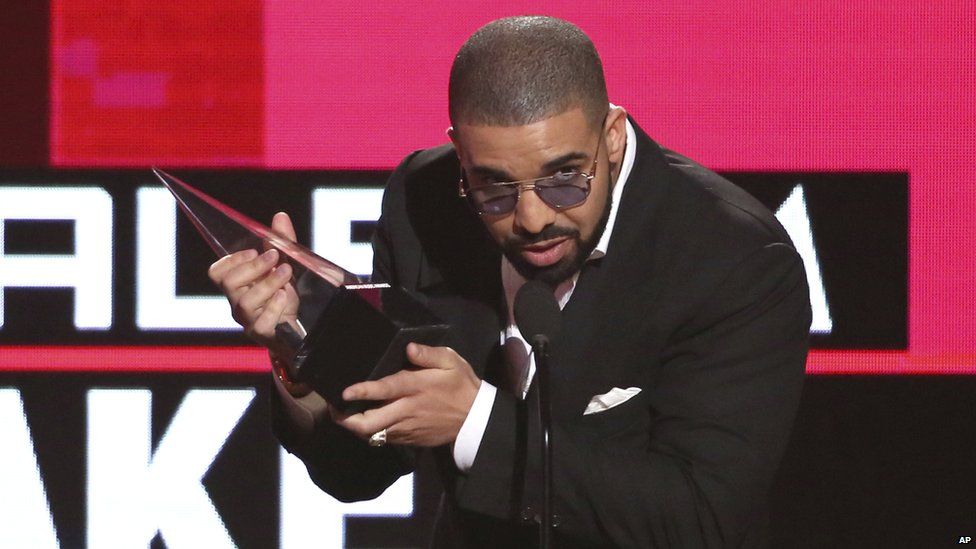 Drake had been nominated for 13 awards and took home the trophy in a variety of categories, including favourite rap/hip hop album and favourite soul/R&B song for Work.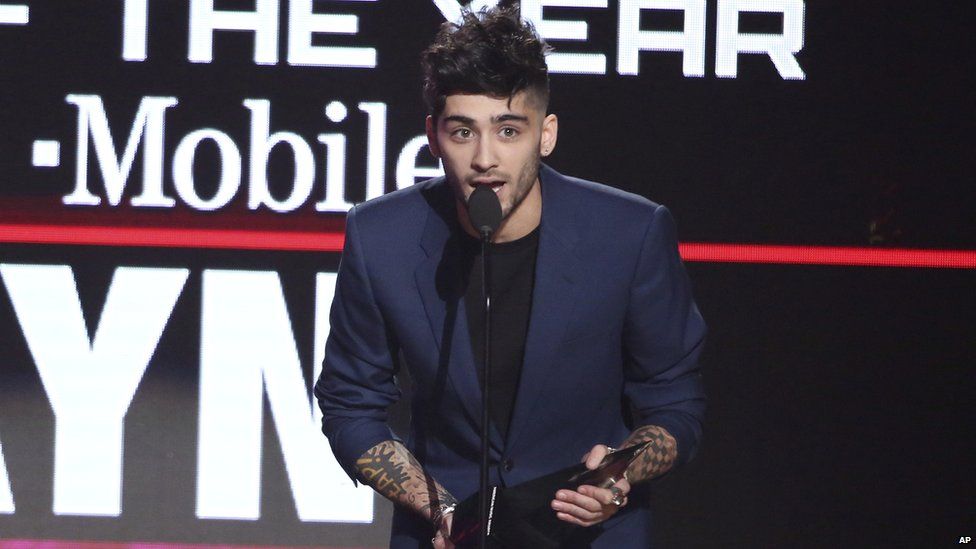 Zayn Malik picked up the award for new artist of the year for his solo work since quitting One Direction.
Selena Gomez made a return to the stage after ducking out of the spotlight in August.
She won favourite female artist.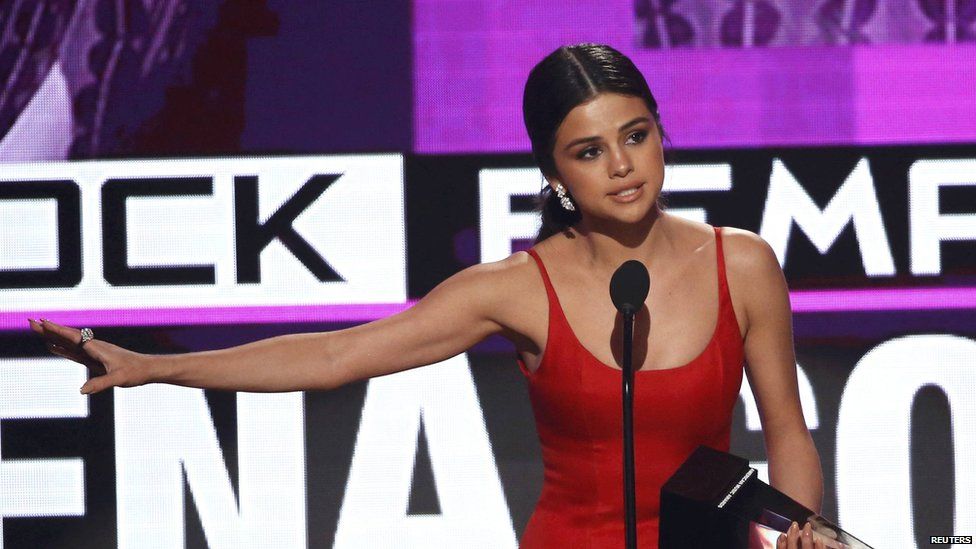 The singer said the depression and anxiety she experienced as a result of the condition lupus meant she needed to take some time out.
"I had to stop because I had everything and I was absolutely broken inside," she said, on the brink of crying.
"I don't want to see your bodies on Instagram. I want to see what's in here," she said with her hand on her heart.
Find us on Instagram at BBCNewsbeat and follow us on Snapchat, search for bbc_newsbeat