Dark Souls 3, Overwatch and Pokemon Go win awards at the Golden Joysticks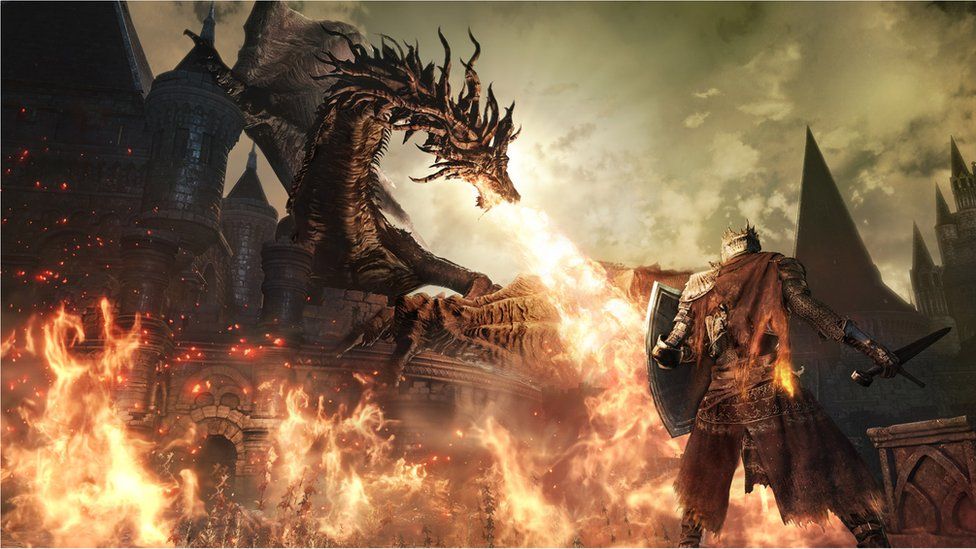 Role-playing game Dark Souls 3 has been named ultimate game of the year at the Golden Joystick Awards.
Pokemon Go picked up the innovation of the year and handheld/mobile game of the Year prizes.
The awards were held at London's IndigO2.
The Golden Joysticks are seen as one of the most prestigious awards in the industry because the winners are voted for by gamers themselves in a public ballot.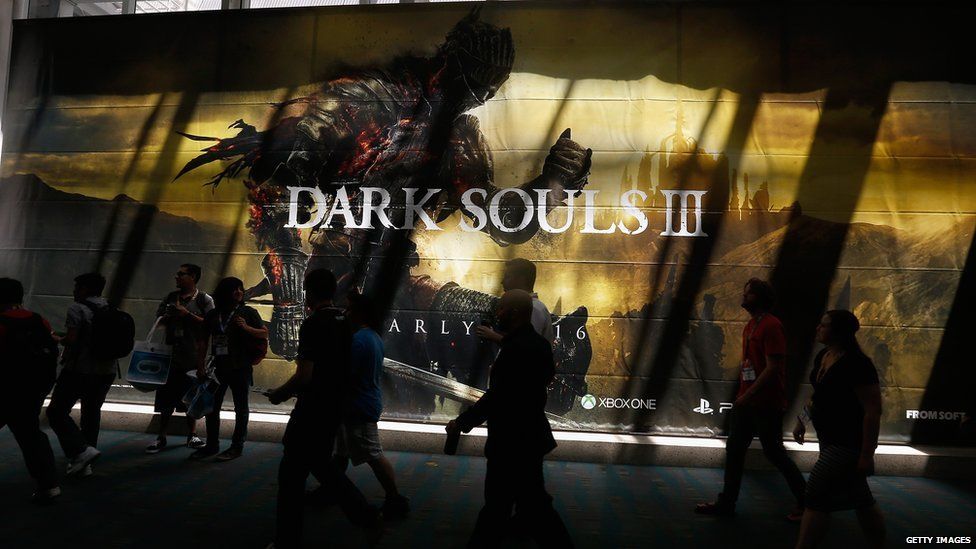 Dark Souls 3: Ashes of Ariandel, which is a third-person fantasy adventure role-playing game set in the Kingdom of Lothric, came out earlier this year.
Players use a variety of weapons and magic and have to battle beasts and bosses and avoid the approaching apocalypse.
Speaking to Newsbeat at the awards, the game's producer Atsu Yoshimura said he was pleased with the reception to the game.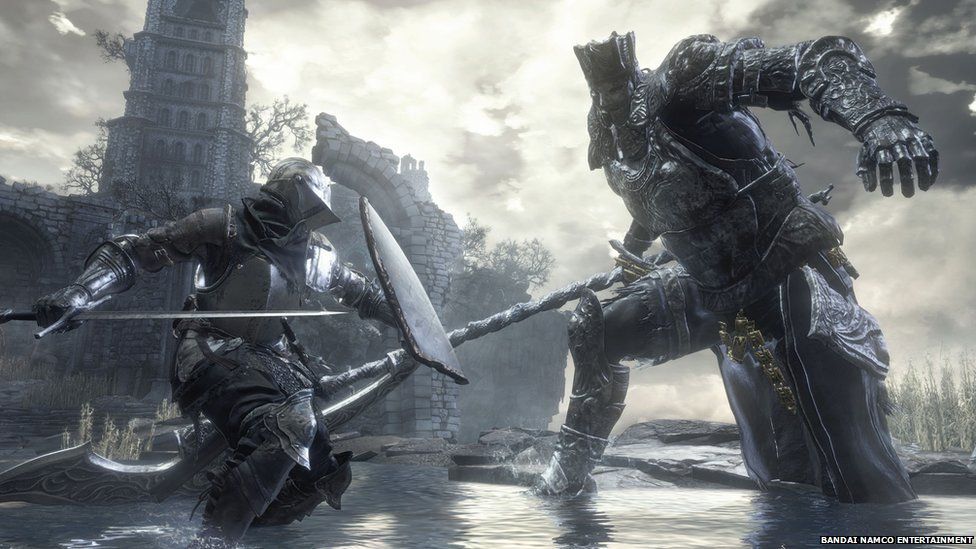 "The game is all about experiencing a sense of accomplishment through overcoming the difficulties," he said.
"It is true that it's a bit easy to die in the game, but by challenging, challenging, challenging, even the newcomers can enjoy playing this trickier game."
And he addressed rumours that this would be the final instalment of the Souls franchise.
"There will be no sequels - at least for a while."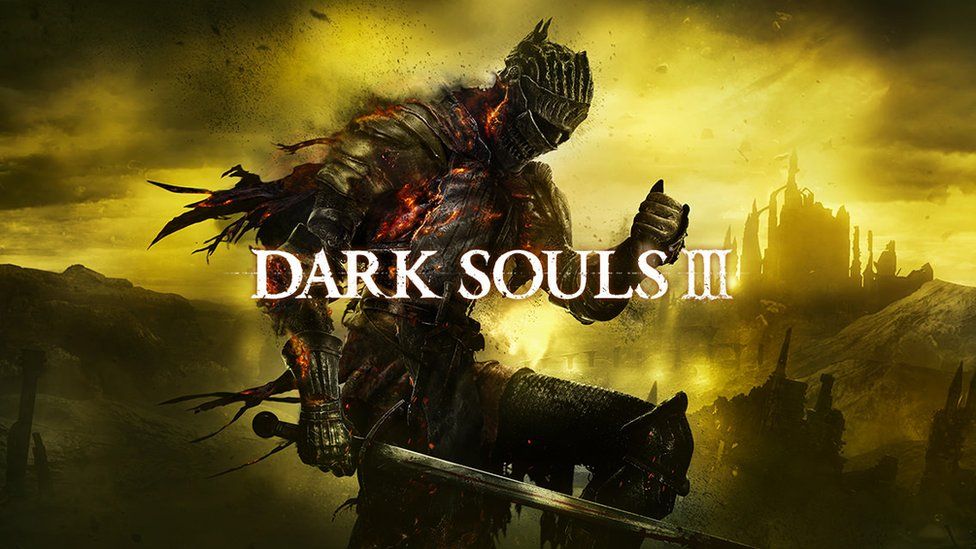 Dan Dawkins from GamesRadar+, who hosts the awards, says Dark Souls 3 is a worthy winner.
"It's the impeccable combat, ingenious design and subtly-integrated, dense lore that binds the game to our affections," he said.
"Dark Souls 3 is unashamed in the demands it makes of the player, yet rigidly fair: weaving a dense, rewarding story, uniquely crafted for the medium."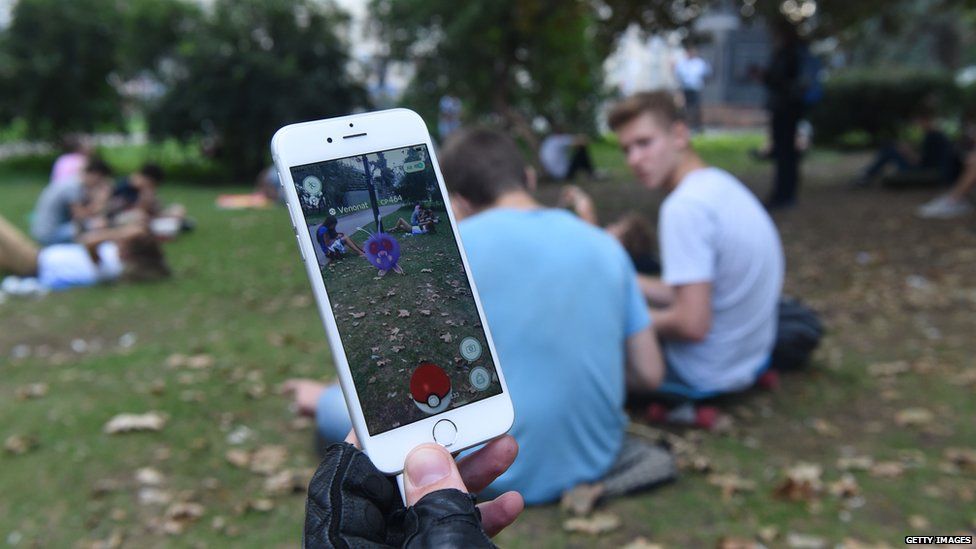 Meanwhile, Pokemon Go won two awards: Innovation of the year and handheld/mobile game of the year.
The augmented reality app took the world by storm when it was released this year.
At its peak in July, the game had around 45 million daily active users.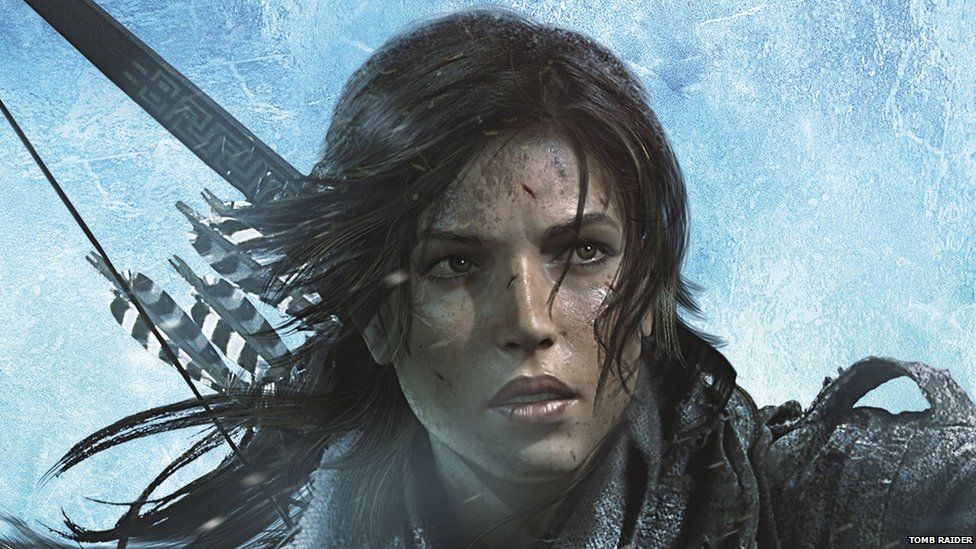 Lara Croft, one of gaming's biggest icons, was inducted into the Golden Joystick Awards Hall of Fame.
This year is the 20th anniversary of Tomb Raider.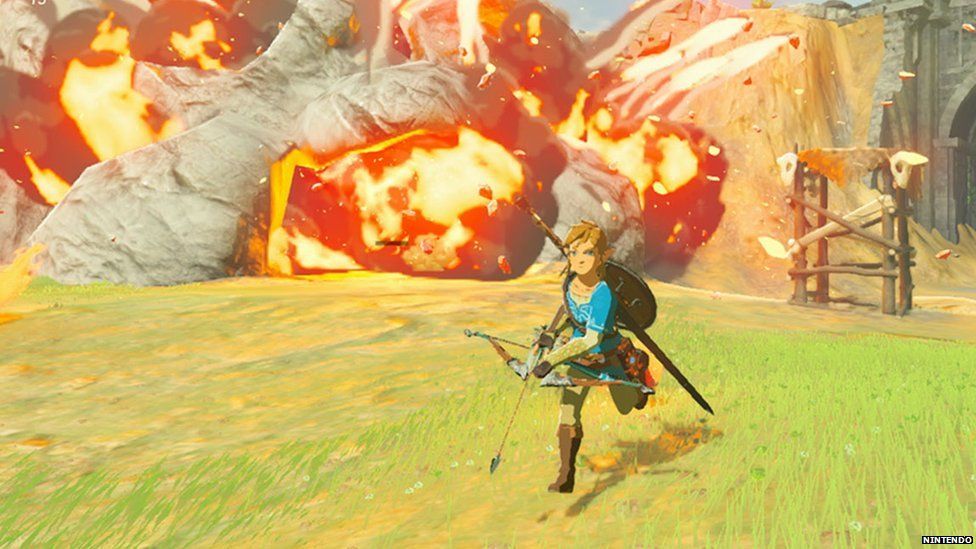 And the lifetime achievement award went to Eiji Aonuma, a key figure behind The Legend of Zelda series.
On receiving the accolade, he said: "I am glad, honoured and really humbled.
"I accept the award with pleasure on behalf of more that 1,000 creators, artists, engineers and composers who have worked on the series for more than 30 years."
Blizzard Entertainment's multi-player first person shooter Overwatch picked up the most awards, taking home five prizes.
The Witcher 3: Blood and Wine won three trophies.
Here's the full list of winners
Best original game - Overwatch
Best storytelling - The Witcher 3: Blood and Wine
Best visual design - The Witcher 3: Blood and Wine
Best audio - Fallout 4
Best indie game - Firewatch
Gaming personality of the year - Sean Plott (Day (9))
Best multiplayer game - Overwatch
Competitive play of the year - Coldzera's jumping AWP quad kill at MLG Columbus
Best gaming moment - Play of the game in Overwatch
YouTube upcoming personality of the year - Jesse Cox
Studio of the year - CD Projekt Red
Innovation of the year - Pokémon Go
Lifetime achievement award - Eiji Aonuma
Best gaming platform - Steam
Best gaming performance - Doug Cockle
Competitive game of the year - Overwatch
Nintendo game of the year - The Legend of Zelda: Twilight Princess HD
PlayStation game of the year - Uncharted 4: A Thief's End
Xbox game of the year - Rise of the Tomb Raider
PC game of the year - Overwatch
Handheld/mobile game of the year - Pokemon Go
Breakthrough award - Eric Barone - Stardew Valley
Hall of fame - Lara Croft
Critics' choice award - Titanfall 2
Most wanted game - Mass Effect Andromeda
Ultimate game of the year - Dark Souls 3
Find us on Instagram at BBCNewsbeat and follow us on Snapchat, search for bbc_newsbeat