Maltesers pouches have 'lost weight' according to one food retail expert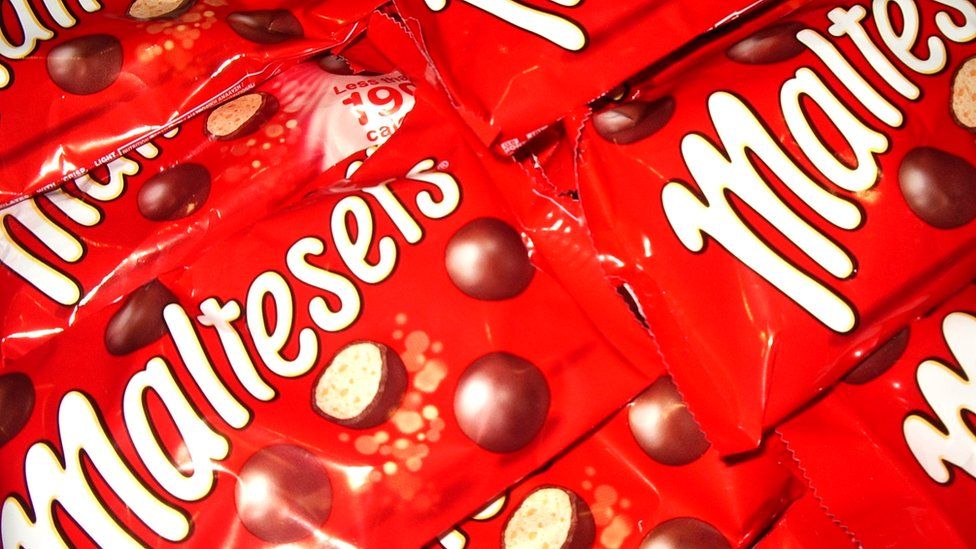 If the missing Toblerone triangles story made you angry, then wait until you hear about the shrinking weight of Maltesers' pouches.
Earlier this month it was announced Toblerone was spacing out its triangles to reduce the weight of the bar.
But now it seems as though you'll also be getting less in one type of Maltesers bag.
Steve Dresser, a food retail expert, tweeted about Mars reducing its pouch weight from 121g to 103g.
His pictures highlighted the difference between the shelf label and the packet.
It's thought the change may have been made to the pouch weight earlier this year.
He also pointed out that a Galaxy Counters pouch appears to have shrunk - from 126g to 112g.
Mars, which owns the Maltesers brand, says rising costs means it's having to cut back.
"Like all chocolate manufacturers, we have seen the cost of raw materials rise and, while we try to absorb these pressures as much as possible, sometimes we have to make the difficult decision to reduce the size of some of our products so our consumers can continue to enjoy an affordable treat," a statement says.
"Our focus is always on offering consumers our great tasting, high quality chocolate brands at the best value for money."
Newsround: Six snack shockers that got people rather cross
We wonder if Jenny even knows what's happened...
And this is the last Maltesers news that Abi is worried about.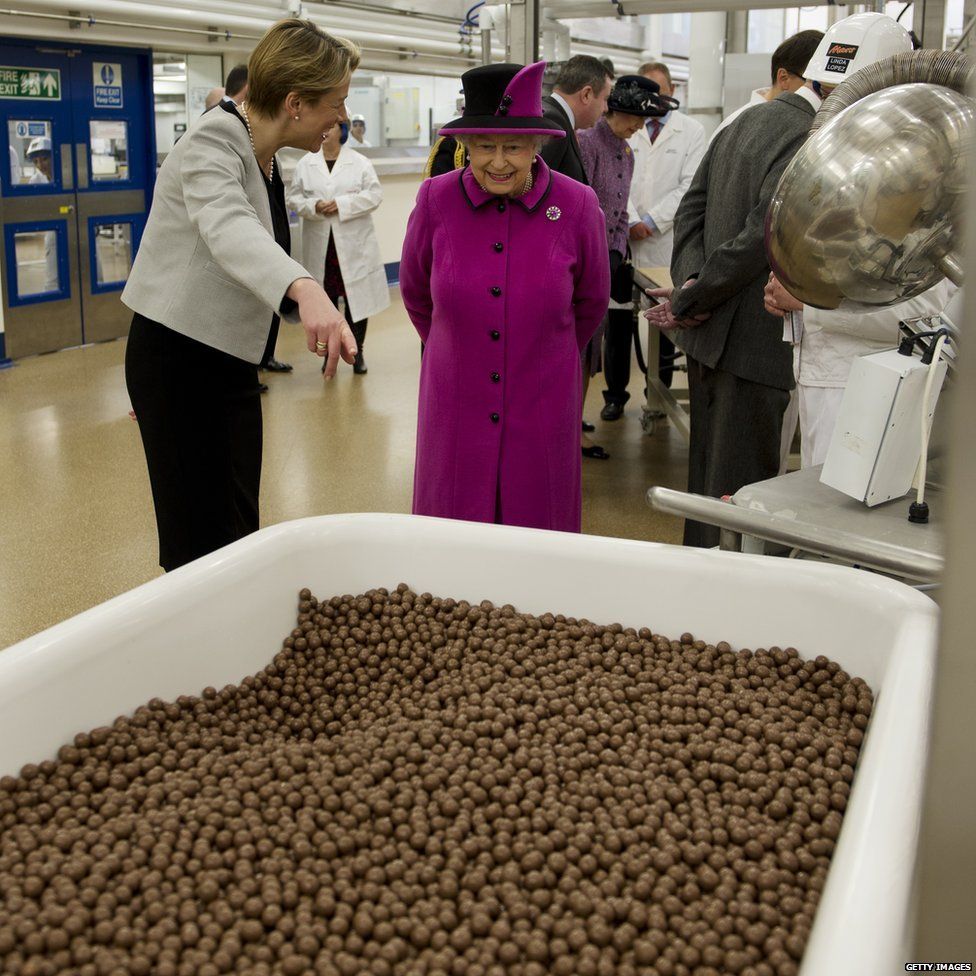 It's not the only changing chocolate this year...
Quality Street removed its Toffee Deluxe in September and replaced it with a Honeycomb Crunch.
Then October brought a 10% decrease in the size of Terry's Chocolate Orange.
There was also "outrage" last year after the recipe for the Cadbury's Creme Egg was changed by its US owners.
Find us on Instagram at BBCNewsbeat and follow us on Snapchat, search for bbc_newsbeat