A Quidditch Premier League launches in the UK with eight teams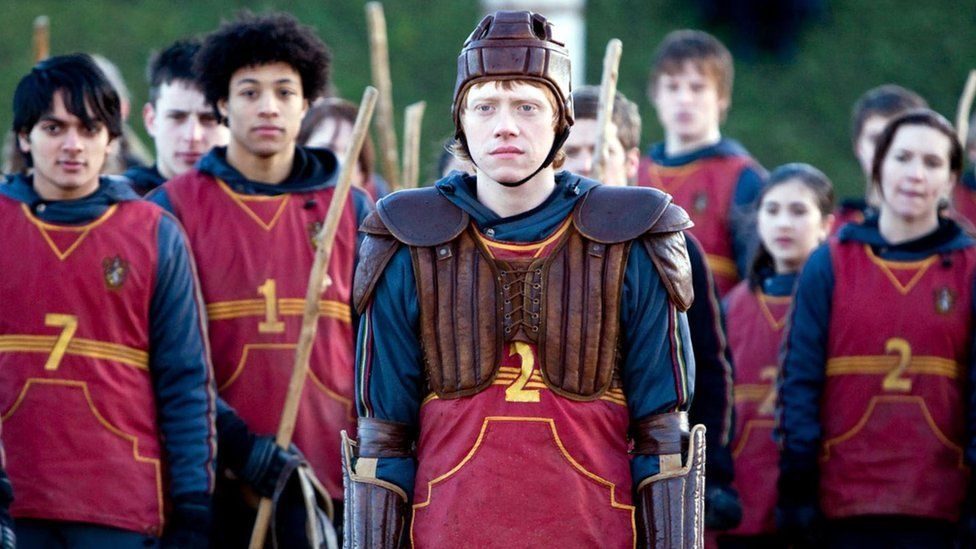 A new league has been set up for the best Quidditch players in the UK.
Eight teams will compete for the title of national champions. There are 20,000 international players, 25 competing countries and even an international rulebook.
The Harry Potter-inspired sport involves seven players on the pitch, each with a broom between their legs.
"The Quidditch Premier League is an exciting opportunity and development," said director Jack Lennard.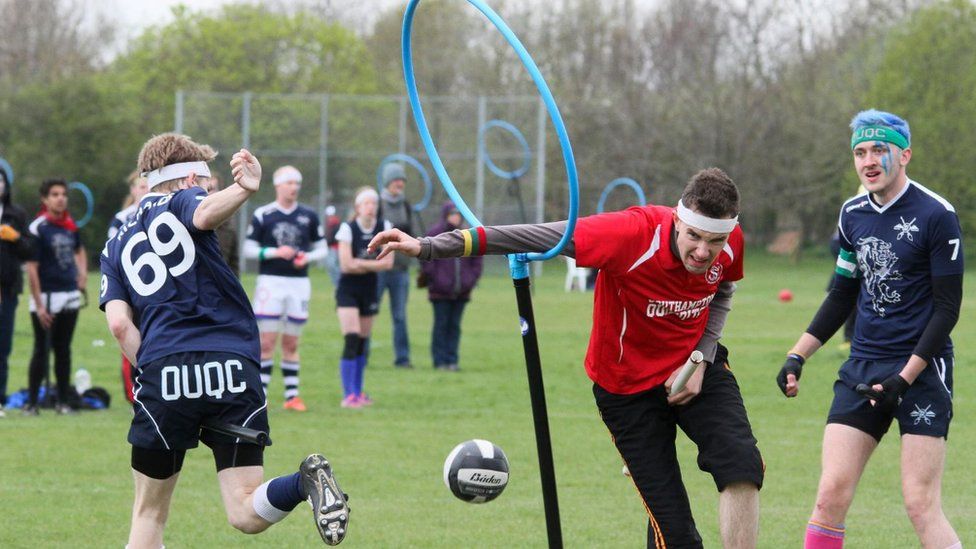 "It's an opportunity for the sport to grow and gain prestige on a greater level nationally and internationally than ever before.
"It's an opportunity for players to compete at the highest level.
"And most importantly, it's an opportunity for more people in more places to find out about this incredible sport."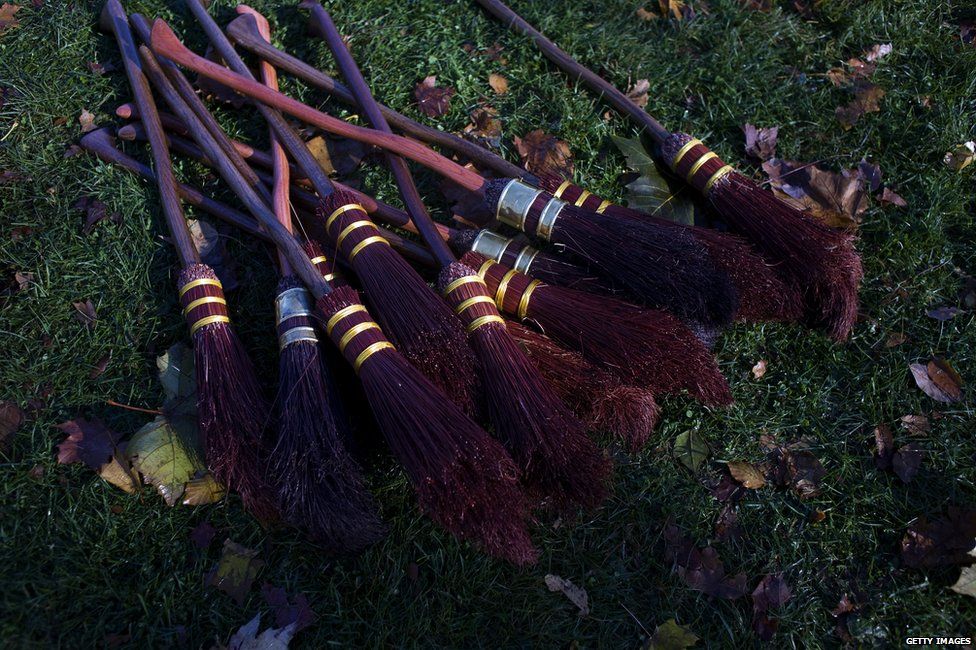 Each of the eight teams will represent a different region of England.
They are - the London Monarchs, Southwest Broadside, Southeast Knights, Eastern Mermaids, Northern Watch, Yorkshire Roses, East Midland Archers, and the West Midland Shredders.
Organisers hope the event will grow quickly.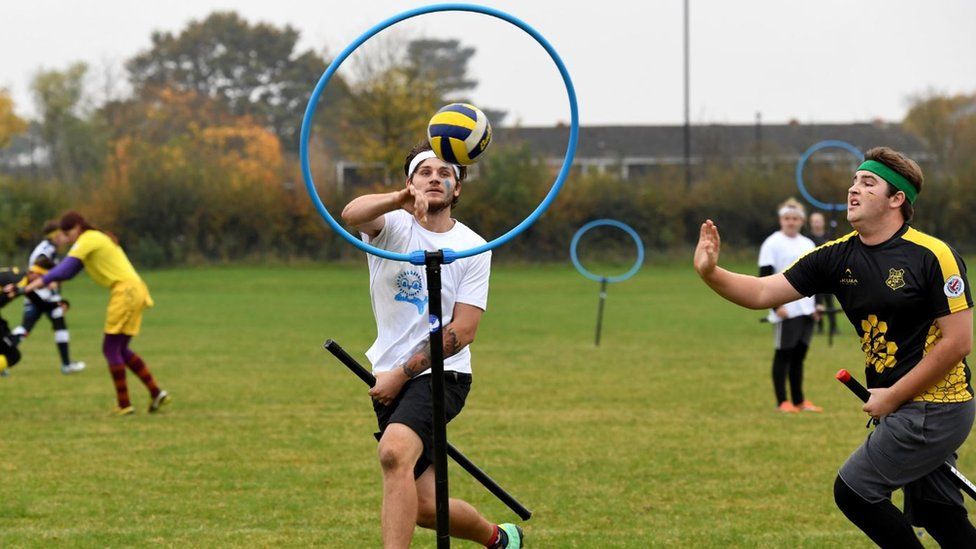 Players can be one of four positions...
• Keepers - Guard the hoops from opposing chasers and become a 4th chaser on offense.
• Chasers - Throw the quaffle through the opposite team's hoops to score goals worth 10 points.
• Beaters -Throw bludgers at the opposing team to "knock them out" and make them return to hoops.
• Seekers - Catch the snitch (worth 30 points) to end the game.
A team of seven will have one keeper, three chasers, two beaters and one seeker.
A game of Quidditch involves three types of balls...
• The Quaffle - a semi-deflated volleyball thrown through the hoops by chasers and keepers.
• Bludgers - dodgeballs thrown at other players by beaters. There are three bludgers on the pitch.
• The Snitch - a sock with a tennis ball in it, attached to the snitch runner's shorts. When caught by either team's seeker, the game ends.
Find us on Instagram at BBCNewsbeat and follow us on Snapchat, search for bbc_newsbeat