Bodybuilder in Australia who ate fiancee's placenta becomes online star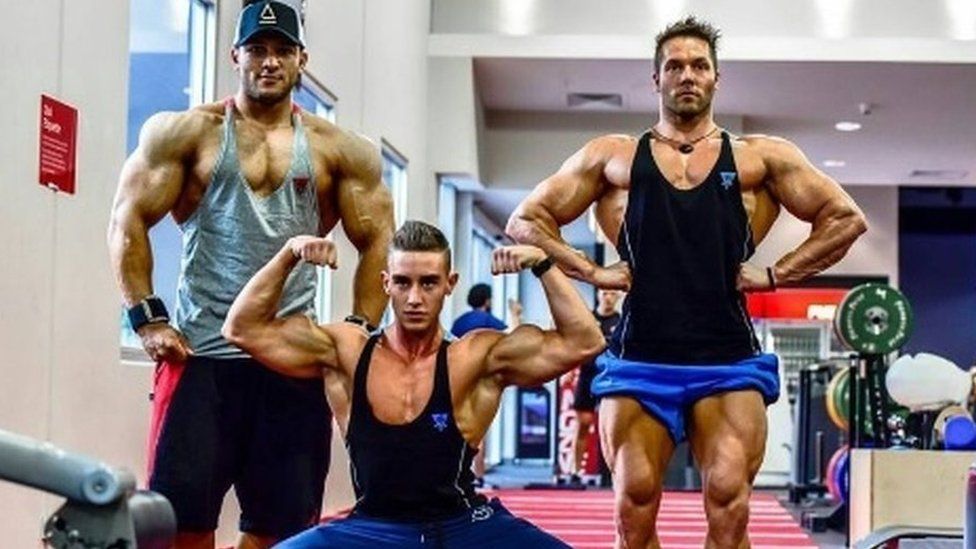 A bodybuilder who's become an online star after grilling and eating his fiancee's placenta says it was a bit like liver.
The 32-year-old from Australia says he's always been "curious" about how it would taste.
"My girlfriend was cool with me eating it but when I started grilling it in the kitchen, I don't think she liked that," Aaron Curtis told Newsbeat.
"It didn't have any distinctive flavour but the texture reminded me of liver."
During pregnancy, the placenta acts as the food supply between mother and baby.
For parents to eat it, after birth, isn't rare as the organ is said to contain natural nutrients.
"I've always had an aversion to wasting food, so eating the placenta wasn't that big a deal for me," said Aaron.
"I did have a good week's training after eating the placenta, even though I was on reduced sleep because I was on nappy-changing duty."
Aaron, who's also a personal trainer, filmed the whole thing on Snapchat and posted it on YouTube.
The video has been seen millions of times and he's featured on websites around the world.
"[I've] spoken to a couple of radio stations. It's only been one day, so I can't judge how this is going to do for my business yet.
"I'm really surprised by how many different places I've seen myself pop up on.
"I'm definitely an 'eat anything' kind of guy. If I go out to eat and people have leftovers, I'm the first to scoop it up.
"Would I do it again? Yes. My daughter is only four weeks old and there are no plans to have any more yet but if we did I would save the placenta.
"[The] only thing I would do different is to try and jazz up the recipe a bit more. Instead of just grilling it straight like that.
"Something like a placenta and black bean stir fry."
Find us on Instagram at BBCNewsbeat and follow us on Snapchat, search for bbc_newsbeat