Vine star recreates Black Lives Matter shootings for Mannequin Challenge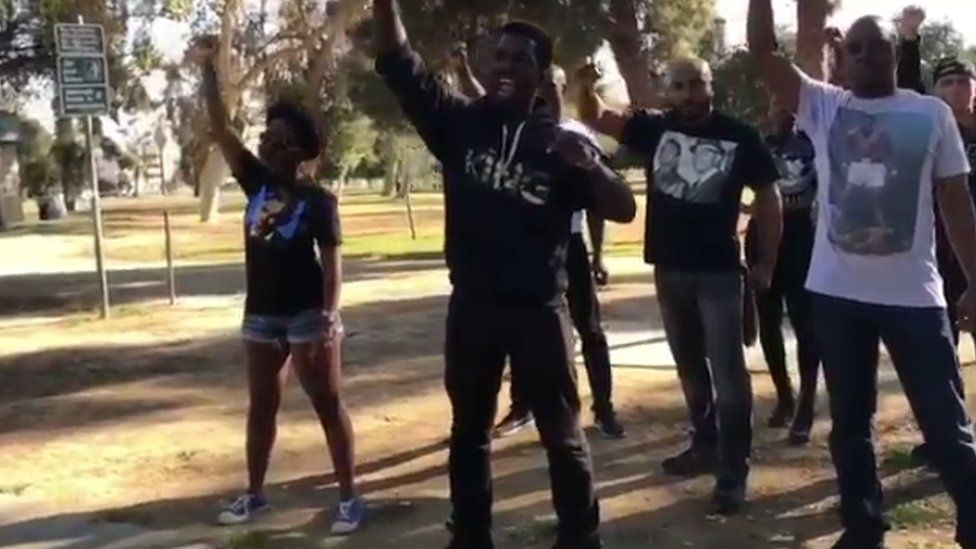 An American Vine star has made a powerful Mannequin Challenge video, recreating some of the high-profile incidents which led to the Black Lives Matter campaign.
Simone Shepherd, who has 3.1 million Vine followers, directed the minute-long clip which is soundtracked by a beating heart.
Better known for comedy, she says she wanted to make a serious video and chose alleged police brutality as her topic.
Many of the original cases were shootings and filmed on mobile phones.
Shepherd's video also features clips from a speech by American civil rights figure Malcolm X, who called for equality "by any means necessary".
Simone Shepherd, who has "been an open supporter of the BLM movement since the beginning," explained why she decided to depart from her usual comedy videos.
"I thought it was important to remind people of an issue that has still not been fully addressed by our government," she tells Newsbeat.
"African Americans are being murdered by incompetent or racist police officers at alarming rates."
She added: "I think black people as a whole have to be more vigilant since the election of Trump.
"A portion of Trump supporters are open racists and white supremacist who think his win validates their ridiculous actions towards people of colour."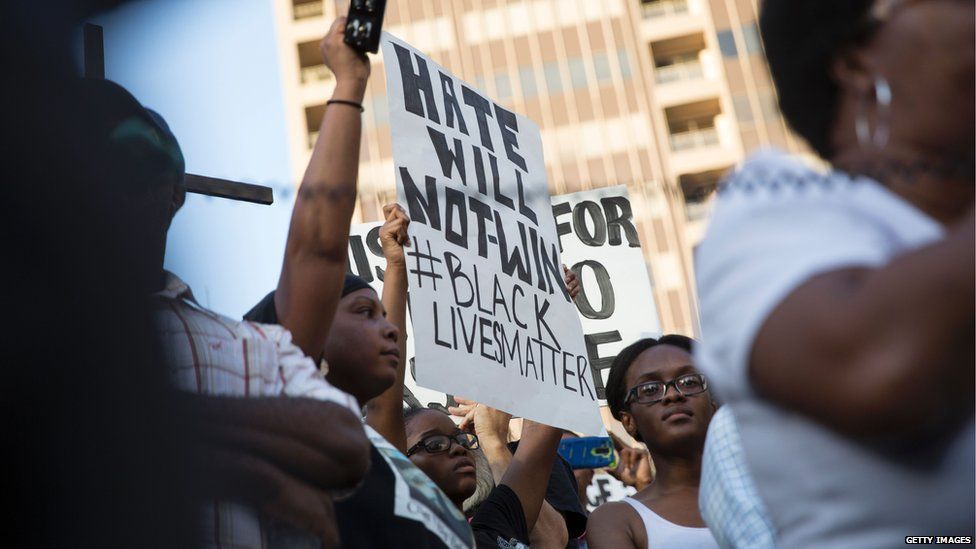 Philando Castile's death is the first to be recreated in the video.
He died in July after being shot by a police officer in his car whilst his girlfriend, Diamond Reynolds, live-streamed what happened on Facebook.
A clip of her saying "oh my God, please don't tell me he's dead," plays over the scene.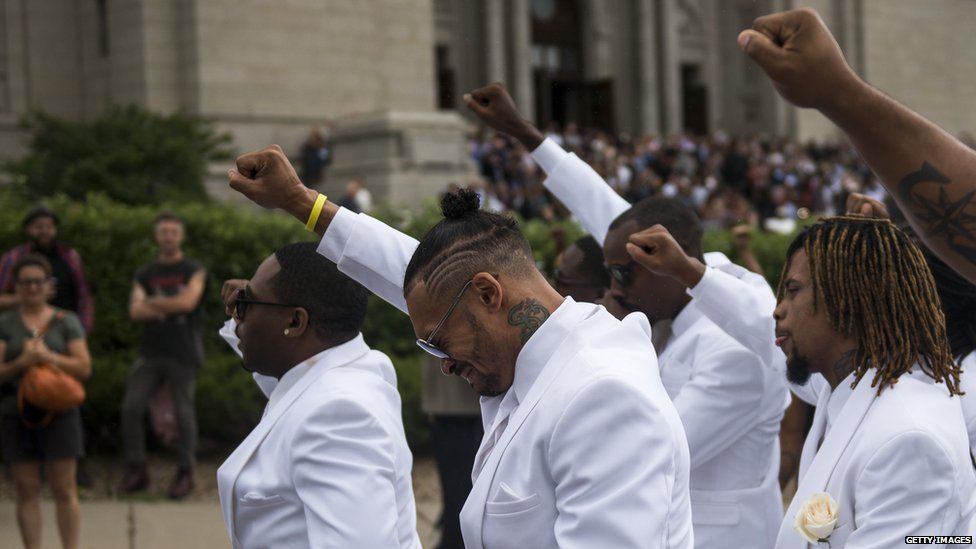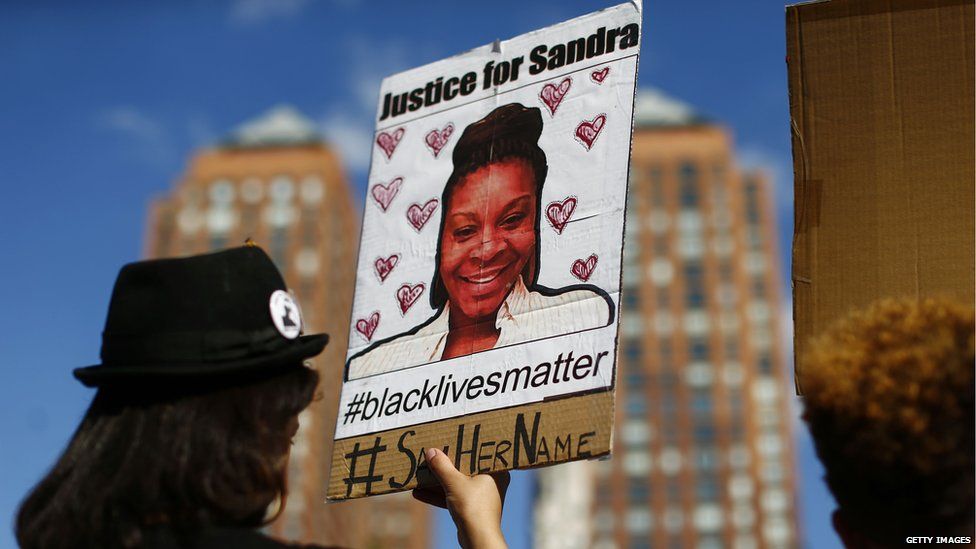 It then moves onto the story of Sandra Bland who died in police custody last year.
Then a scene from the shooting of Alton Sterling from July this year is recreated, where gunshots can be heard.
Other references in the video include the death of teenager Trayvon Martin in Florida from 2012, on his way back from buying Skittles, and Colin Kaepernick, an American football player who knelt during the national anthem.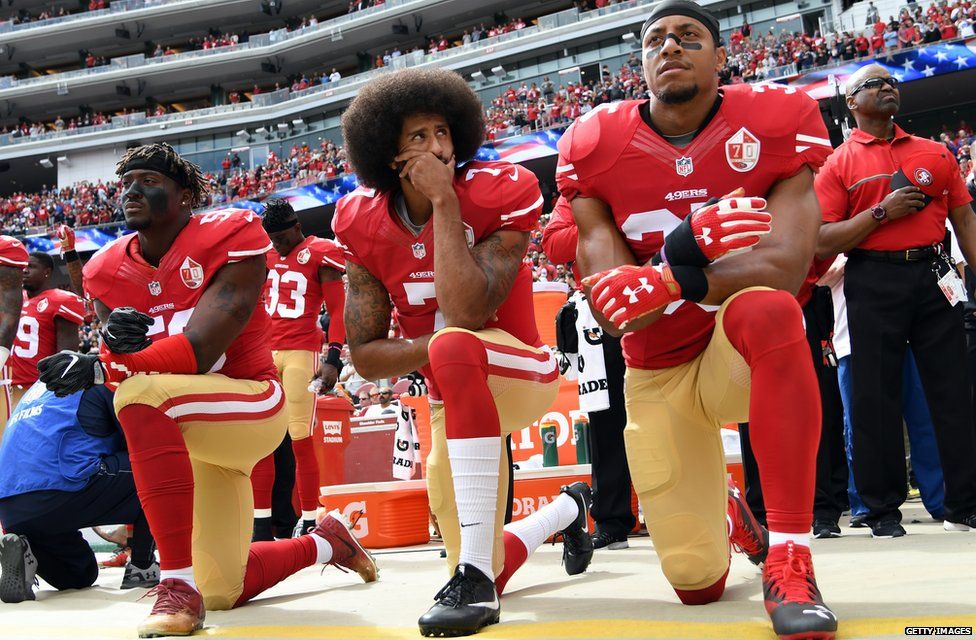 The video is a trailer for a new film called Black in Blue, which explores the relationship between black people and the police in America.
Find us on Instagram at BBCNewsbeat and follow us on Snapchat, search for bbc_newsbeat