Leonard Cohen's Hallelujah, from Justin Timberlake to Shrek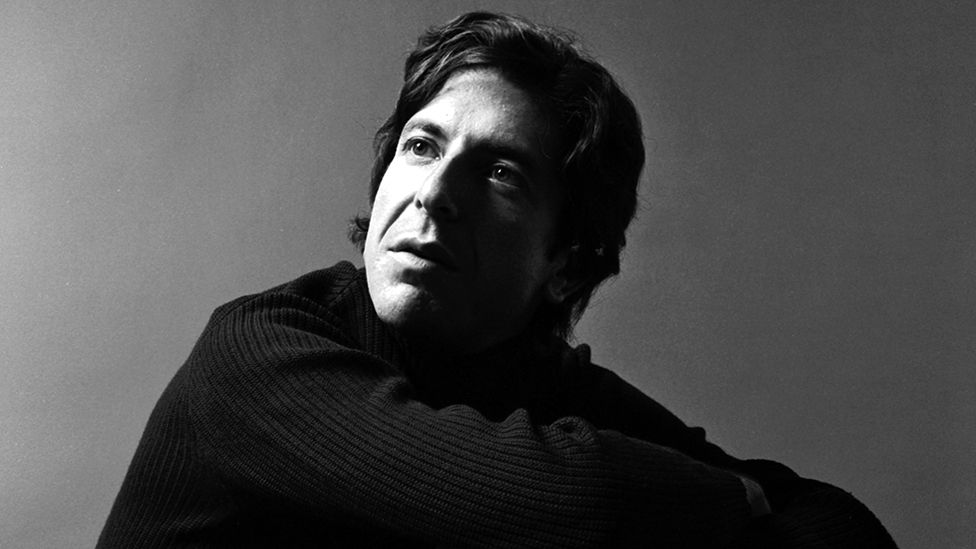 Leonard Cohen, who has died aged 82, is known to most people through his epic song Hallelujah.
It took him years to get it right and he later described the process as "banging his head on the floor, because he couldn't solve this song".
The haunting ballad, first released in 1984, became better known when US singer Jeff Buckley covered it before his death in 1997.
That version didn't become a hit until many years later.
But when it did start charting, it was featured in dozens of TV shows like The West Wing, The OC, House, Dirt and NCIS.
More than 200 artists have covered Hallelujah since Cohen first wrote it.
It was the first song in more than 50 years to be number one and two in the UK
Warning: Third party content might contain ads
In December 2008, Alexandra Burke won The X Factor and Hallelujah was chosen as the winner's song.
The track made it to number one on the Official Singles Chart with Jeff Buckley's cover in second spot at the same time. Leonard Cohen's original track made it into the Top 40 at number 36.
It was also performed on American Idol that year by contestant Jason Castro and made it not only onto his debut album, but also his second record.
The winner of the Dutch version of The X Factor in 2009, Lisa Hordijk, also had a number one out of it and there were covers performed on Canadian Idol in 2007, Swedish Idol the same year and Australia's Got Talent in 2010.
Justin Timberlake sang Hallelujah after the Haiti disaster in 2010
Warning: Third party content might contain ads
Justin and Matt Morris performed a moving version of Hallelujah for MTV's Hope for Haiti Now: A Global Benefit for Earthquake Relief fundraising programme.
His live version was then released with the profits going towards charity relief for Haiti. An estimated three million people were affected by the disaster.
Fall Out Boy used the chorus in their song, Hum Hallelujah
The "Hallelujahs" in the middle of their song about a "teenage vow in a parking lot" are clearly inspired by Leonard Cohen's original melody.
Fall Out Boy's Pete Wentz has also described listening to the Jeff Buckley version at one of the lowest points of his life.
Warning: Third party content might contain ads
A version by a priest in Ireland got millions of views online
Warning: Third party content might contain ads
Father Ray Kelly had been singing the song with marriage-themed lyrics at weddings for four years before hitting the headlines in 2014.
He was in the middle of recording his third album which he says he planned to release for charity in his parish of Oldcastle, County Meath, when the video went viral.
John Cale's version of the song was used in Shrek
Warning: Third party content might contain ads
There's a scene in 2001's original Shrek movie when the ogre and Princess Fiona angrily part ways as she prepares to marry a tiny prince she doesn't love.
The producers said at the time that they used Hallelujah after testing out dozens of other sad songs for the scene, none of which worked.
But Carmarthenshire singer John Cale's version wasn't included on the soundtrack.
Canadian Rufus Wainwright re-recorded the song for the album Shrek: Music from the Original Motion Picture.
'The terror of the hurricane, the unforgiving wind and rain'
After America's Hurricane Sandy in 2012, actor Adam Sandler used his own version to raise money for the disaster relief fund, changing the lyrics: "Hallelujah, Sandy, screw you."
Warning: Third party content might contain ads
And the latest, but probably not, the last Hallelujah...
This version was released just last week by American a cappella group Pentatonix.
Warning: Third party content might contain ads
As if that wasn't enough, there are also versions by Bon Jovi, k.d. lang, and U2's Bono, who called it the "most perfect song in the world", as well as more random treatments from the likes of comedian Tim Minchin and German heavy metal guitarist Axel Rudi Pell. There's even a version in Spanish by classical vocal group Il Divo.
Find us on Instagram at BBCNewsbeat and follow us on Snapchat, search for bbc_newsbeat