A&Es 'struggling' to cope with impact of former legal highs
Accident and Emergency departments are struggling with the number of people falling ill after taking psychoactive substances - formerly legal highs.
A new law banned their sale or supply six months ago but doctors and paramedics say it has not made any significant difference.
Vulnerable communities are worst affected, they say, although official statistics on usage don't yet exist.
Ministers say the law change has seen hundreds of legal high shops close.
The government insists a new drugs strategy will build on this success.
But rough sleepers in Manchester tell Newsbeat the drugs have been easier to find since the ban.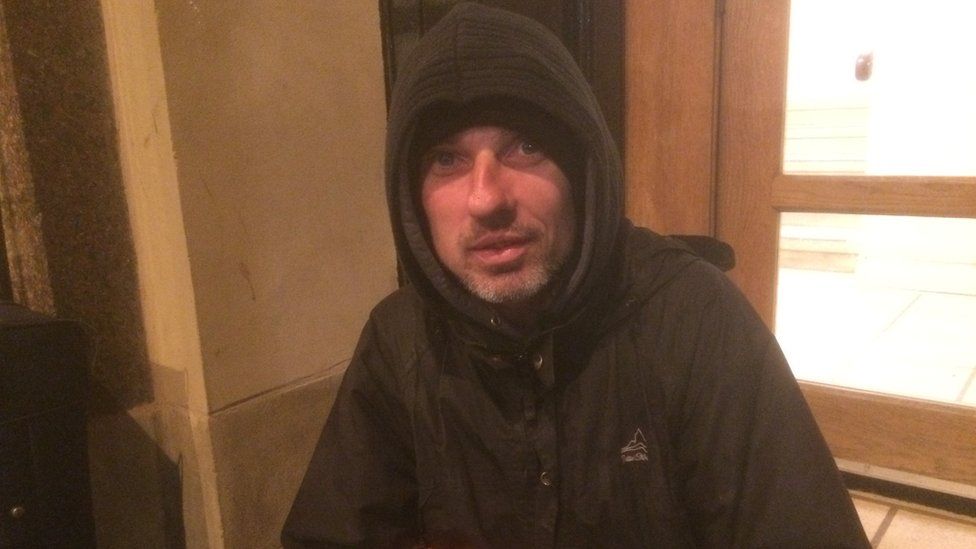 William has been living on the streets on and off for nearly 10 years and says there's now a ready market for psychoactive substances.
"I don't use it [Spice] but I have tried it and it's pretty lethal stuff.
"It's so cheap now they've made a market for it haven't they.
"Believe you me, if you want it you can get hold of it."
New drug 'every week'
Deaths linked to psychoactive substances have increased sharply over the last five years.
According to the Office of National Statistics there were 114 deaths registered in which they were involved in 2015, up from 82 deaths in 2014.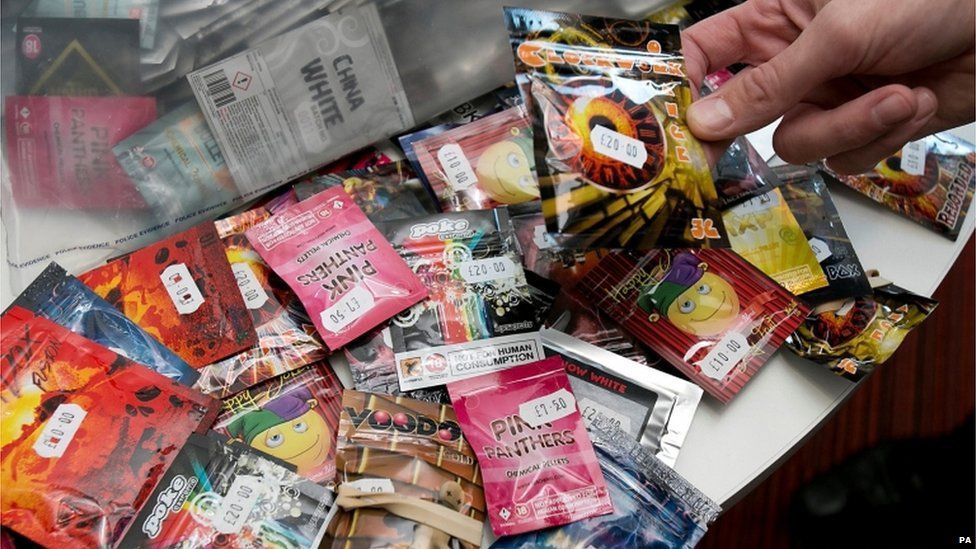 Johann Grundlingh, an A&E consultant and a spokesman for the Royal College of Emergency Medicine, say his members are still seeing the same number of people needing treatment because of former legal highs than before the ban.
"There is a new drug hitting the market about every week.
"So people are presenting with a myriad of signs that have not been seen before.
"It can be anything form feeling unwell, to mild confusion to the extremes like coma and, sometimes, even death."
Kyle is 19 years old and has been sleeping on the streets for around ten months.
He didn't want us to take his photo for this article but was happy to talk to us.
'Green heroin'
"The legal highs that are going around now are a lot stronger than the ones that were being sold in the shops.
"People are making it themselves so people are trying to re-do the recipe for it."
He's worried about how addictive former legal highs, like spice, are. Especially for people who are vulnerable already like those living on the streets.
"It's like green heroin, I know heroin users who've come off it to go onto spice".
"Even though I use it... they [politicians] should just get rid of it, get rid of all the ingredients for it because it's a horrible, horrible drug."
If you or anyone you know might need help or advice about drugs click here.
Find us on Instagram at BBCNewsbeat and follow us on Snapchat, search for bbc_newsbeat