USA v Mexico: The most political football match of 2016?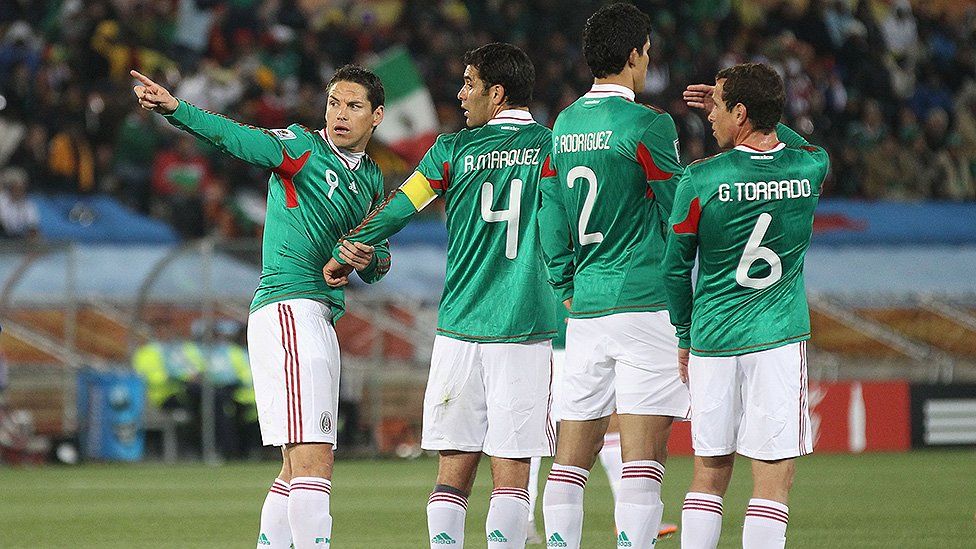 USA and Mexico will clash on the football pitch on Friday in what has to be one of the most awkwardly timed matches of the year.
It follows Donald Trump's election as the 45th US president this week.
Mr Trump has vowed to build a wall between the United States and Mexico, to keep illegal immigrants out of the country.
He says he wants Mexico to pay for it - experts estimate it would cost tens of billions to build.
The Friday match is a qualifying game for the 2018 World Cup, so stakes are high.
The 2016 election race has drawn political lines between the countries and those tensions may spill over onto the pitch.
Violence happens at football games in America too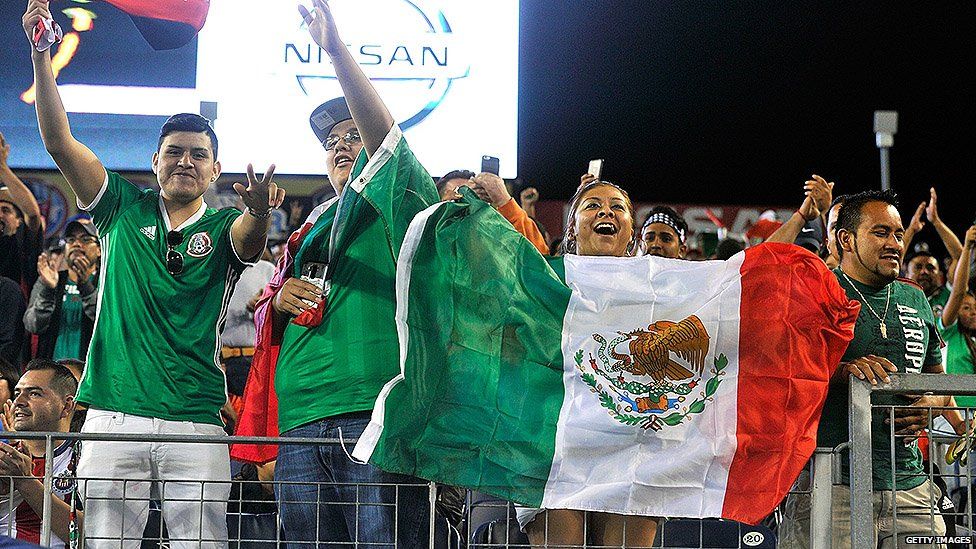 Mexican fans have been known to throw cups filled with urine at players from rival teams on the pitch.
But fights are just as likely to break out among Mexico fans, as they did during a match between the teams during a clash in 2015.
The match promises to be a close one
Bookies have relatively similar odds for each team making the game a victory.
William Hill is offering odds of 13/8 for a USA win and 9/5 for Mexico taking glory.
USA players want to keep politics out of the game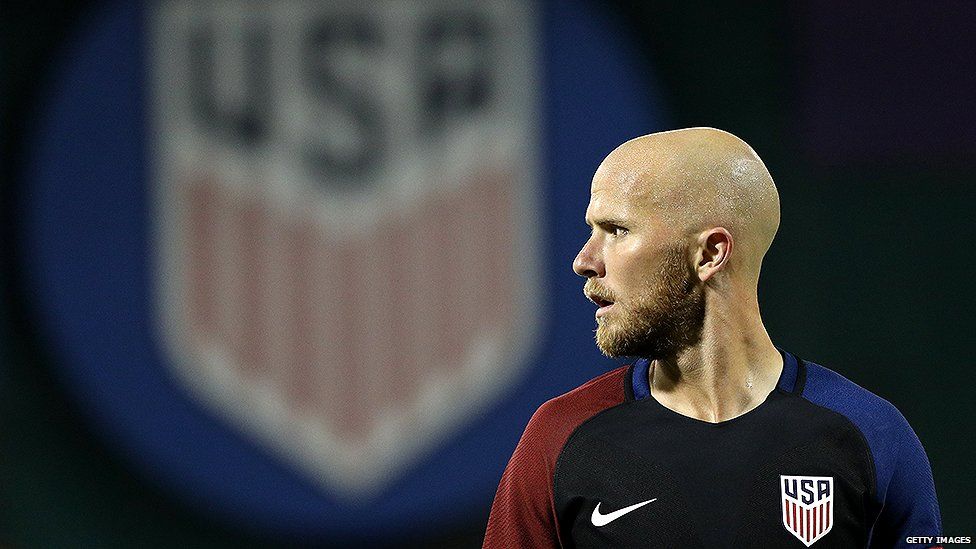 Captain Michael Bradley endorsed togetherness ahead of a training session on Wednesday, after the election result was revealed.
Mexico are going to try and kick our asses and we're going to try and kick theirs
"My general feeling is that we, as Americans, we trust our system," he told the press.
"We respect our democracy and regardless of your beliefs and regardless of how you've voted, we have an obligation to come together, get behind our new president and have faith and trust that he will do what's best for the entire country."
Goalkeeper Tim Howard says there is no connection between the new president and the game.
"It's politics and this is football," he says.
"Mexico are going to try and kick our asses and we're going to try and kick theirs. It's got nothing to do with politics."
The coaches of both teams anticipate a major clash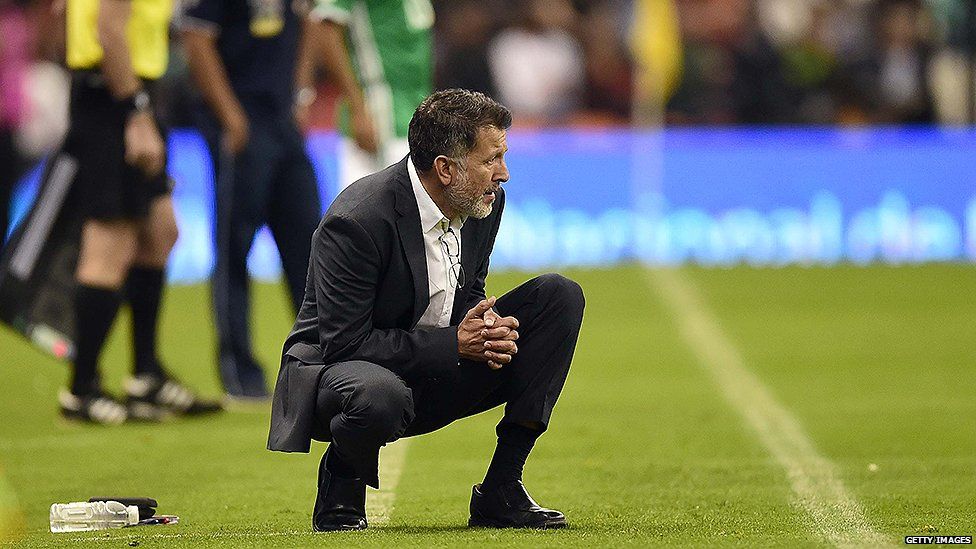 "More than football, it's cultural," Mexico coach Juan Carlos Osorio told Goal.com.
"The United States is the biggest country in the world, the strongest. They win all the Olympic games and medals and we want to beat them in a sport that's supposed to be more Latin, that has more roots historically in our countries."
Jurgen Klinsmann sees the rivalry between USA and Mexico as one of the biggest in football.
"It's a confrontation that's about a lot more than just soccer. But it's also part of a tradition in the game worldwide, where you have teams that define themselves in relation to their biggest rivals," Jurgen tells Fifa.com.
"You have Argentina-Brazil and Holland-Germany and Italy-France and so many others. And that's not even considering the club rivalries and derbies."
But fans are hoping for a peaceful game
US sports writer Grant Wahl has offered a message of unity between USA and Mexico fans.
And while the responses to his tweet have been mixed, many people have shared his sentiments.
"I don't know if I'll be able to muster a USA cheer this weekend. Definitely not one without tears in my eyes," wrote one emotional fan.
Another shared a photo of a row of Mexican football players with the caption: "This is the only wall we should be building with Mexico."
Some USA fans were planning to switch their support to the opposition for the game.
"Will root for Mexico for the first time," wrote a Twitter user.
"Chanting 'USA' to Latinos on the field feels wrong. Let's take the high road this Friday."
"Always will support the boys on field but I will have very mixed feelings, considering the statement we just made to the world," wrote another.
"What does it mean to sing 'land of the free [for some] home of the brave' when our president elect espouses racism and sexism."
However, other fans say they have sold their tickets - or will be avoiding the game due to the result of the US election.
Find us on Instagram at BBCNewsbeat and follow us on Snapchat, search for bbc_newsbeat