America's other next first lady, Ivanka Trump?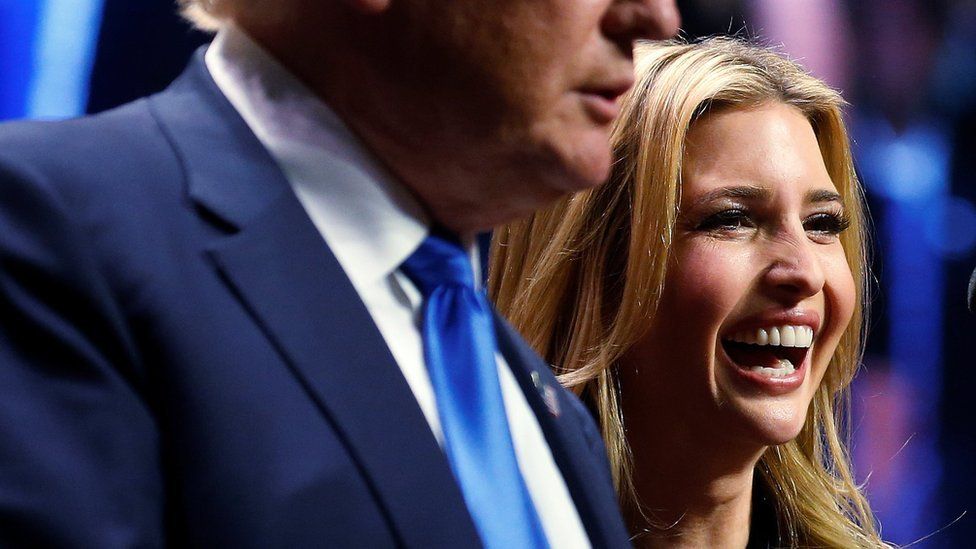 President-elect Donald Trump's wife Melania will become first lady when he is inaugurated in January.
But it's his daughter Ivanka that many political commentators believe will assume some of the political duties.
Throughout Donald Trump's campaign the 35-year-old was at his side, speaking at rallies and trying to win votes.
As a successful businesswoman and mother she appealed to female voters, who may have been put off by some of Mr Trump's comments about women.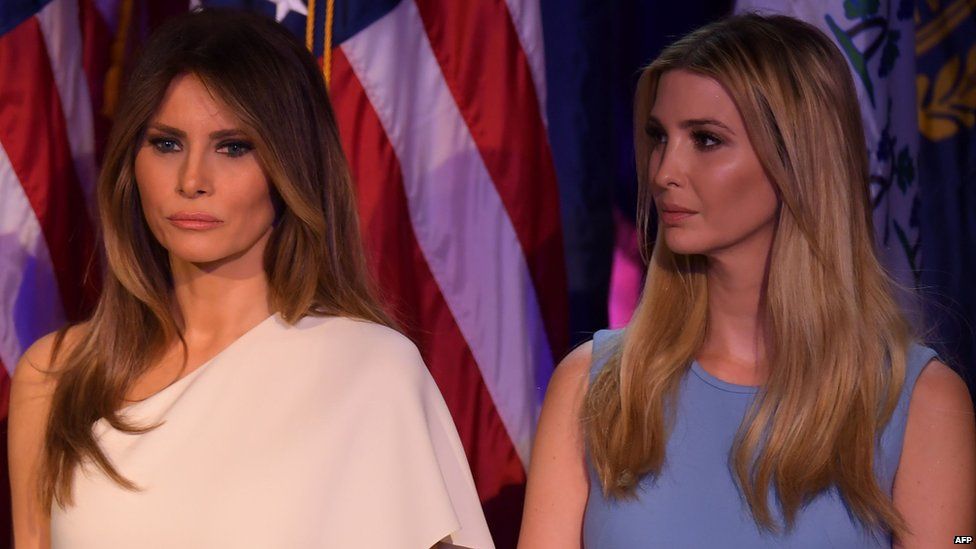 Doting daughter
Her brother Donald Junior says Ivanka is the favourite child and is referred to as "Daddy's little girl".
When they are apart it's claimed that speak to each other up to five times a day.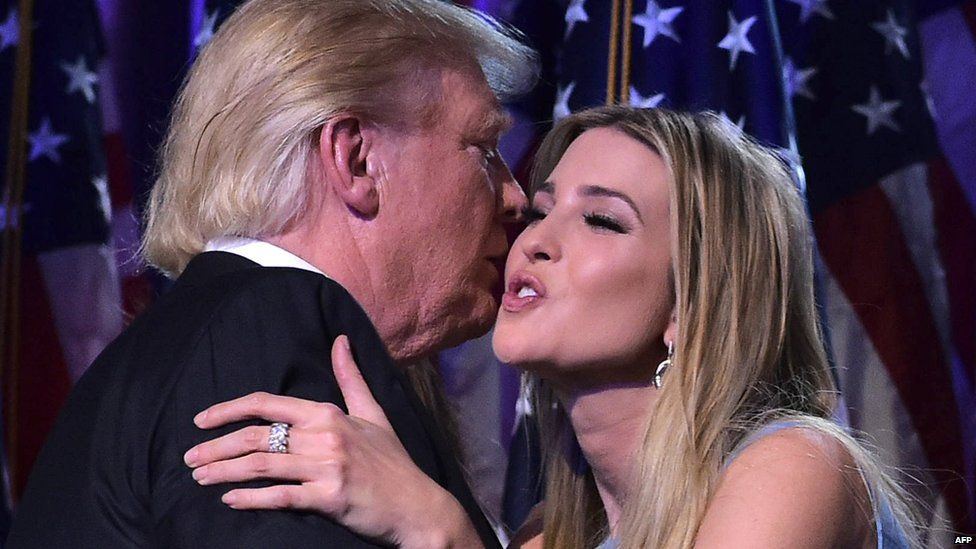 During the campaign, Ivanka travelled thousands of miles across America to support her father's campaign, some of it while pregnant with her third child.
Vanity Fair called her a "proxy wife": "The Trump campaign appears more comfortable using the candidate's daughter to spread his message than his wife".
It was Ivanka, not Melania, who introduced Donald Trump as the Republican nominee for US president.
She's got her dad's back too.
She told The Sunday Times Magazine her father's always been a supporter of feminism and "it's a big reason I am the woman I am today".
Career woman
Ivanka Trump helps her brothers Eric and Donald Junior run the Trump Organization and Trump Hotels.
She's been given a level of authority in the family business that none of his wives have ever had and she is said to handle some of the company's biggest deals.
She also has own fashion brand, with the motto #womenwhowork.
On her website she says: "I want to inspire and empower women to architect lives that they love, lives that are uniquely their own and not based on the expectations of anyone other than themselves."
Pushing women's rights
While her dad was accused of sexism during his presidential campaign, Ivanka worked to woo female voters.
In a speech in July, she said: "American families need relief.
"Policies that allow women with children to thrive should not be novelties, they should be the norm.
"Politicians talk about wage equality but my father has made it a practice at his company throughout his entire career."
Her ideas on maternity leave have been rubbing off on her the president-elect.
Donald Trump told a rally in Iowa: "She is the one who has been pushing for it so hard: 'Daddy, daddy we have to do this.
"She's very smart, and she's right."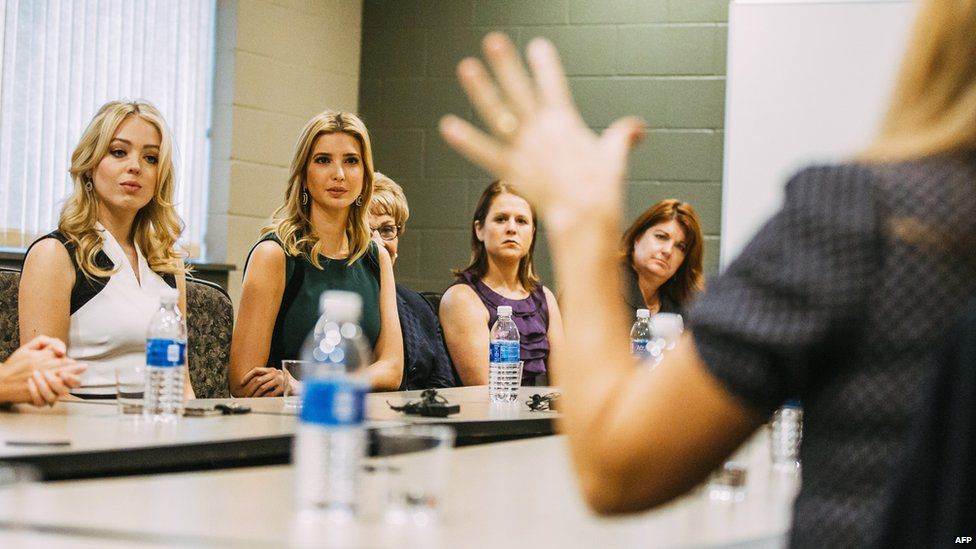 A Trump that's good at social media
Ivanka is more cautious than her father when it comes to social media.
She posts personal pictures of her family and inspirational quotes on her Instagram account, which has 1.5 million followers.
In comparison, the future first lady Melania only has 12,500 followers.
Maintaining important friendships
Hillary and Bill Clinton may now be Photoshopped out of Donald and Melania Trump's wedding photos, but Ivanka is still mates with Chelsea Clinton.
But they did reportedly have a "friendship break" during the election campaign.
"We are [friendly]," Ivanka told People magazine before adding, "There's certainly tremendous intensity around both of our lives right now."
Future politician?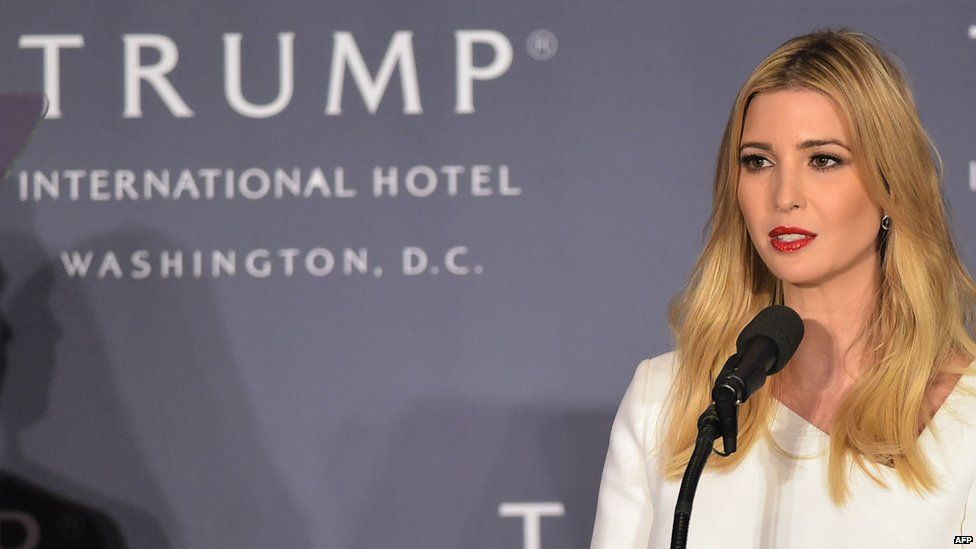 Back in August, Donald Trump was asked by First Coast News which women he would put in his cabinet if he were to become president.
He replied: "We have so many different ones to choose from.
"Everybody would say put Ivanka in, put Ivanka in."
She has no political experience, but neither has Mr Trump, so it's a possibility she could end up in his inner circle in the White House.
When asked by Cosmopolitan magazine if she'd ever run for president herself, she said she wouldn't rule it out.
"I do not think so, but I have learned in life to never say never. It is too limiting."
Find us on Instagram at BBCNewsbeat and follow us on Snapchat, search for bbc_newsbeat