Who is Buster the Boxer?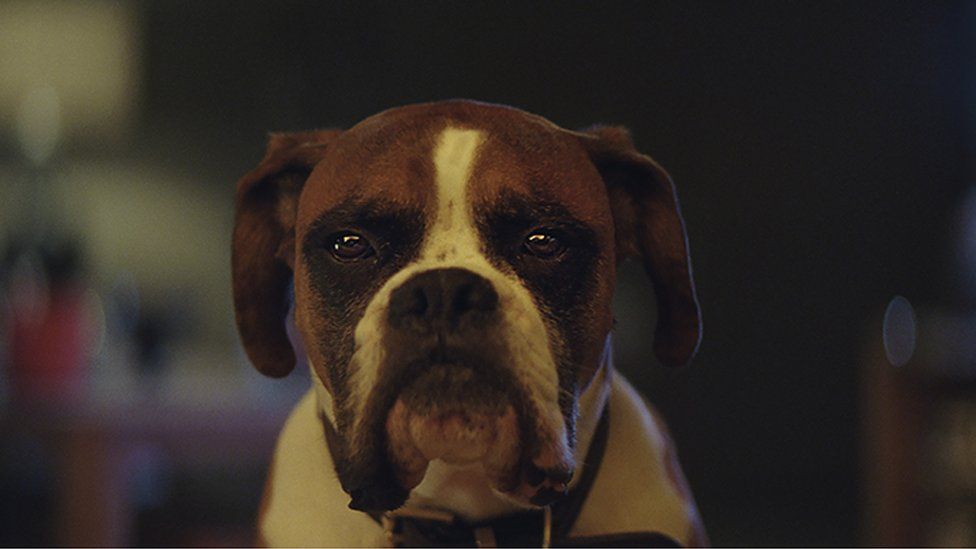 The star of this year's John Lewis Christmas advert is a red and white Boxer called Buster.
Since it was released #BustertheBoxer has been trending online and people are generally loving it.
But who is the dog behind the ad?
Buster is actually called Biff, lives in Bedfordshire with two other Boxers, Betty and Darcy, is five years old and has lived with his family since he was eight weeks old.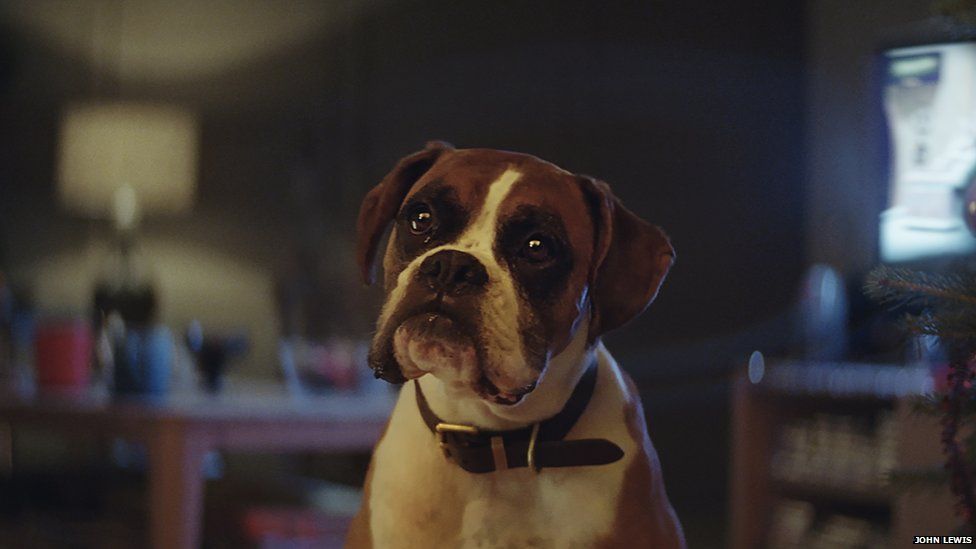 Biff wasn't looking for work and has actually never even appeared in a film.
But he caught the production team's eye at his training club who were looking for a "very handsome dog" to play the part of Buster in the John Lewis commercial.
He beat 11 other dogs to get the role and spent two weeks with specialist trainers to get ready for filming.
Biff's key trick was to look up and down as if watching something or someone bounce.
His skills have gone down well with fans.
Things Biff loves
He is obsessed with his ball.
He will run to a mark, bark on cue, walk backwards, bow, balance things on his nose.
He loves his food - baked Tuna cake is his favourite dish.
He loves walking in the woods and chasing his ball in the fields.
Biff sleeps on his back legs in the air. Snoring.
"Biff is an absolute superstar," says head trainer Julie Tottman.
"He's a natural born actor and was extremely professional considering this was his first job.
"He's a really friendly boy and was a pleasure to work with throughout.
"Biff would do anything for attention and a ball, and definitely enjoyed being the star of the show.
"Everyone that meets Biff agrees that he's a complete gent, and we're sure that his new found fame won't go to his head."
Find us on Instagram at BBCNewsbeat and follow us on Snapchat, search for bbc_newsbeat