'Interesting week' for football players at England's only Scottish league club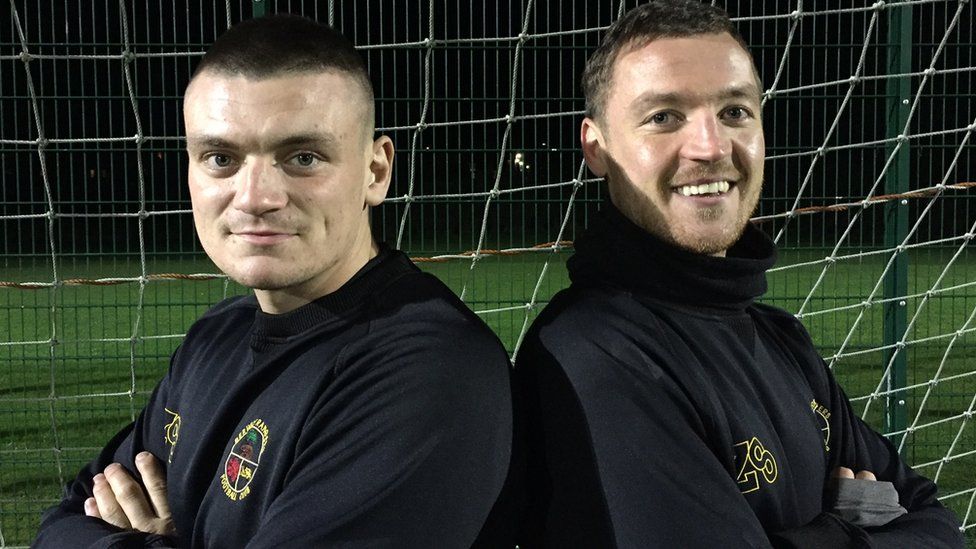 As football matches go, the one at Wembley on Friday night is a big deal as England host Scotland in a key World Cup qualifier.
The 113th meeting between the two nations has already made for an interesting week at one league club.
Berwick Rangers play their home matches in Berwick-upon-Tweed in England, yet compete in Scottish League Two.
Jonny, an England-supporting defender, and Jordyn, a striker who follows Scotland, talk to Newsbeat.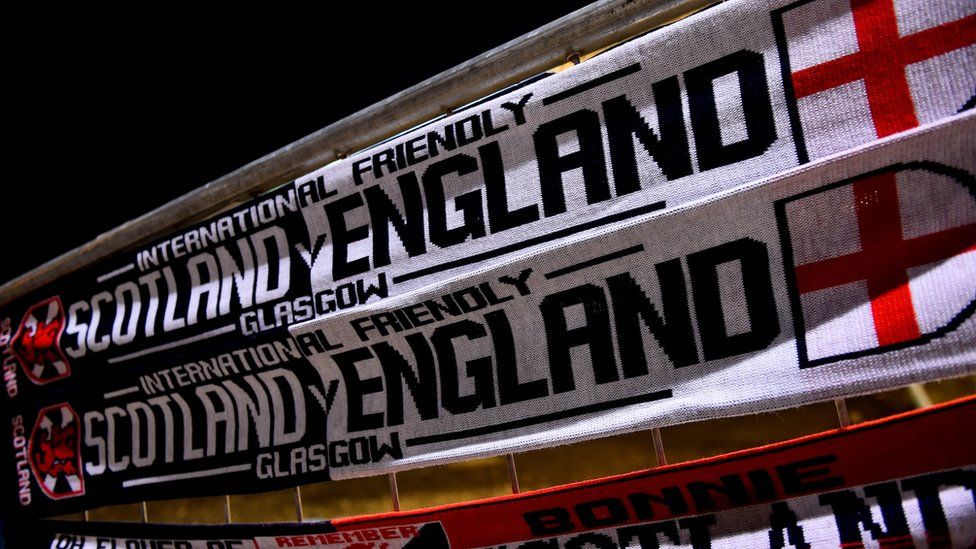 The rivalry
England striker Harry Kane has called for the players to remain calm in what is likely to be a "heated" fixture.
Jonny and Jordyn agree.
Jordyn [Scotland]: "The rivalry is massive between the fans because the countries are so close together. There is nothing quite like this in world football."
Jonny [England]: "Scotland probably had the edge in the 1970s and 1980s on the pitch - but the rivalry hasn't really been there in recent years because Scotland haven't been able to compete with the likes of England."
The managers
Following Sam Allardyce's departure, England are using Gareth Southgate as a temporary manager.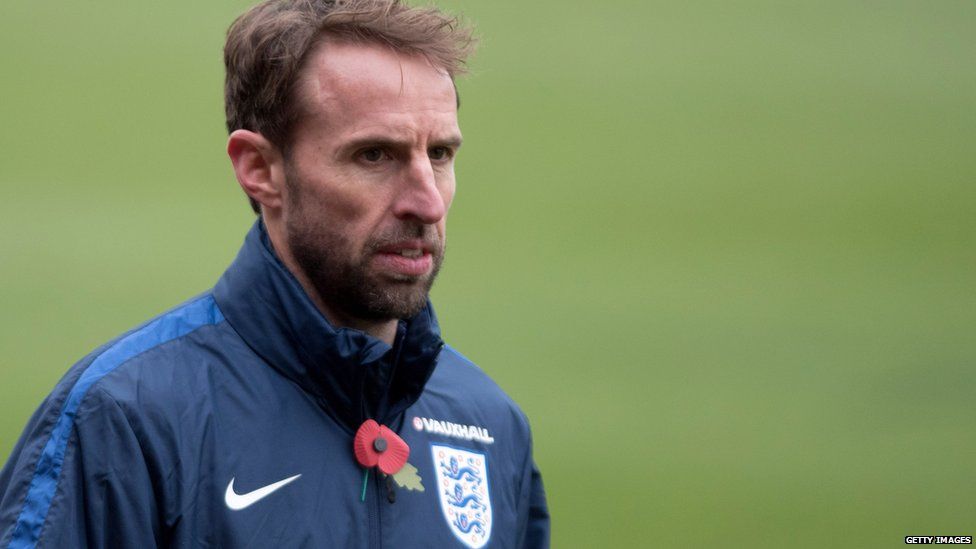 But some Scotland fans - and players - have criticised their manager, Gordon Strachan for a poor start to their World Cup qualifiers.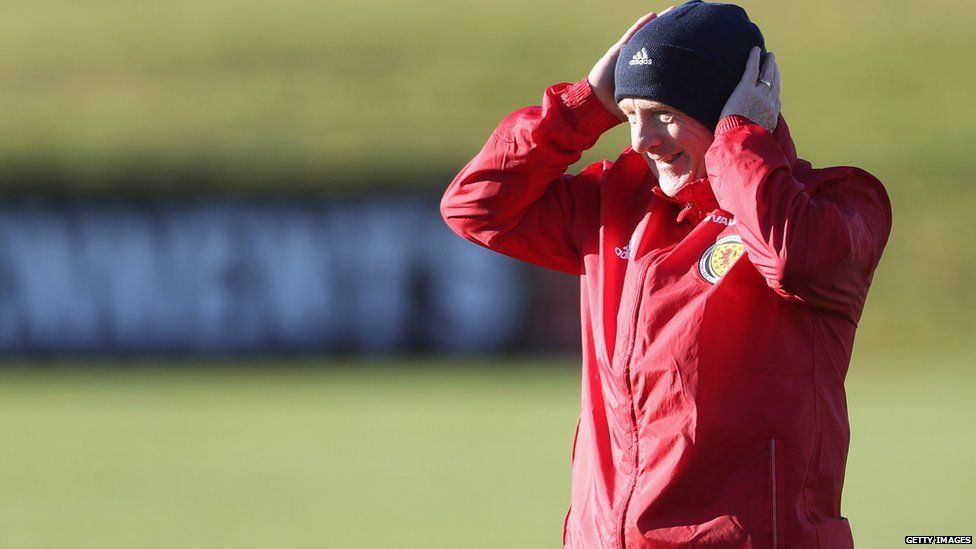 Jonny: "Gareth Southgate has a chance to impress. He's a young coach with hopefully some new ideas because we ran out of them during Euro 2016.
"The whole thing with Sam Allardyce has been embarrassing."
Jordyn: "With what happened to Allardyce there could be a bit of unrest in their camp and I think that will help us get a result.
"I'm not criticising Gordon Strachan though because I'm still hoping for a call-up."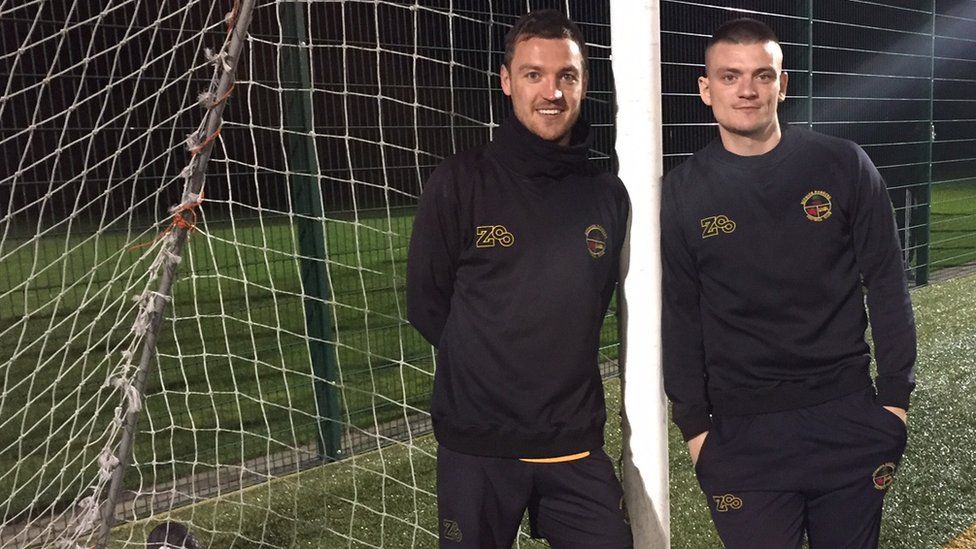 The players
Both squads have had injury concerns this week, but who will be the key men on the pitch?
Jonny: "Theo Walcott is in a bit of form and Harry Kane is back from injury - so maybe those two for England.
"There's question marks over Wayne Rooney but he should start and should do well."
Jordyn: "Steven Fletcher will be our key man if he's fit.
"I hope Craig Gordon, our goalkeeper, isn't needed because that will mean England are doing well."
The score
England won 3-1 the last time the two sides met. It was a friendly match at Celtic Park in 2014.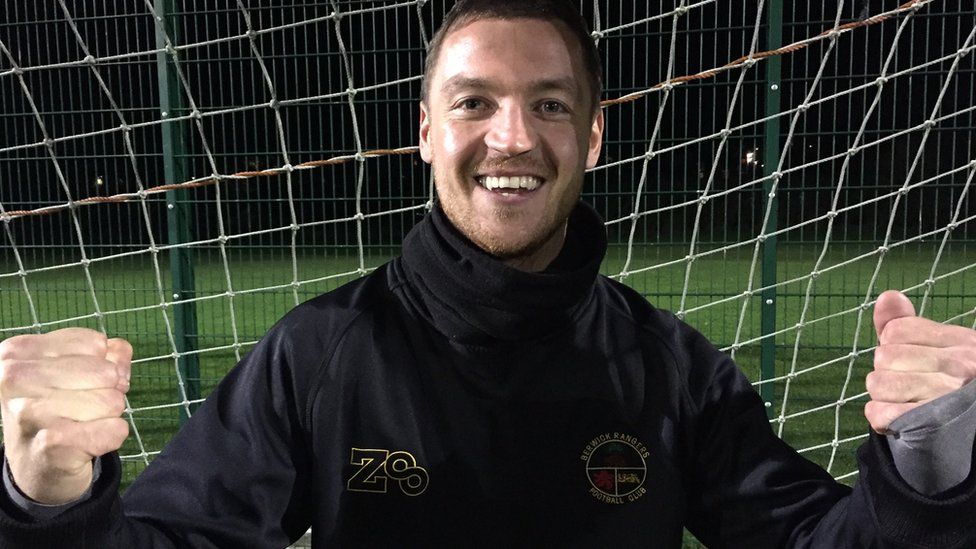 So what about this time?
Jonny: "3-0 England."
Jordyn: "Wow. That is bold Jonny. I'm going 2-1 Scotland."
Find us on Instagram at BBCNewsbeat and follow us on Snapchat, search for bbc_newsbeat