Who voted for Trump? Not young people, say exit polls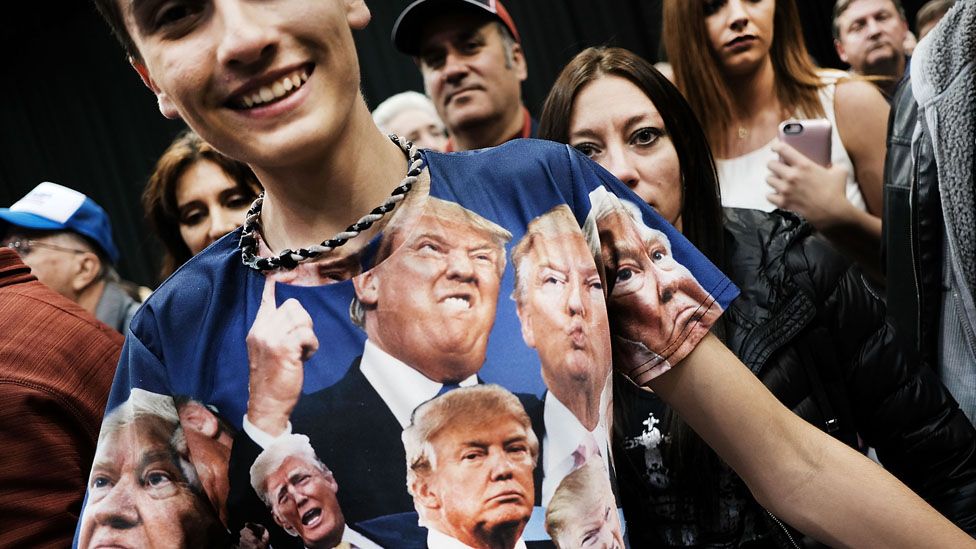 It was older people and white voters who took Donald Trump to victory, exit poll data from Edison Research shows.
Over half of 18-29 year olds (55%) who took part in a national exit poll voted for Democrat candidate Hillary Clinton, while 37% of the younger age group voted for Donald Trump.
The older the voter, the more likely they were to vote for the Republican candidate. 42% of 30-44 year old respondents voted for the businessman and reality TV star, along with 53% of over 45 and over 65 year old voters. Among white respondents of all ages, 58% voted for the 70-year-old billionaire.
The wealthy real estate developer stunned much of the world on Wednesday when he defeated his rival Hillary Clinton, one of the most experienced candidates to run for the office of president. He will formally become president after a ceremony at the White House in January 2017.
So who are the voters behind his success?
It will take time for all the voter data to be officially collated by America's Census Bureau. But in the meantime, an exit poll based on a national poll of 24,537 voters by Edison Research is our best bet. The survey by Edison Research is based on responses from voters spread across 350 polling stations across the United States as well as 4,398 phone interviews of early voters.
With nearly 219 million Americans registered to vote, this exit poll relies on a very small sample and doesn't pretend to be totally accurate. But it still offers a revealing look at some of the key trends of what kind of voters supported which candidate.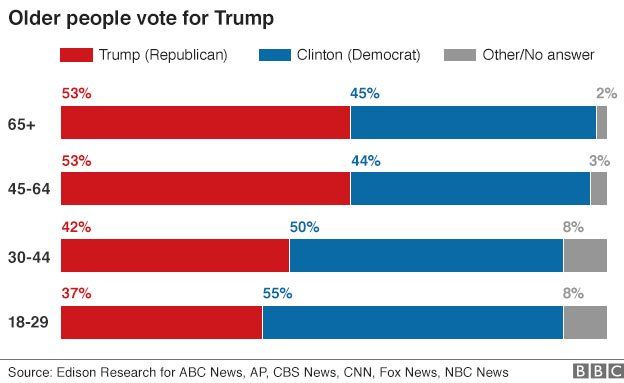 Race
When it comes to race, white people of all ages, and both men and women, were more likely to vote for the Republican candidate: an estimated 70% of respondents were white, and of these, 58% voted for Donald Trump. Among non-white voters, who make up around 30% of the survey respondents, just 21% voted for Donald Trump, with 74% voting for Hillary.
Despite his pledge to build a wall between the United States and Mexico, 29% of Hispanic voters chose Donald Trump at the ballot box, a higher proportion than voted for Republican candidate Mitt Romney in 2012. Black voters made up 12% of the respondent group, and of those, just 8% chose Donald Trump, compared with 88% who voted for Hillary Clinton.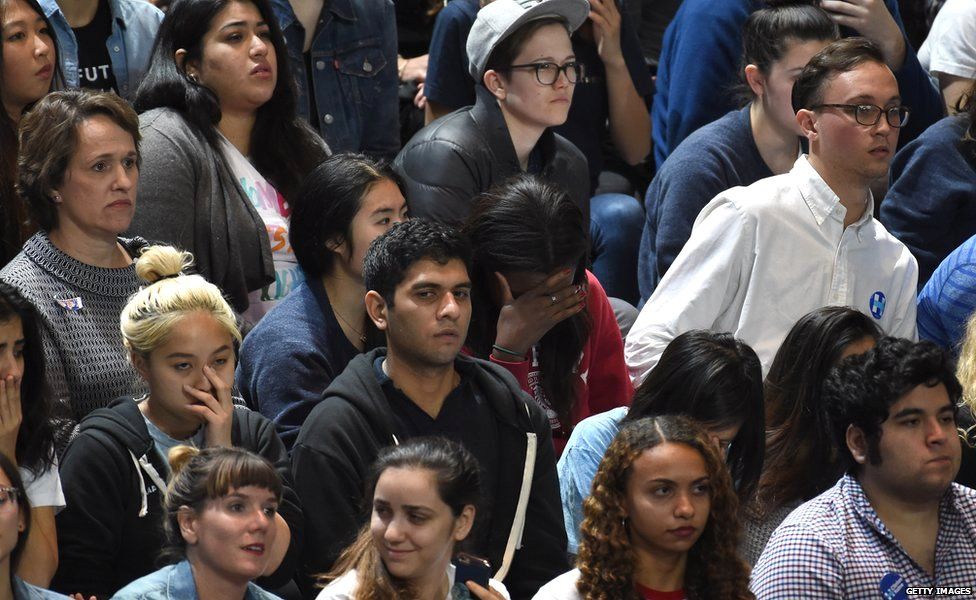 Income
Although many analysts said that Donald Trump appealed to the working classes, the exit poll shows that voters earning less than $30,000, or between $30,000 and $49,000, voted for Hillary Clinton: just 41% of this group within the respondents voted for Donald Trump.
Half of voters earning over $50,000 voted for Donald Trump, but once earnings reached over $100,000, voters were only marginally more in favour of Donald Trump than Hillary Clinton.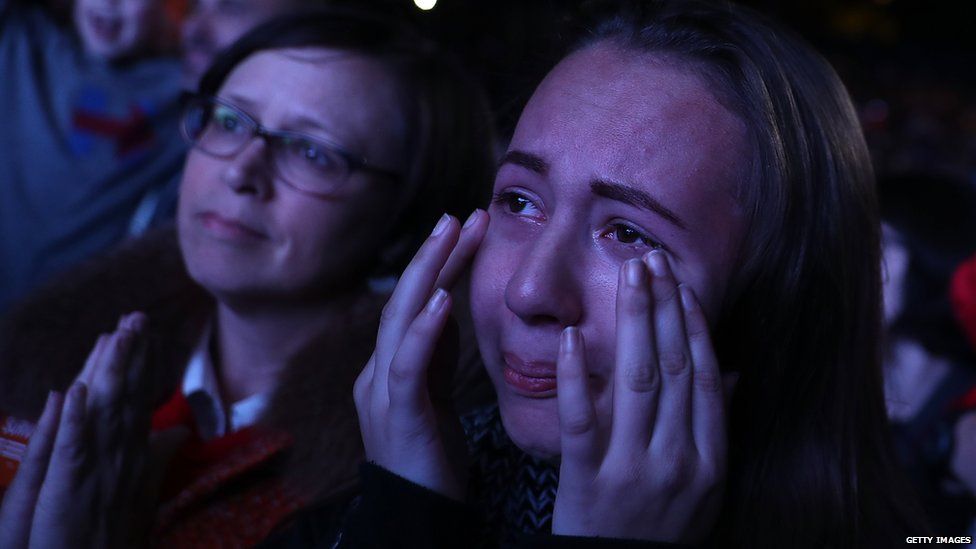 Education
During the presidential election campaign, polls suggested that the longer someone stayed in education, the more likely they were to be against Donald Trump. It didn't make as much of a difference to voters' opinions as was predicted, when you look at this group as a whole.
Of those who didn't continue education after school, or who left school early, 51% of respondents voted for the 70 year old billionaire. He only secured the votes of 45% of college graduates and 37% of postgraduate students, who were more likely to vote for Hillary Clinton.
But when you break it down by gender, 54% of male college graduates voted for Trump, compared to 51% of their female counterparts, who voted for Hillary Clinton.
When it comes to white voters without a college degree, a massive 67% of voters voted for the future president of the USA.
Find us on Instagram at BBCNewsbeat and follow us on Snapchat, search for bbc_newsbeat