Katy Perry says 'revolution is coming' as Donald Trump is elected US president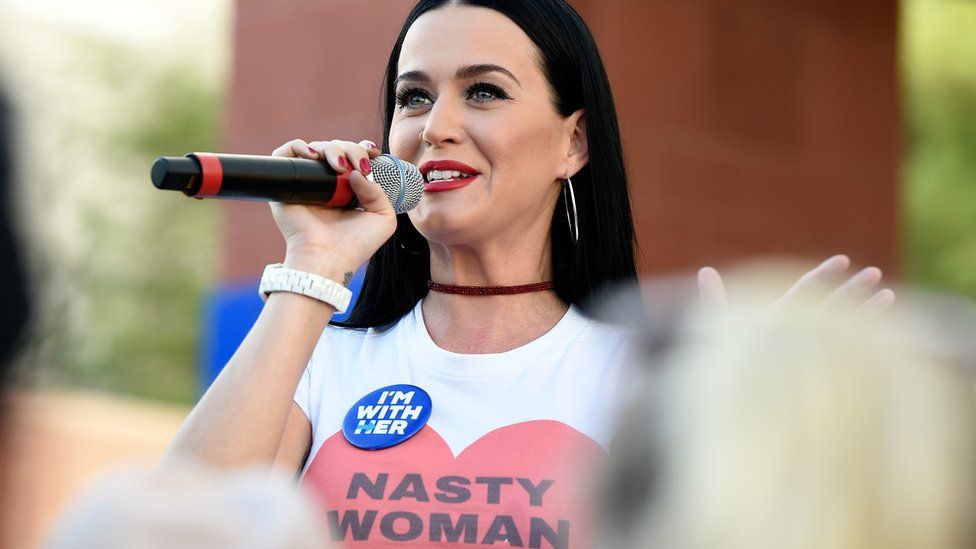 Many celebrities in America have been reacting with shock as Donald Trump is elected as the new US president.
He beat Hillary Clinton and will take over from Barack Obama at the White House in January.
The polls had suggested the former Apprentice host and businessman was going to lose - but he upset the odds by winning.
And now many stars who supported Donald Trump's rival Hillary Clinton are not happy.
At all...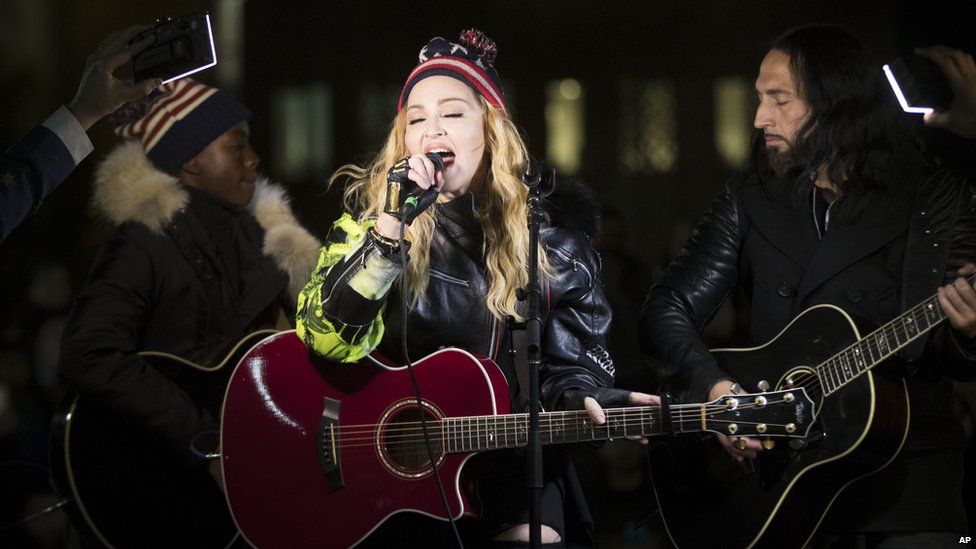 The Democratic candidate had a large number of celebrity endorsements including Kanye West, Kim Kardashian, Beyonce, Jay Z, Lady Gaga, Madonna, George Clooney, Sigourney Weaver, singer Demi Lovato, comedian Sarah Silverman, Lena Dunham, Hollywood stars America Ferrera, Kerry Washington and Robert De Niro compared to the Republican.
Donald Trump had hardly any stars supporting his campaign but he did get backing from actors Kirstie Alley, Jon Voight and Stephen Baldwin, TV star Tina Tequila, ex-basketball player Dennis Rodman and former boxer Mike Tyson - among others.
One of his biggest critics was singer Katy Perry, who appeared at Hillary Clinton campaign rallies and criticised her opponent repeatedly.
Lady Gaga also supported Hillary Clinton throughout the presidential campaign.
She performed at a rally earlier this week with other stars like rock singer Jon Bon Jovi.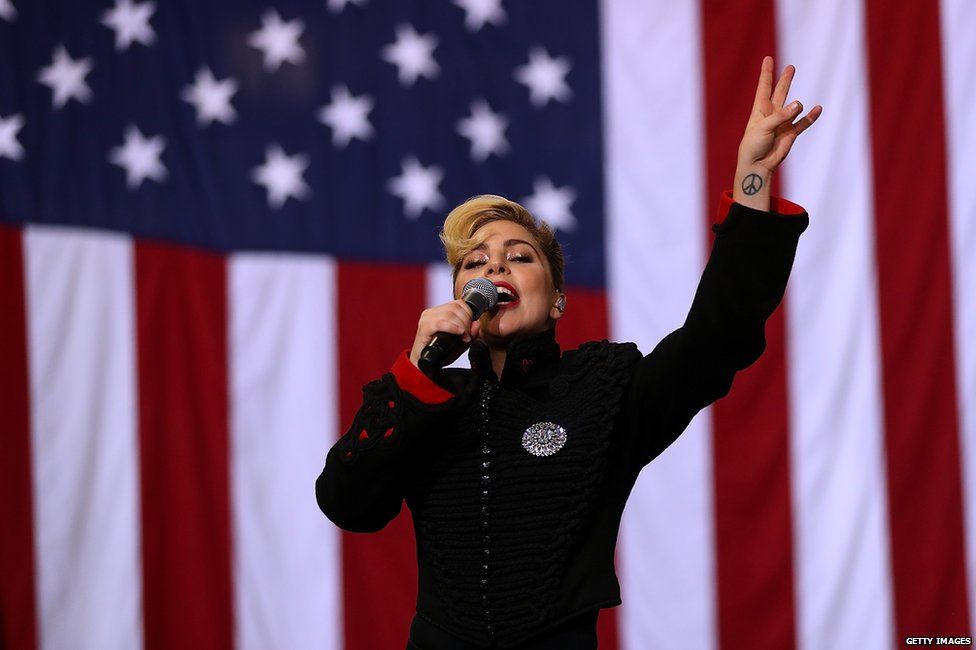 Lady Gaga asked people to pray when Donald Trump started to look like he could win the election.
Singer Ariana Grande said she was in tears.
Captain America star Chris Evans said it was an embarrassing night for America.
Actress Kristen Bell obviously isn't feeling well.
A number of British stars also had their say.
On Instagram, other celebrities couldn't quite believe what had happened.
And people on Twitter have been pointing out that The Simpsons predicted Donald Trump would be president 16 years ago in an episode called Bart to the Future.
However, the image used below on social media actually comes from a Simpsons trailer written last year.
Find us on Instagram at BBCNewsbeat and follow us on Snapchat, search for bbc_newsbeat