Media student confuses the internet with his John Lewis-inspired Christmas advert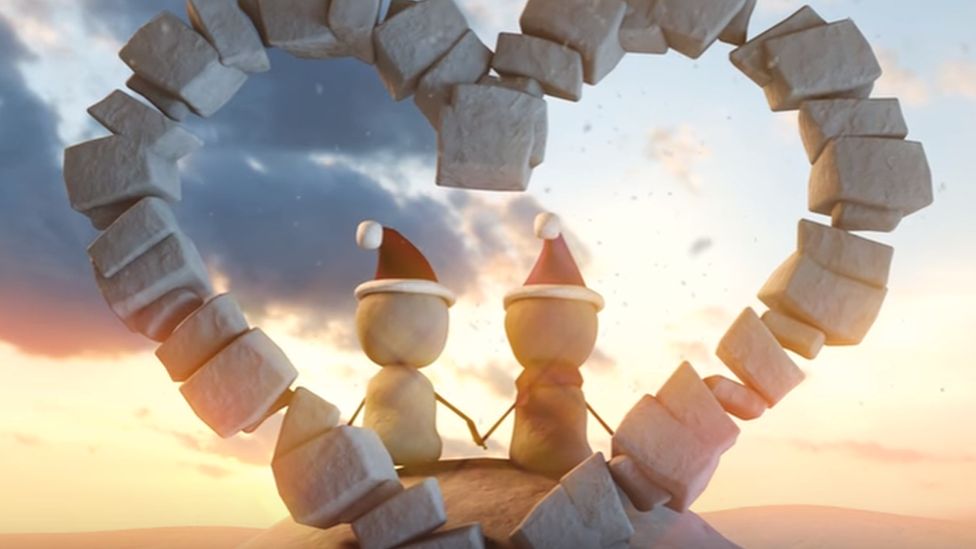 An 18-year-old media student has seriously confused the internet by making an A-level project based on the John Lewis Christmas ad.
Nick Jablonka's snowman-based video was such a high standard that it's gone viral with people thinking it's the real Christmas advert from the department chain.
It doesn't help that Nick's project is called John Lewis Christmas Advert 2016.
It was uploaded way back in June as part of the then A-level student's media coursework.
Now with Christmas looming, the short animation has been viewed almost half a million times.
In recent years the John Lewis Christmas adverts have become a seasonal "thing", with people looking forward to finding out what's in them.
They're often sentimental and have told stories of forgotten childhood toys and loveable animals.
If reactions on social media are anything to go by, the Bournemouth university student's Christmas animation is just as endearing.
Nick's video tells the story a lonely snowman who is reunited with his love interest just before Christmas day.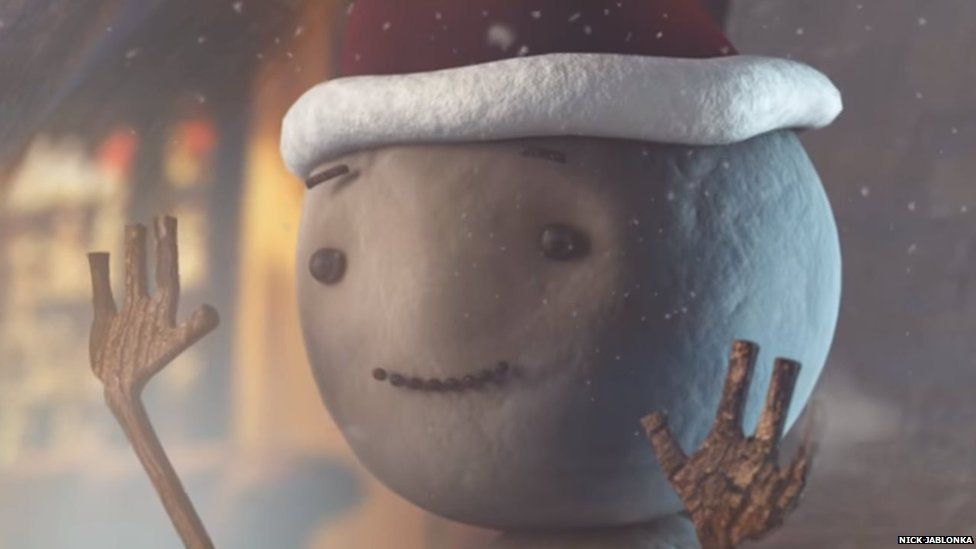 The real 2012 John Lewis ad was on a similar theme.
When we spoke to Nick he told us the theme for his coursework was "the success of John Lewis's advertising."
So while it may seem like Nick set out to fool, the 18-year-old was just following his project brief.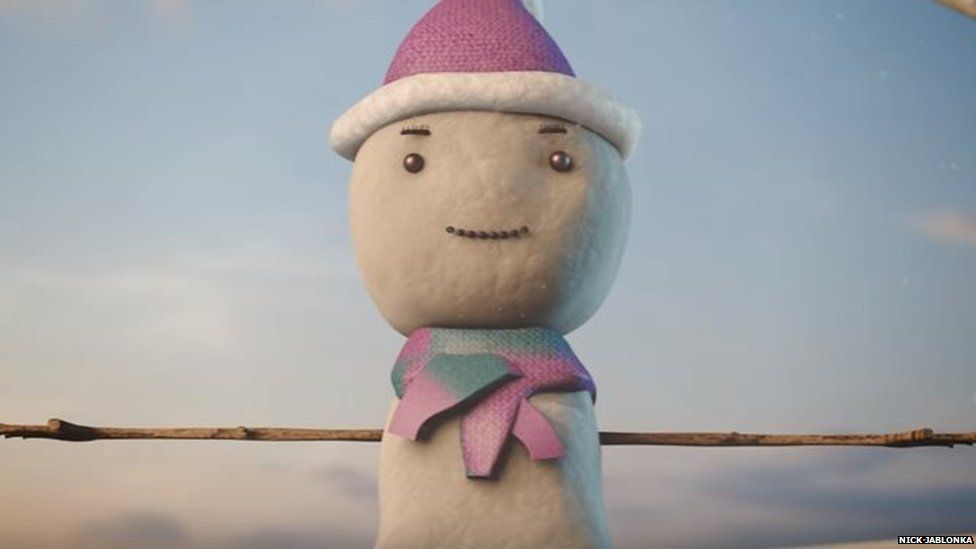 Nick, who is now in his first year studying software engineering, says he's blown away by the reception the video has received.
He told Newsbeat that he had long since forgotten about the video.
"I uploaded this video with no intention of it becoming so popular."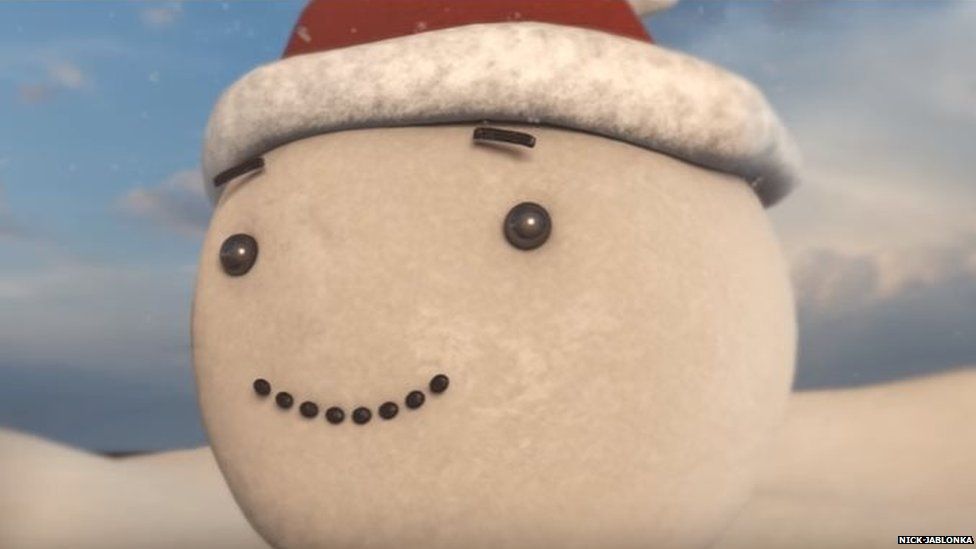 Some are suggesting the student has purposely fooled audiences but Nick says he had no intention of making a spoof.
"This definitely isn't the official John Lewis advert," he says in the caption of the YouTube video.
He's still self-critical as well and thinks the video has a long way to go.
"Although I really appreciate the overwhelming comments, I do believe this piece could do with a lot of work as it was done in around two weeks from start to finish."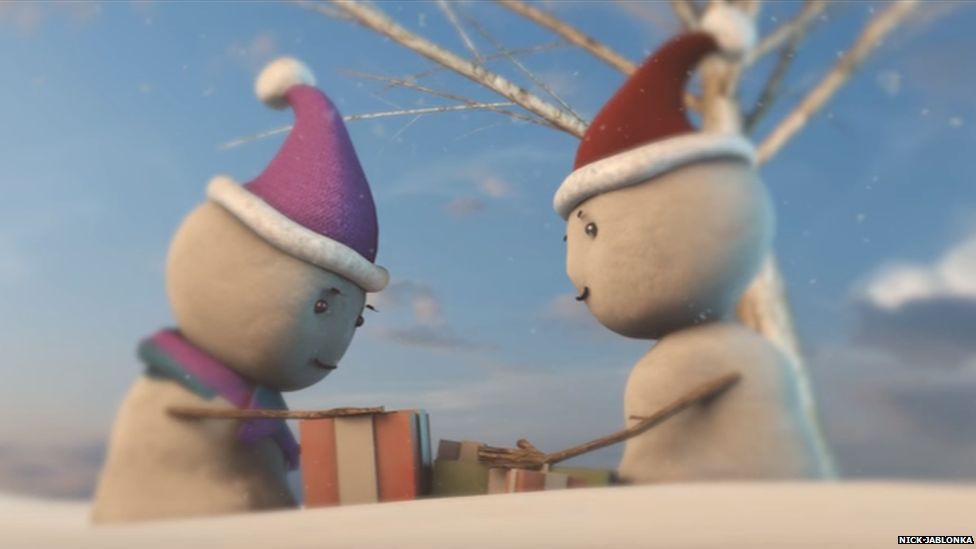 Newsbeat got hold of John Lewis to get their reaction to the ad and a spokesperson has said it was a great effort.
"Nick is clearly very talented, and we'd love to invite him in to spend some time with us behind the scenes to see how we create our TV ads!"
We asked Nick if the department store had contacted him yet.
"Yeah. It's amazing that they got in touch with me," he said.
But as much as the 18-year-old would love some work experience he told Newsbeat that university is still his main focus.
"It [work experience at John Lewis] would be difficult because I've just started uni.
"It would just be a matter of balancing and weighing things up but I'm definitely open to having a proper think about it."
Find us on Instagram at BBCNewsbeat and follow us on Snapchat, search for bbc_newsbeat