Great British Bake Off: It's never too late for a beginner's guide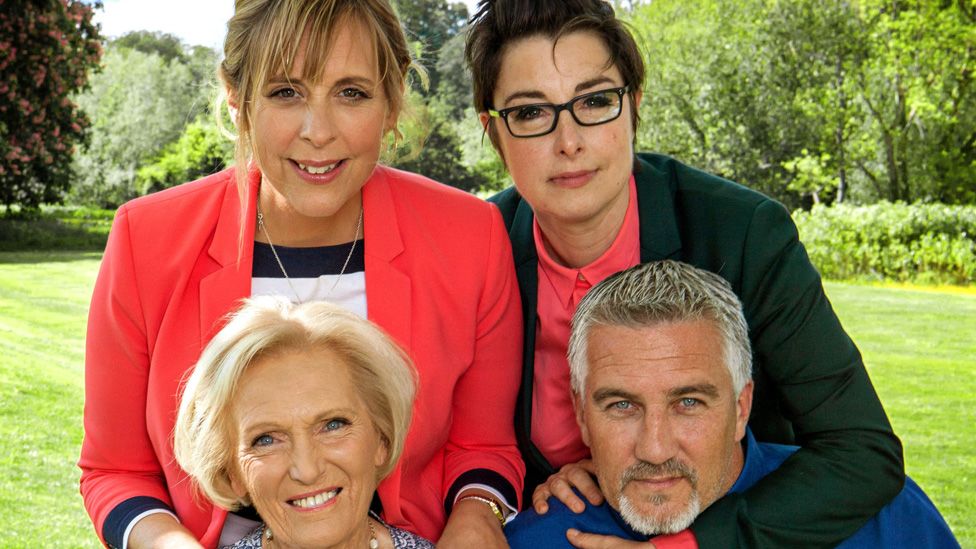 It's nearly over for the Great British Bake Off on the BBC, before it moves to its new home on Channel 4.
And you still haven't got a clue about soggy bottoms, have you?
After the series seven finale (and a quick hit of Celebrity Bake Off) Mel, Sue and Mary Berry will be saying goodbye to the hit show you still haven't watched.
Last year 13.4m people watched Nadiya Hussain win it in the most-watched TV moment of 2015.
Here's some help if you were not among the millions - but are still curious about all that cake-based excitement and angst.
What happens?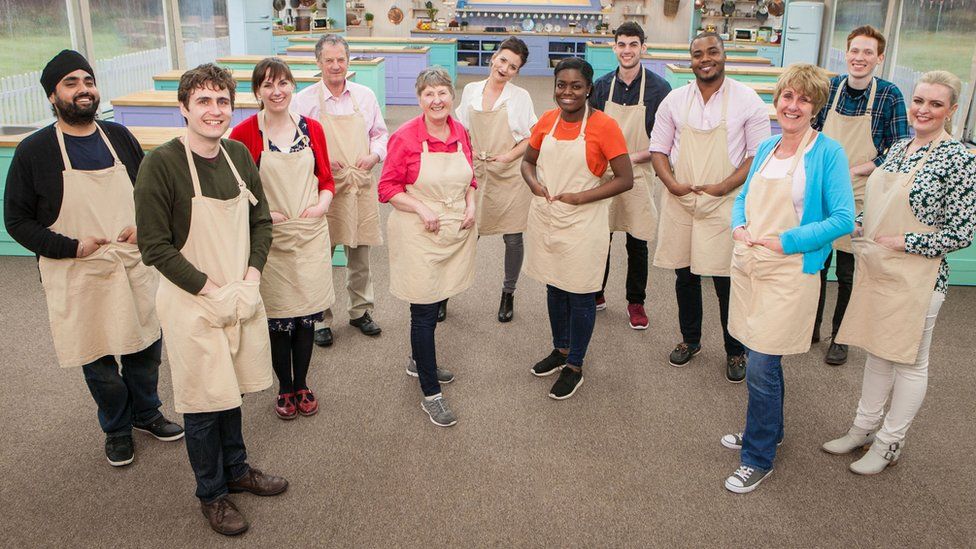 Here's the basic format: 12 people compete to be Britain's best amateur baker.
Each week they are given three challenges: a signature bake, a technical challenge, and a show-stopper.
If what they bake is good they stay and if it's not they go.
How much do they win? Nothing.
Instead the winner is awarded a cake-stand (a stand to put cake on) with the words Great British Bake Off on it.
They just love to bake, you see.
The presenters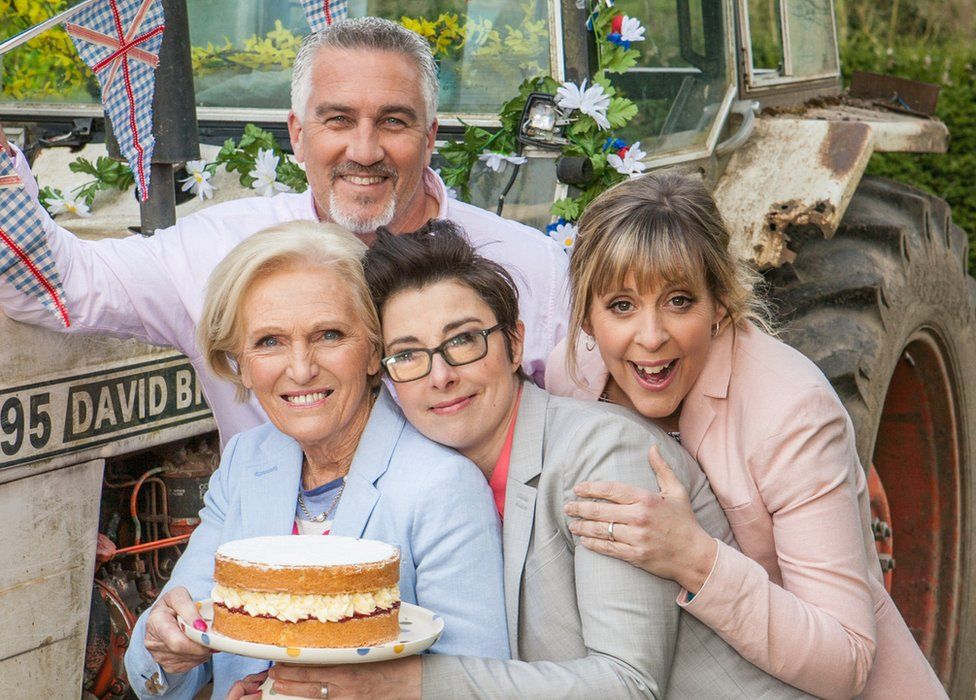 Mel Giedroyc and Sue Perkins, otherwise known as Mel and Sue.
They present the programme and are sort of like social workers for bakers.
It gets pretty stressy, but everyone seems calmer and more collected when they're talking to Mel and Sue.
The comedy duo are not moving with the show when it transfers to Channel 4.
The judges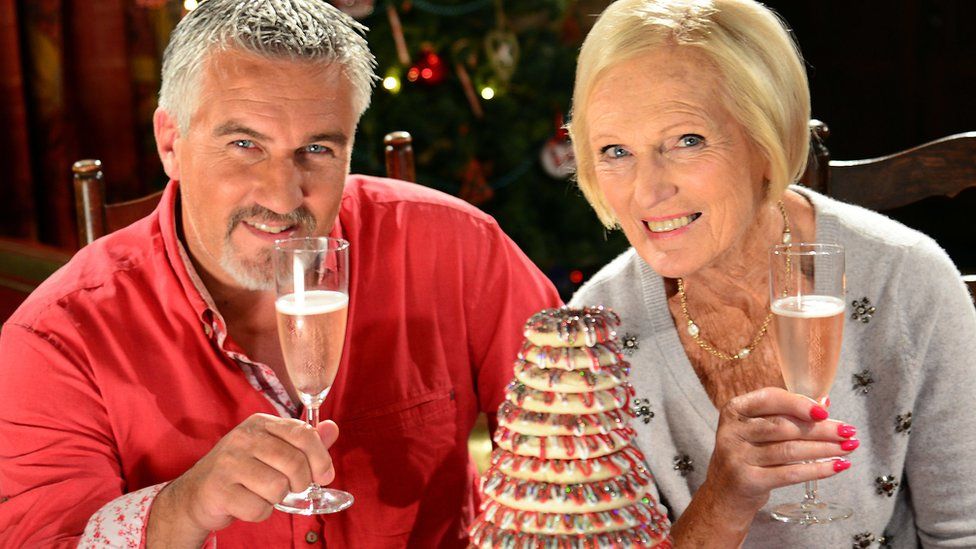 Paul Hollywood and Mary Berry are the Simon and Cheryl of Bake Off.
They are the judges. Paul likes to think he's the bad guy, but Mary's criticisms cut deeper.
Don't be put off by her floral jackets.
What is a soggy bottom?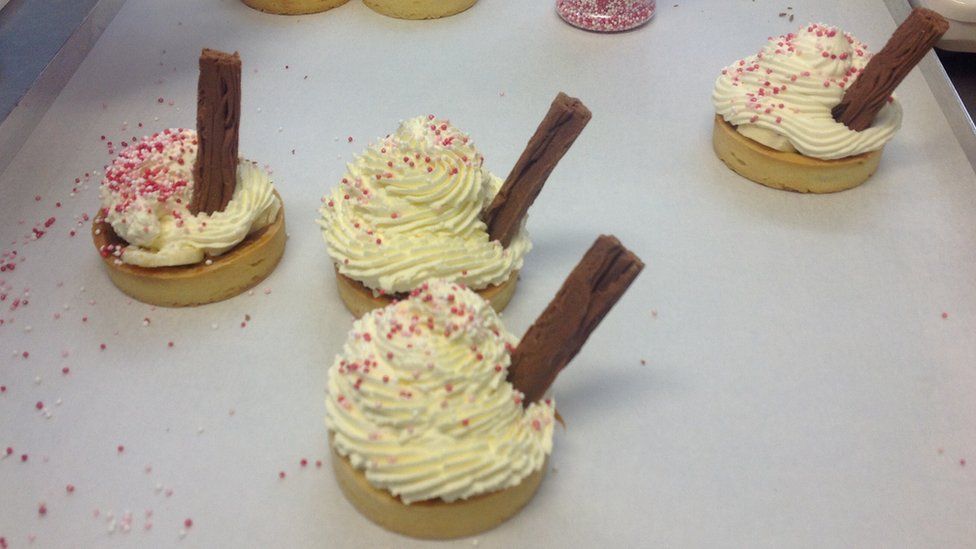 Mary goes on about it a lot. It's basically when the pastry at the bottom goes a bit soggy.
Mary doesn't like her pastry soggy. She likes it hard.
NOTE: Baking is full of words which are completely innocent, but can sound a bit rude if you have a dirty mind. Nuts and baps. You get the idea.
After baking off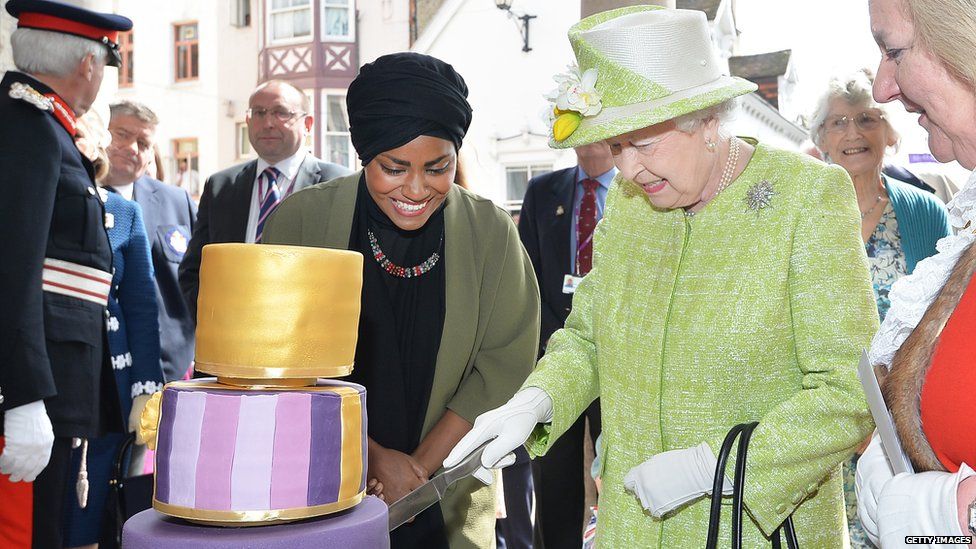 The winners have had varying success in the baking world.
Some have started cooking schools.
Others have released cook books and appeared on This Morning.
Bake-off Britain
An estimated six million people have taken part in charity bake sales over the past year, thanks to Bake Off.
Figures suggest it's most popular among people aged 25 to 34.
The Great British Bake Off final is on at 8pm on 26 October on BBC One.
Find us on Instagram at BBCNewsbeat and follow us on Snapchat, search for bbc_newsbeat