A US man who covered himself in branches is arrested for obstructing traffic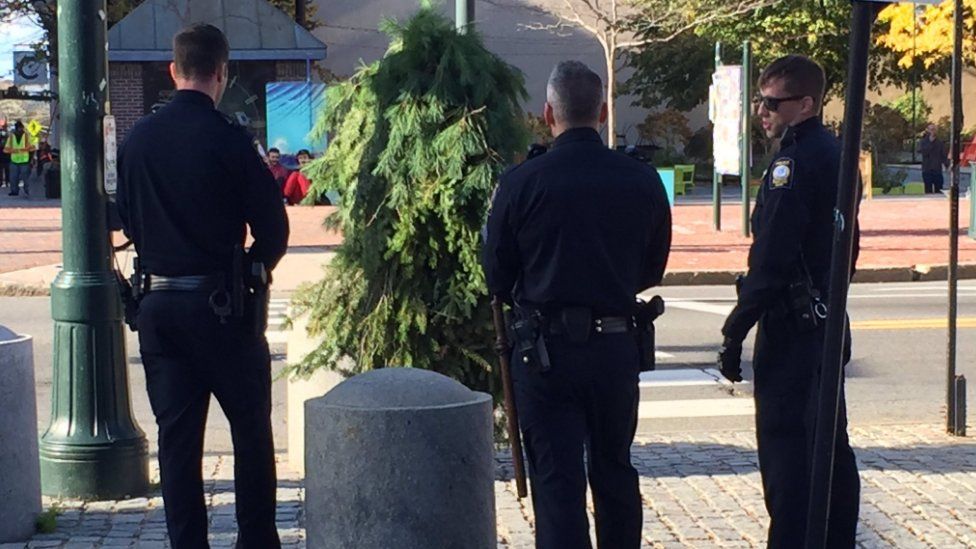 A man in America has been arrested for obstructing traffic after crossing the road dressed as a tree.
Asher Woodworth, from the US state of Maine, covered himself in branches and walked really slowly across a street.
Police escorted him to the side of the road before taking him into custody.
Asher, who people are now calling "Tree Guy", has now been released by police. He told Newsbeat that he was trying to cross five roads, before officers arrived on his third crossing.
It turns out that he is a local performance artist in Portland, Maine.
He says: "I just had this very clear vision as I was meditating one day."
He says he wanted to surprise people with his costume and "make them rethink their expectations".
The outfit was made from a mixture of trees, and took "a couple of hours" for Asher Woodworth and his friend to attach to himself.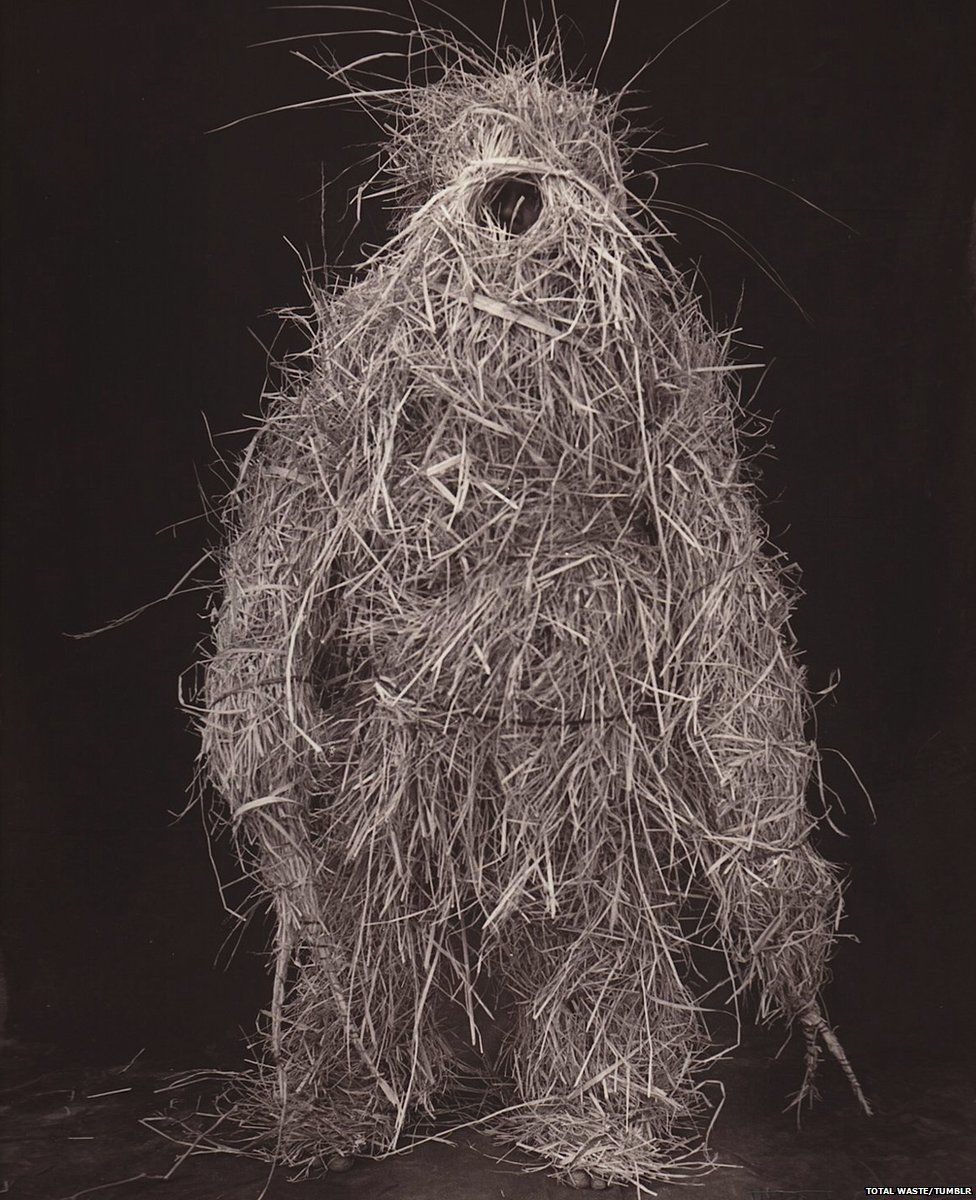 Luckily for him, the foliage "smelled great".
But what on earth was he dressed as a tree for?
"I feel a close kinship with trees," the artist has told Newsbeat.
He was also inspired by a photographer called Charles Freger, who took the picture below.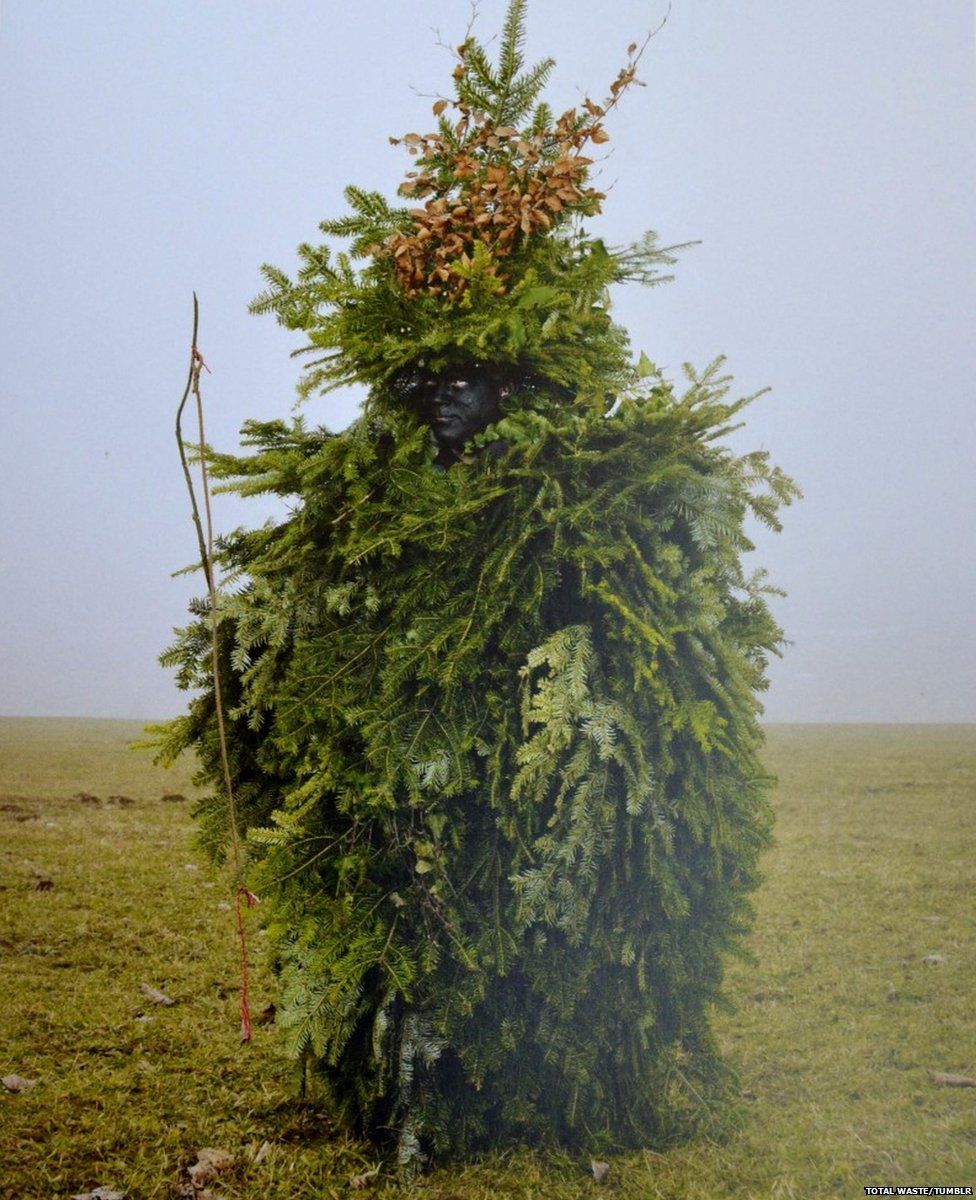 After he was arrested, Asher Woodworth says he spent about six hours in jail before being released on Monday night.
He called the experience "intense".
Obviously, once Twitter saw the story, users weren't going to pass up the opportunity for a bad pun.
Find us on Instagram at BBCNewsbeat and follow us on Snapchat, search for bbc_newsbeat