Gary Lineker defends his child refugee comments and says he's 'getting a spanking'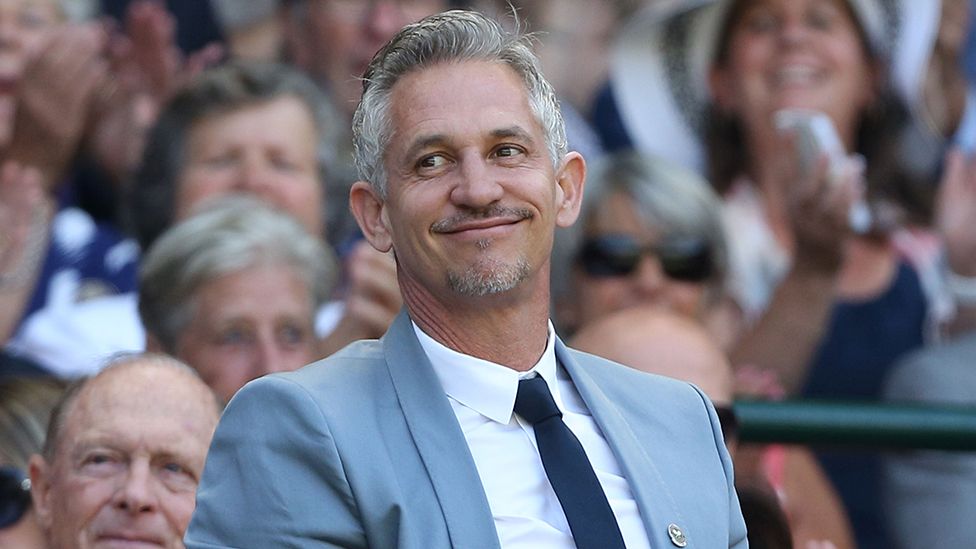 Gary Lineker says he's got "a bit of a spanking" after making comments about child refugees.
He said some of the treatment of the migrants arriving in the UK this week was "hideously racist".
The Sun newspaper has called on the BBC to sack the Match Of The Day host for getting involved in the debate.
It claims the broadcaster is "under pressure to fire" the retired footballer, but Gary Lineker says that's not going to happen.
A BBC statement said: "Gary is a freelance broadcaster and this is a personal Twitter account."
This is the tweet that caught the eye of the newspapers.
Gary Lineker made the comments after several newspapers raised concerns about the age of people being transferred from the Jungle camp in Calais as part of a new fast-track system to help vulnerable youngsters.
A number of the arrivals were accused of looking older than 18.
The 55-year-old responded to one Twitter user who claimed he "deserved" to lose his job, saying "I won't".
He also had a go at another tweeter who suggested he wasn't being a neutral BBC presenter.
Earlier this week, a Tory MP called for child migrants arriving in the UK from Calais to have their teeth tested to verify their age.
That suggestion was condemned by dentists, with the British Dental Association saying it was unethical.
The Home Office said extra checks would be made on the ages of people who entered the UK this week from Calais.
Once in the country, it's understood further checks will include interviews with relatives and fingerprinting to cross check with other records which may contain details of their age.
It seems everyone's got an opinion on this, with politicians wading in to the Twitter debate too.
Labour leader, Jeremy Corbyn, tweeted that he admires Gary Lineker.
Ex Labour leader, Ed Miliband, has also said no-one should lose their job for being compassionate.
Find us on Instagram at BBCNewsbeat and follow us on Snapchat, search for bbc_newsbeat