Aberfan school pupils learn about the tragedy in their village, 50 years ago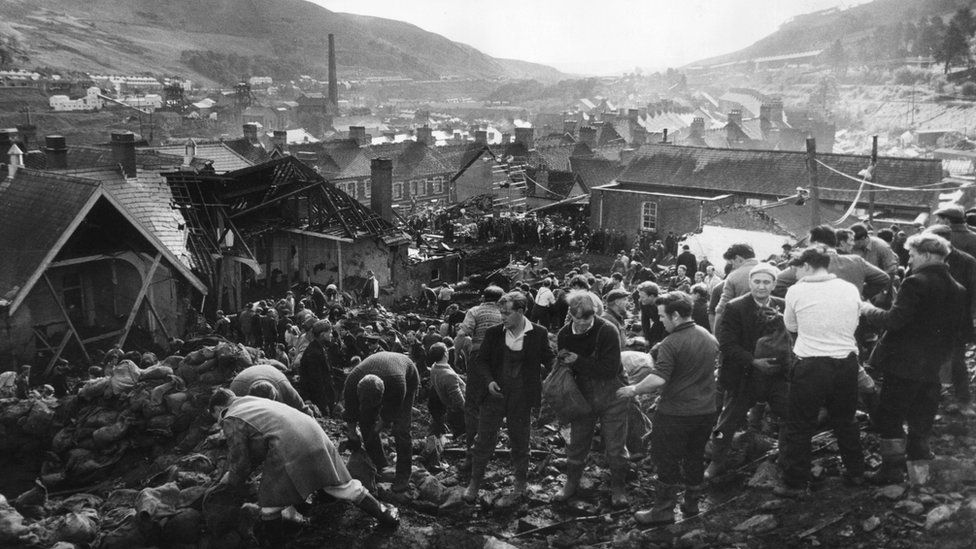 It's 50 years since the Aberfan disaster, which almost wiped out an entire generation in one Welsh village.
More than 100 children were among the 144 people crushed to death when a huge mound of debris from the village coal mine collapsed on to Pantglas Junior School and nearby houses.
A minute's silence has been held in Wales this morning.
But some of those who go to school in the village today say they're only just beginning to understand the tragedy.
"It's shocking to know it's so close to where I live," says 12-year-old Amy.
"Before I came [to school] here I didn't know about the Aberfan disaster."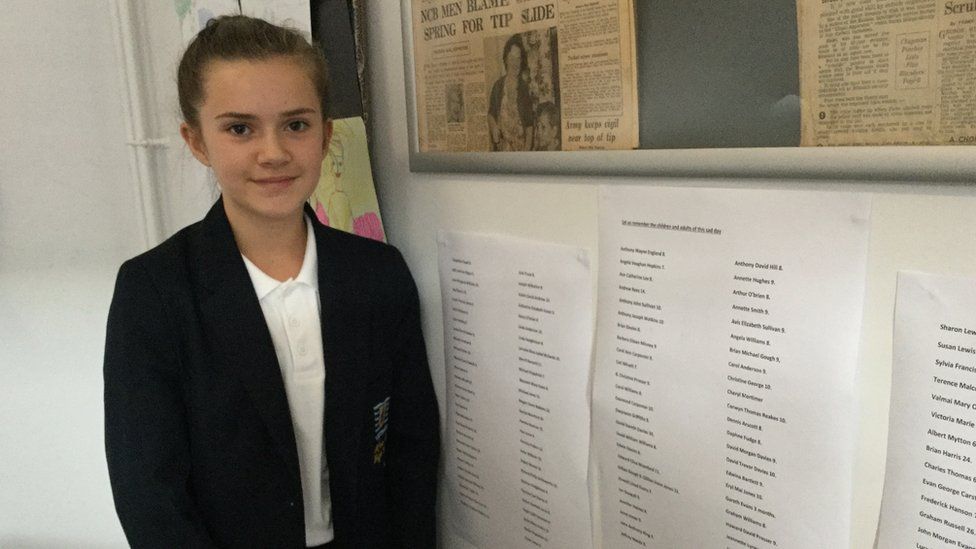 Her school, Afon Taf High School, is just a 20-minute walk from where the accident happened.
"My friend's grandma, her two daughters were in the school that day. One of her daughters died and one of them survived," she says.
"To lose your aunty or your uncle like that, it's just not nice. If you ask people about it, they all say they're devastated."
A one-minute silence is being held across Wales at 9.15am on Friday, exactly 50 years after the tragedy struck.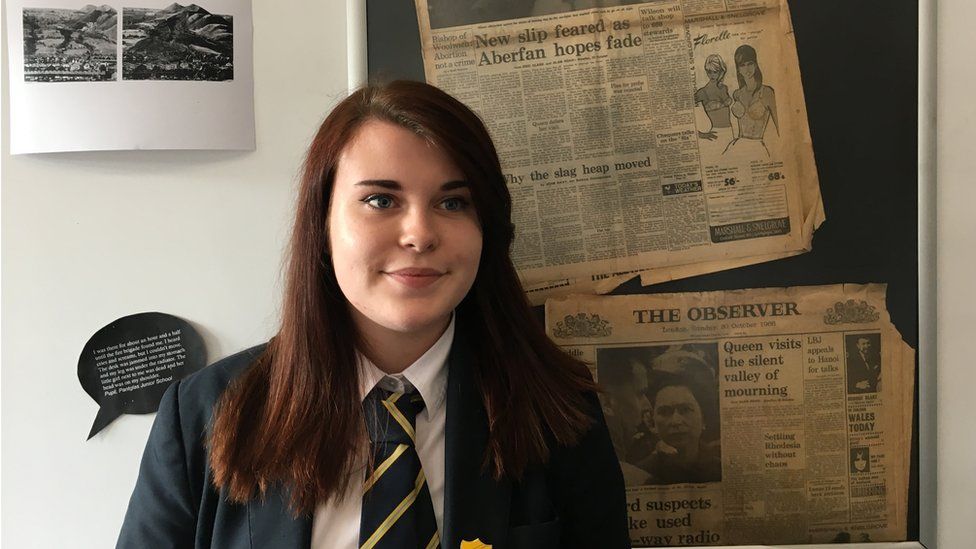 "We've been doing assemblies on it, just getting across to people what happened, and letting them know how big of a thing this is," Abby tells Newsbeat.
"It's very deep, and it's quite upsetting to listen to," she explains.
Pupils from Afon Taf High School are remembering those who died.
"There's 116 pupils in my year group and that's how many had lost their lives on that day," says Callum, who's 15.
"It does kind of hit you when you realise that.
"Today we are wearing name badges for all the children who have lost their lives. So there's obviously a name for each pupil."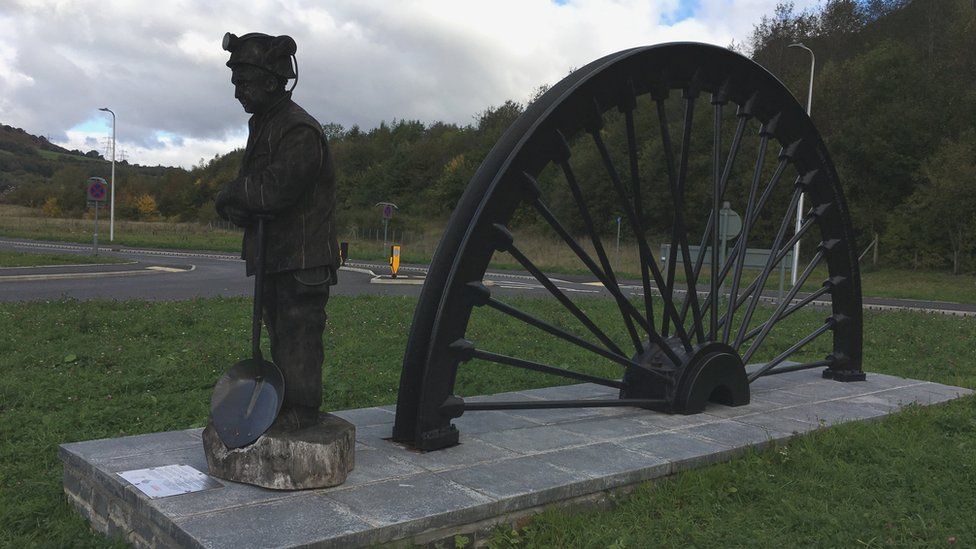 A memorial garden now stands on the site of the disaster, with stone walls marking out where the classrooms once were.
Afon Taf pupil Cari says visiting the memorial this week was upsetting.
"It made it 10 times more real," she explains.
"We've seen all the pictures, we've had all the assemblies, but actually going there, seeing where the school was, made it seem loads more real."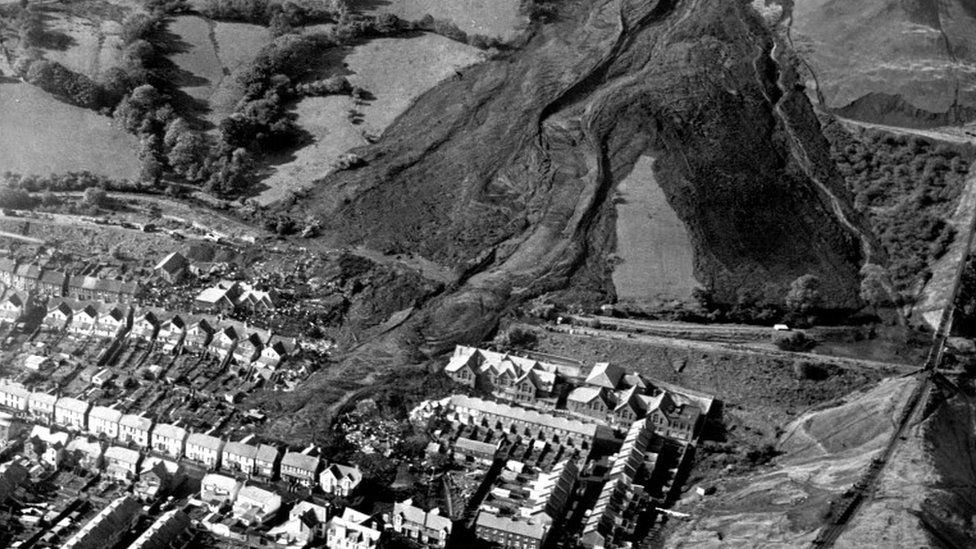 Find us on Instagram at BBCNewsbeat and follow us on Snapchat, search for bbc_newsbeat