Barack Obama's gift list reveals gem-covered sculptures and matching bikes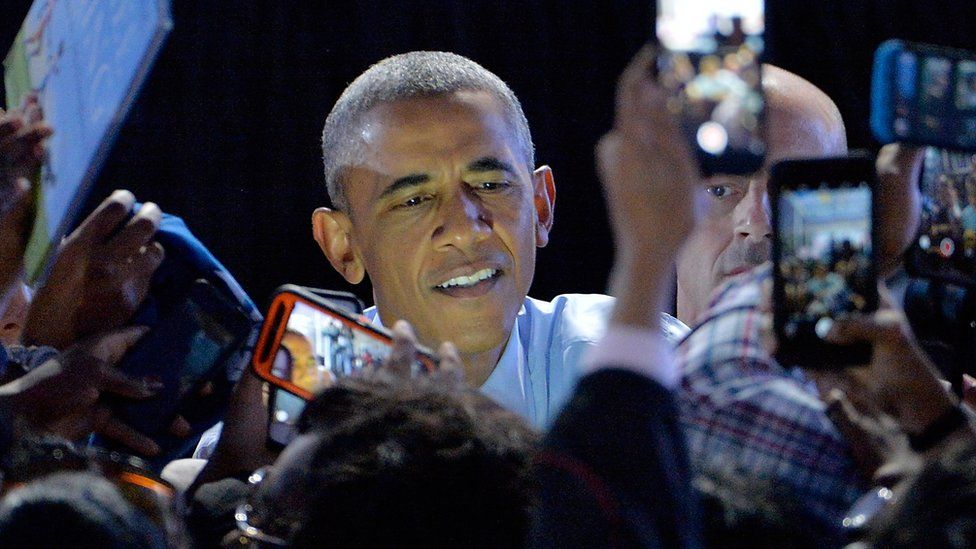 A sculpture of a horse covered in jewels and two gold-plated mechanical birds are some of the most elaborate gifts presented to the US president.
Barack Obama has published a list of gifts he received last year, including seven boxes of Cuban cigars.
He and first lady Michelle Obama also received matching Dutch bicycles.
Nearly all of the gifts were turned over to the government, as employees aren't allowed to keep items they receive in their official capacity.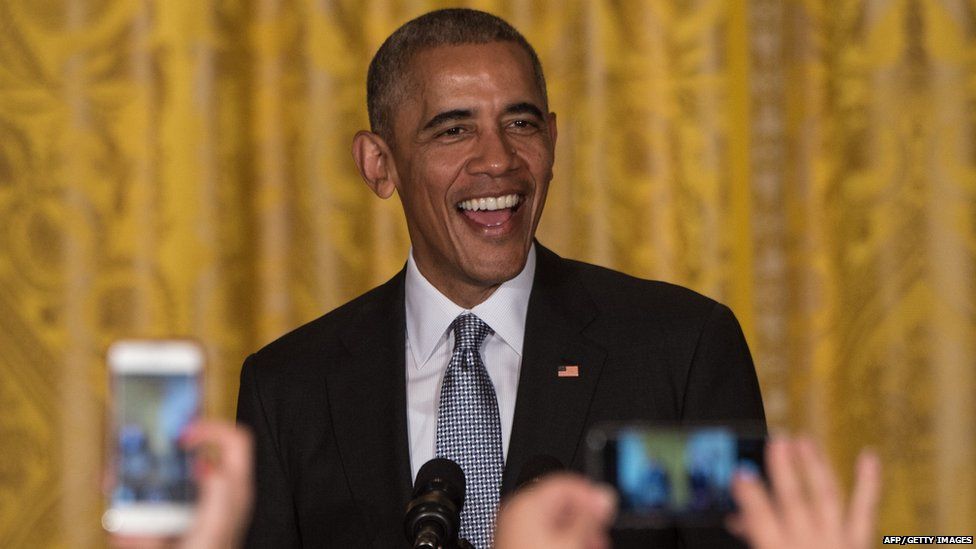 The horse sculpture presented to Barack Obama by Saudi King Salman in September 2015 was made from gold-plated sterling silver, diamonds, tsavorites, yellow sapphires, rubies and obsidian mounted on a rotating, piano-black lacquer base.
Its value, along with a chronometer, a set of golf clubs and a golf bag, was estimated at nearly $523,000 (£429,000).
It was by far the most expensive gift given last year, according to documents published by the US State Department.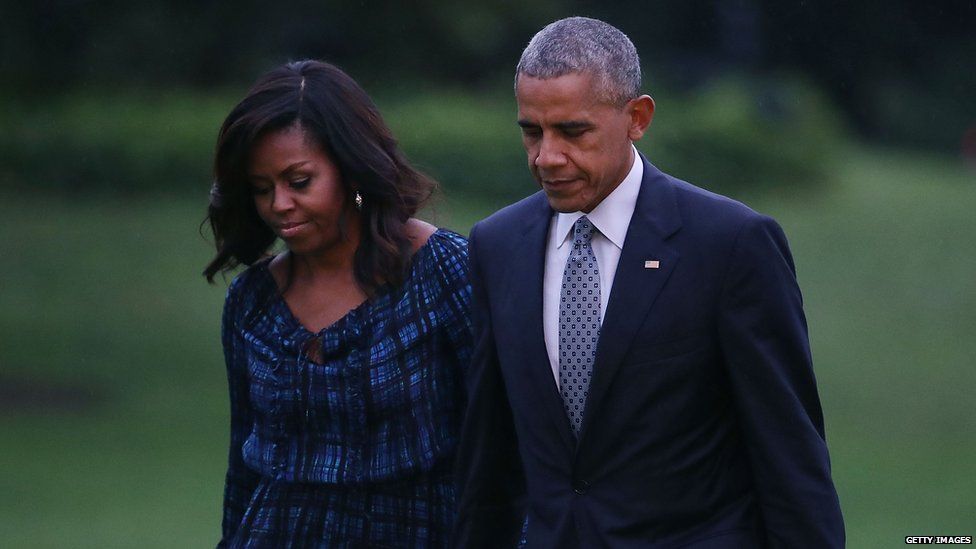 The emir of Qatar gave the Obamas two gold-plated bird clock mechanisms worth $110,000 (£90,000) each.
Each of the nine-inch chiffchaffs "tweets, turns, and flaps its wings once per hour".
Saudi Arabia also gave President Obama a sword with a hilt made of mother-of-pearl and gold in a ruby-encrusted gold and silver sheath, valued at $87,900 (£72,150).
The records show that in his role as prime minister, David Cameron gave Barack Obama a framed etching of Stonehenge. It was valued at $2,090 (£1,715).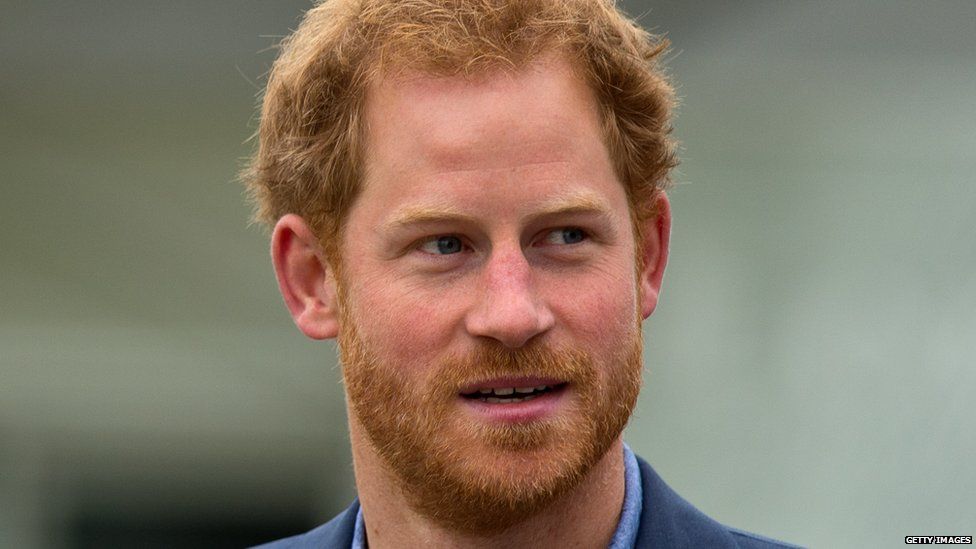 Meanwhile Prince Harry, recorded as Prince Henry of Wales in the report, gave a signed and framed photograph of himself to the Obamas.
Worth an estimated $450 (£370), it was handed over to the US National Archives and Records Administration.
Although the majority of gifts were handed over, employees can keep items if they pay the US government out of their own pocket an amount equal to the value of the present.
Wendy Sherman, the chief US negotiator for the Iran nuclear deal, kept two rugs given to her by Iranian officials, valued at $1,100 (£900) and $1,150 (£940).
The Cuban cigars were handed over to the Secret Service to dispose of. They had an estimated value of $4,100 (£3,360).
The bicycles, which were "made of black metal with a bell" were given by King Willem-Alexander of the Netherlands and are thought to be worth $2,575 (£2,110).
Find us on Instagram at BBCNewsbeat and follow us on Snapchat, search for bbc_newsbeat