The 22-year-old chess star boycotting Iran World Championships over hijab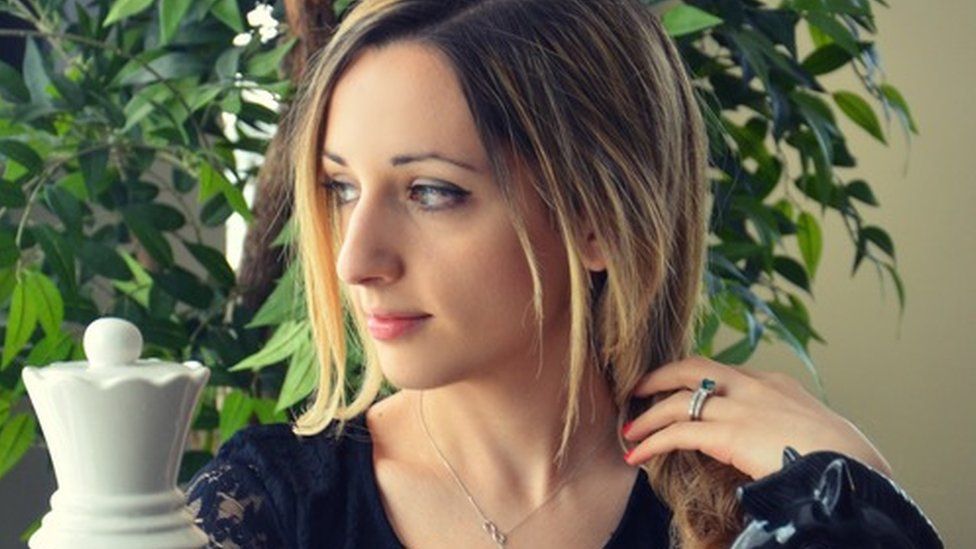 Nazi Paikidze-Barnes, a 22-year-old champion chess player, is boycotting next year's World Chess Championship competition in Iran.
"I think it's unacceptable to host a women's World Championship in a place where women do not have basic fundamental rights and are treated as second-class citizens," she says.
In Iran women are legally required to wear a hijab or headscarf.
Nazi says she will not wear the hijab and "support oppression".
She has started a petition, asking organisers to either change the location of the 2017 event or to make it optional for women to cover their heads.
FIDE, the world chess federation, says Iran "was the only country which made a proposal to host the event" and that no other member nations made any objections.
"There were no complaints from the players or officials and everybody respected the laws of the country, including the dress requirements," says FIDE's its official statement.
Not every player agrees with the boycott, with some saying it could be damaging to efforts to promote women's sport in Iran.
Mitra Hejazipour, a 23-year-old woman grandmaster (WGM) from Tehran, told the Guardian: "This is going to be the biggest sporting event women in Iran have ever seen; we haven't been able to host any world championship in other sporting fields for women in the past.
"It's not right to call for a boycott. These games are important for women in Iran; it's an opportunity for us to show our strength."
Since talking about her plans to boycott the event, Nazi has faced criticism claiming that she doesn't understand Islamic culture and Iranian society.
"I am not anti-Islam or any other religion. I stand for freedom of religion and choice," she says.
"I'm protesting FIDE's decision not because of Iran's religion or people, but for the government's laws that are restricting my rights as a woman."
British chess player Nigel Short has been tweeting in support of Nazi's campaign, describing "scandalous religious and sexual discrimination against women players in Iran".
Nazi was born in Russia and grew up in Georgia, where chess is a big part of many people's lives.
She now lives in Las Vegas and competes as a US player.
Two of the biggest names in women's chess, Humpy Koneru and Harika Dronavalli, are from India. They have spoken about their experiences playing chess in Iran.
I am not anti-Islam or any other religion. I stand for freedom of religion and choice
Nazi Paikidze-Barnes
Chess International Master
"For a few days it was a bit awkward to play with the headscarf, but slowly I got used to it. I feel we need to respect their culture and customs," Humpy told ChessBase India.
In the same article, Harika said: "Of course, it is not comfortable to play with headscarfs but for me most important is the World Championship so wherever it happens, it doesn't concern me much."
According to official travel advice from the UK government, visitors to Iran "should respect local traditions, customs, laws and religions at all times and be aware of your actions to ensure that they do not offend".
The UK government also say that British nationals "face greater risks" when it comes to safety and security in Iran.
Find us on Instagram at BBCNewsbeat and follow us on Snapchat, search for bbc_newsbeat