Why you should love indie games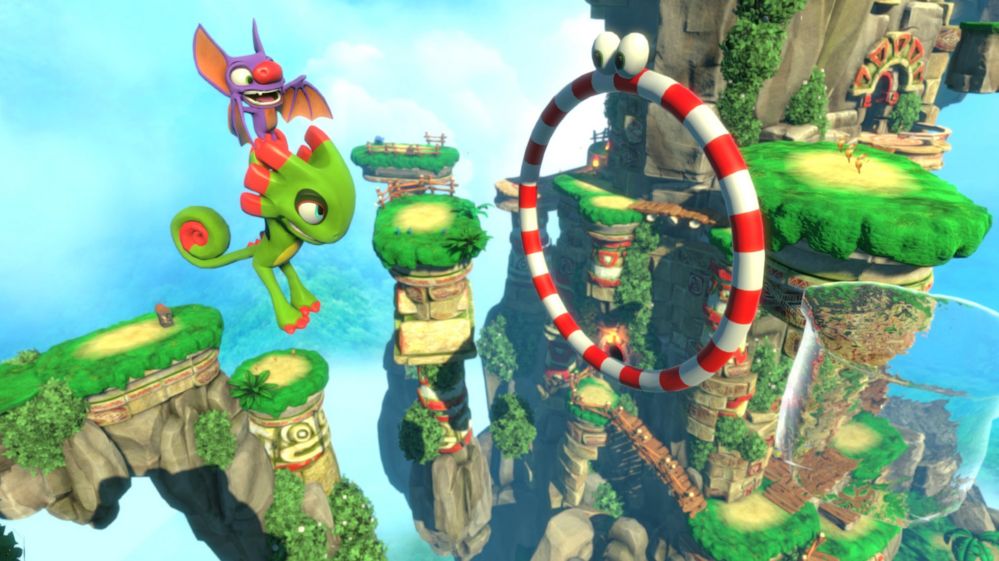 Independent games "take more risks and tell more personal stories," according to 23-year-old George Batchelor.
"In the indie scene, you get more interesting experiments," says the Bournemouth University graduate who is making his own game.
At EGX, blockbuster titles like Final Fantasy sit side by side with titles his.
He and developers like him say it's a good way to raise the profile of less mainstream games.
George's visually striking game is called Far From Noise.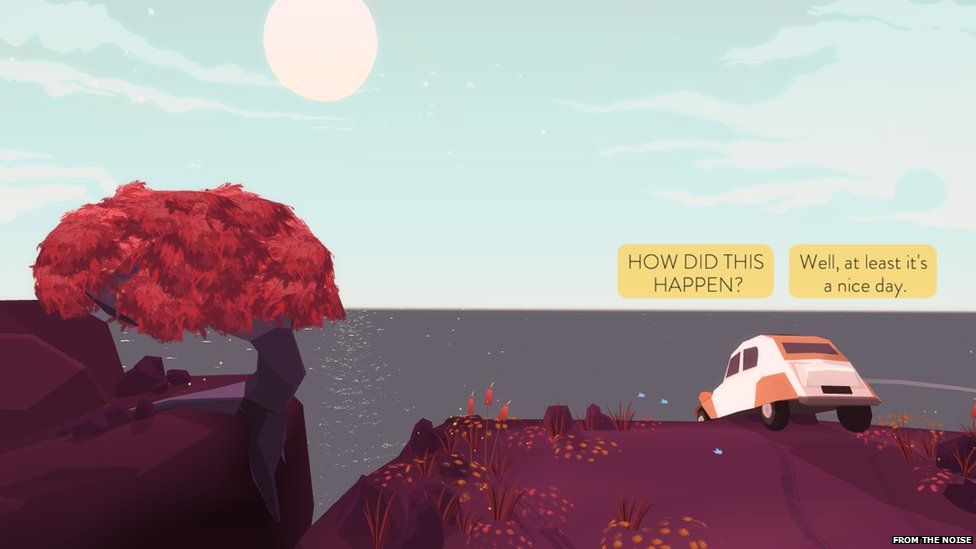 You can only use dialogue to try to save the woman.
A traditional first-person shooter this is not.
"As soon as you've got a big game and a big company, you can't really do anything daring or pursue interesting ideas," says George.
"You fall into similar genres because they're seen as safe."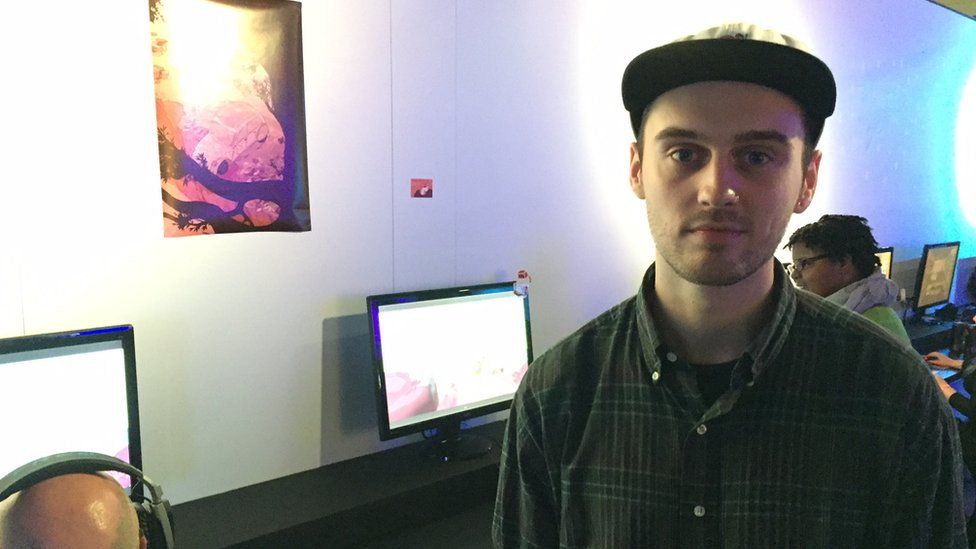 Independent productions push the boundaries of what games can be and that's why he thinks they're so important.
Around the corner from George, Andy and Mark from Playtonic Games are busy watching a queue of people waiting eagerly to try out their title Yooka-Leylee.
The colourful, three-dimensional platformer is a throwback to games like Spyro and Banjo Kazooe that were once so popular.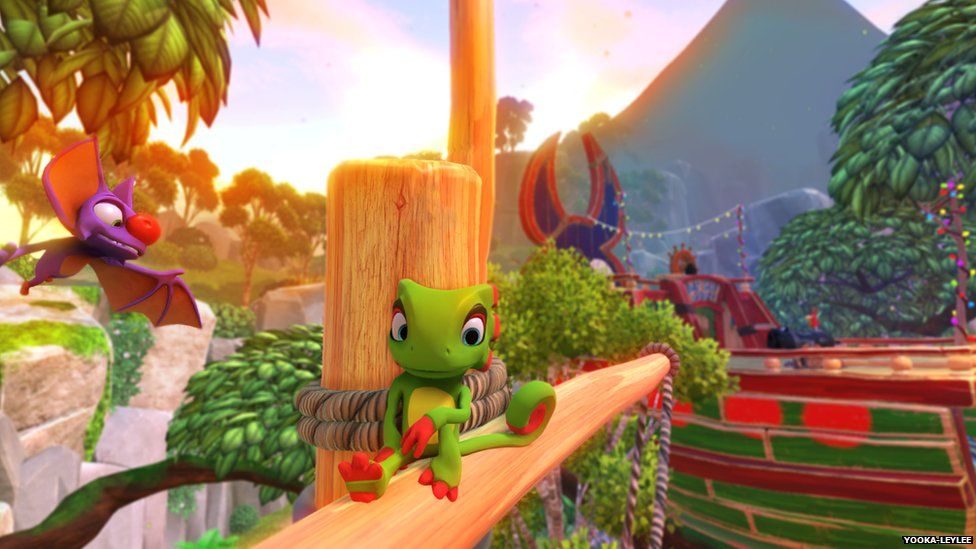 Andy Robinson is the game's writer - a role he modestly explains as "just putting the puns in and changing the full stops".
He says that independent games makers "explore new genres, new ideas and new visual or audio styles".
"They can try and bring back old ideas and modernise them like we are with our game."
"They can also take risks that bigger companies can't," he says.
Character art director Steve Mayles adds: "It's all about diversity which is great for the games industry.
"There's nothing more diverse than the indie games scene, it's not just sequel after sequel."
But they all agree that sharing a platform with big blockbuster titles like Call of Duty, FIFA and Final Fantasy is a good way to let people know about their releases.
Those major titles are the main reason the games industry is worth £4bn to the UK economy.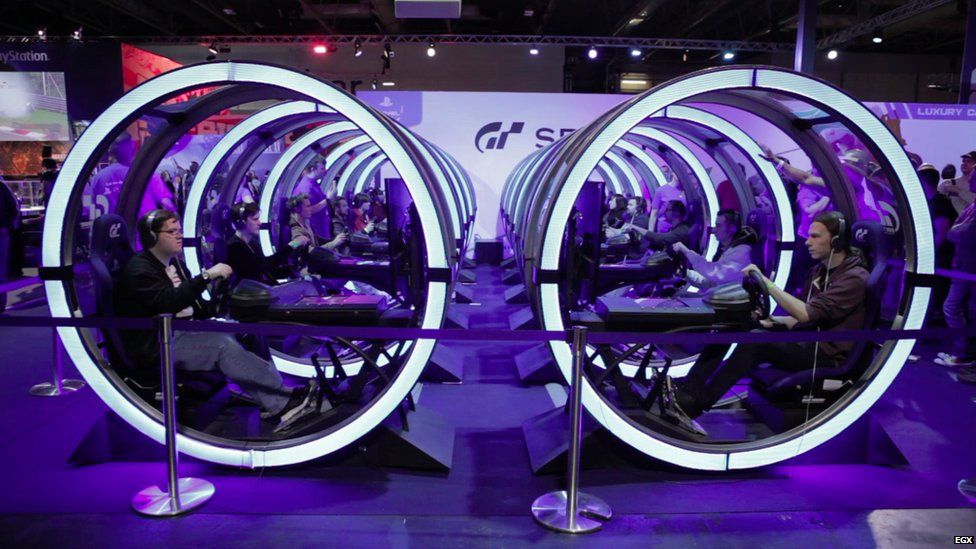 James Brown from Boneloaf games feels the same.
Their game Gang Beasts has built up a cult following online because of events like this.
It's tough to describe what it's like to play.
But James has a go. "It's like Jelly Babies fighting."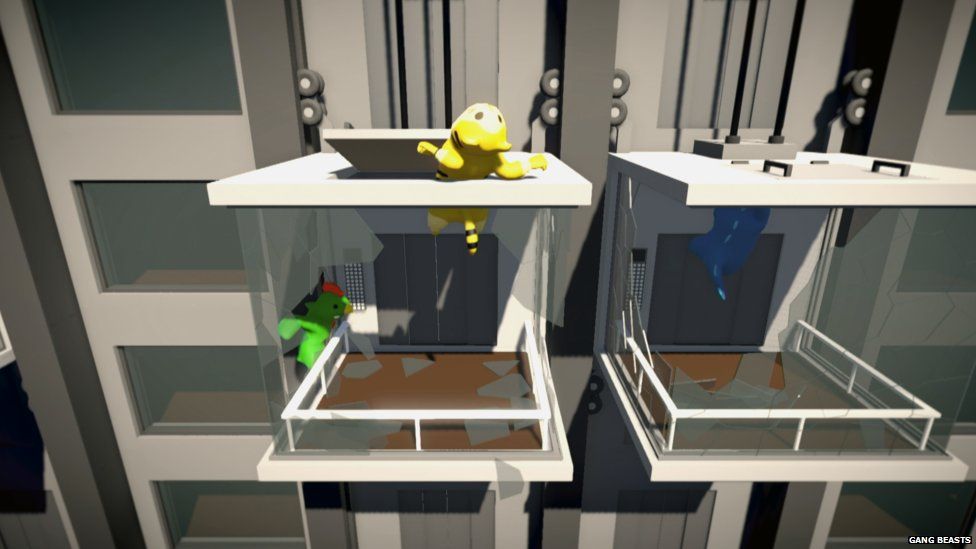 He says that events like EGX are "great for independents generally".
"People come for the Triple A games but people are open to seeing what other games are around.
"If it was just indie games here we would have less of an audience."
Find us on Instagram at BBCNewsbeat and follow us on Snapchat, search for bbc_newsbeat