Did the Brownlee brothers break the rules?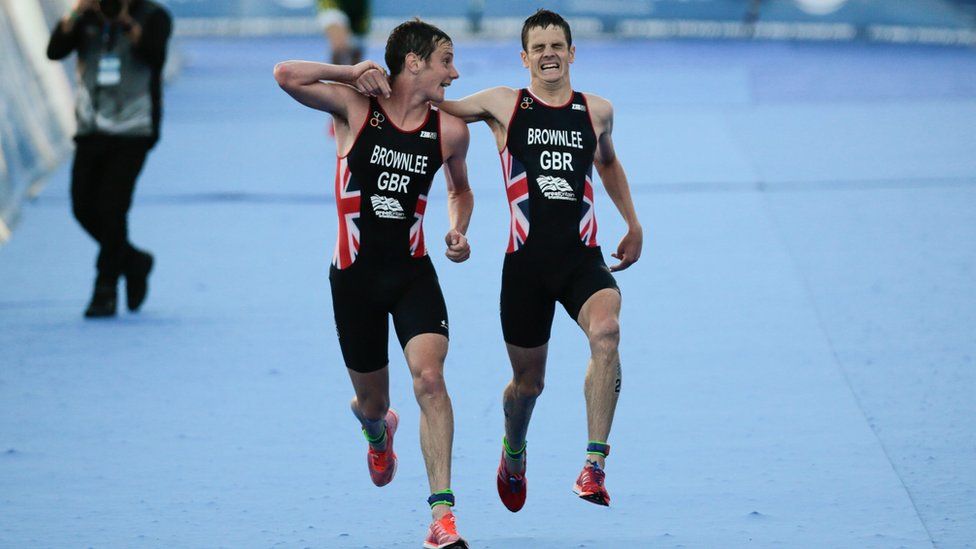 As inspirational videos go, this one is up there with the best: Alistair Brownlee helping Jonathan Brownlee to the finish at the Triathlon World Series in Mexico.
The 26-year-old's legs left him with 700m still to run, but his big brother was on hand to pick him up and physically push him over the line.
Jonny, who won silver at the Rio Olympics, is now recovering in hospital. But the show of sibling love meant he came second, and Alistair third, in the final race of the season.
There have been questions about whether what the pair did was legal. So where exactly do the rules stand on giving a helping hand?
Dewi Winkle, a triathlon coach from the Brownlee's native Yorkshire, explains to Newsbeat that it's all about not getting any "outside assistance".
It turned out to be a crucial race for the sport's overall standings, meaning Jonny Brownlee finished the World Series as runner up, sandwiched in between two Spaniards.
The Spanish Triathlon Federation was unsurprisingly not impressed, and appealed for him to be disqualified.
But their appeal was rejected because the International Triathlon Union ruled that "athletes can get help from other athletes".
And Dewi Winkle, who runs the 3xTri Club in East Yorkshire, says this is something that happens all the time.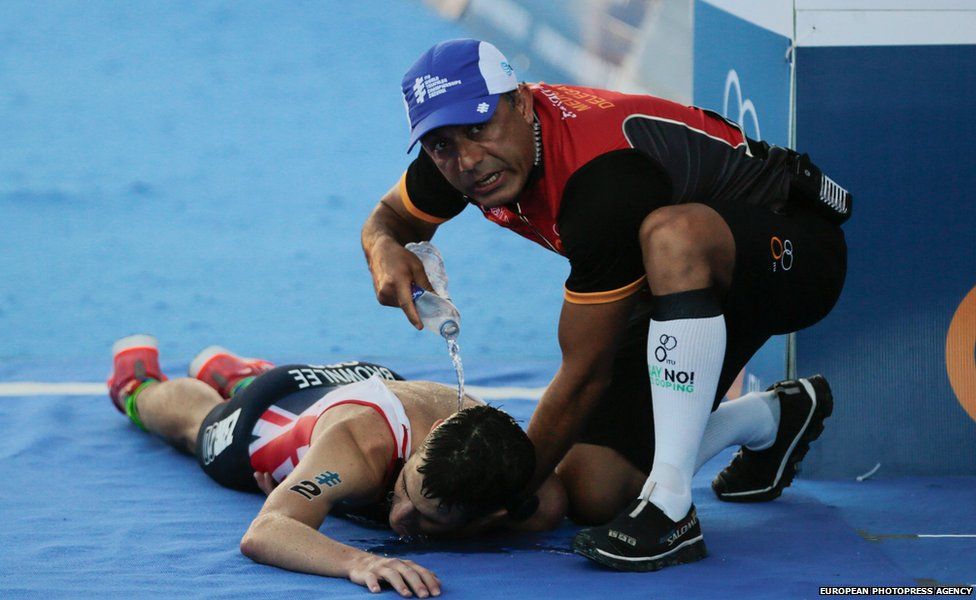 "Often you'll see people coming out of a swim and they'll help each other with a wetsuit with the zips, or they'll share drinks and gels.
"During the Olympics there were three members of a nation racing, and often they have someone who's known as a 'domestique'.
"They lead and try to help the other two during the swim by pushing on, or they might try and do the same on the bikes.
"So that's just classified as race tactics, not outside assistance. As far as I'm concerned what we saw today is no different."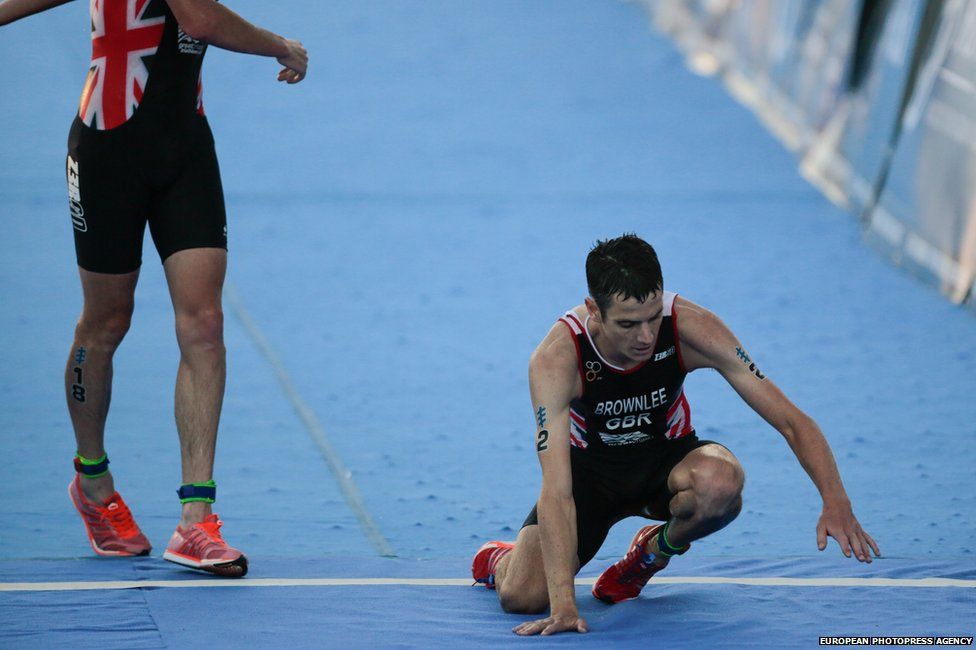 "Some people might see it as taking it to the next level, physically pushing or helping someone else over the line," Dewi explains, "but I don't see it like that,"
"It's just a brother helping a brother."
The video has had lots of attention online, and Dewi thinks this can only be a good thing for the sport.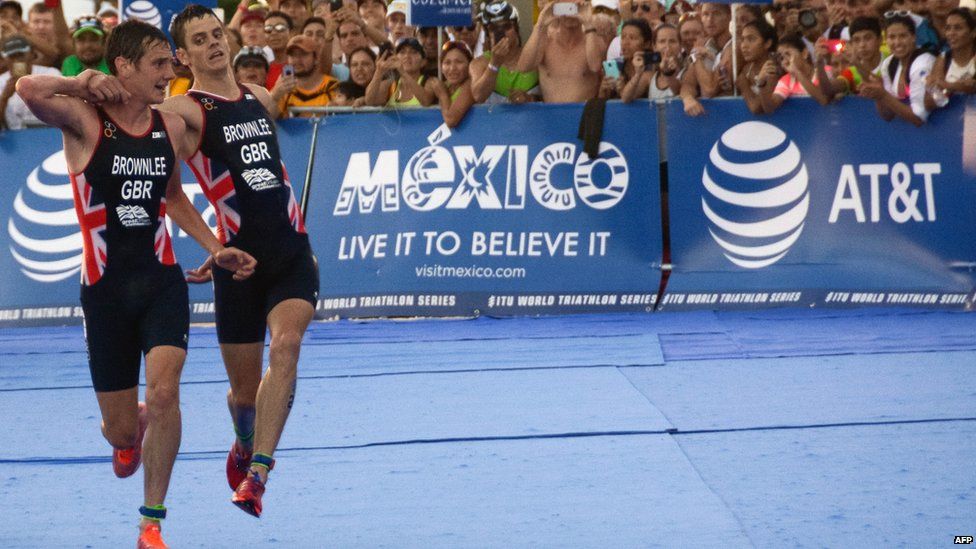 "It's amazing to see that when you have an athlete in difficulty and obviously struggling in the heat, that someone else is going to step in," Dewi says.
"One athlete, if they're prepared to help you, is probably giving up the chance to do as well as they might do if they weren't to help.
"There are very few athletes who are prepared to do that.
"You've got high performing top end athletes here who dedicate their lives to being as good as they can, and I think that was shown by Jonathan in just how far he was prepared to push himself.
"So these are guys are pushing themselves to the absolute limit, and occasionally they go that little bit too far. So if there's someone there to help, that's fantastic - especially if it's your brother alongside you."
Find us on Instagram at BBCNewsbeat and follow us on Snapchat, search for bbc_newsbeat