Solange Knowles hits back over 'racist' abuse at gig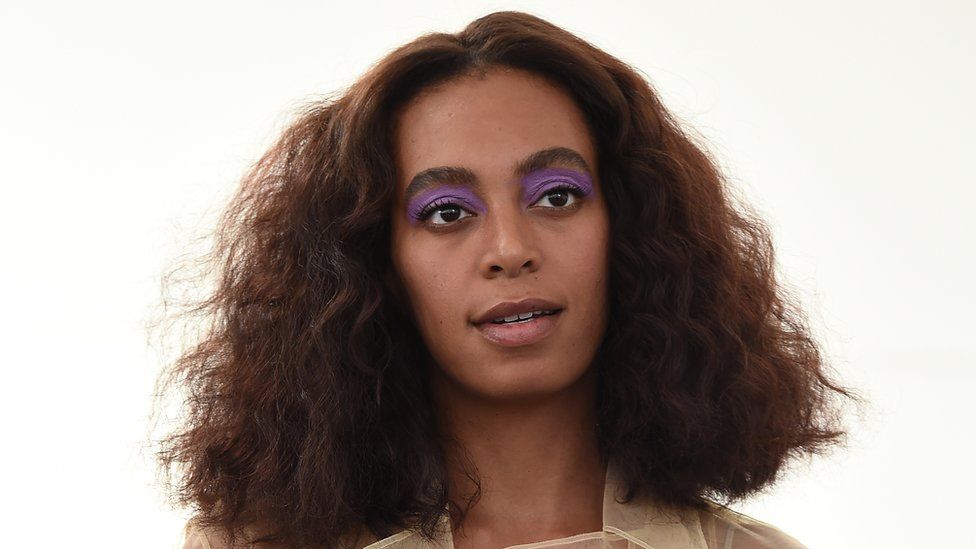 Solange Knowles has published a blog post in response to the hate she says she received at a concert she was at with her son.
In it Beyonce's sister explains how she had wanted the Kraftwerk gig in New Orleans to be a "family Friday night".
Solange claims she was singled out before the end of the first song by a group of four white women who yelled at her to "sit down".
She says they then threw half-eaten limes at them.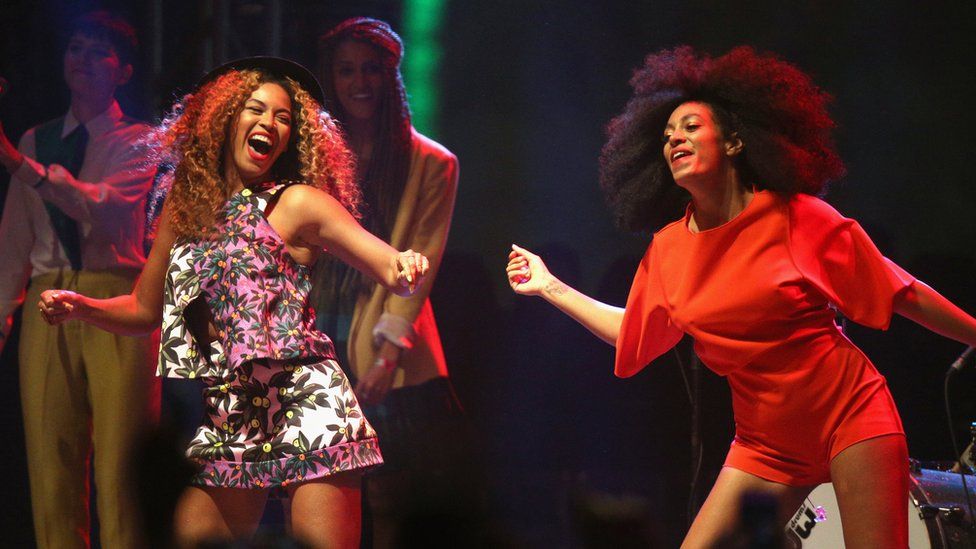 The singer claims there were plenty of people standing and dancing too but believes she was singled out for being black.
Soon after the concert the 30-year-old took to Twitter to share her experience.
Her tweets prompted discussions over whether race was really the motivation for the abuse.
Solange responded to the messages by explaining that it was much deeper than just "being asked to sit down at a concert".
In the blog she used her experience at the concert, as well as anecdotes taken from others, to describe feelings of isolation as a person of colour in "predominately white spaces".
She said her husband Ferguson asked the women if they'd thrown rubbish at his wife.
One woman replied: "I just want to make it clear, I wasn't the one who yelled those horrible, nasty things at you."
Solange wrote: "This led me to believe they were saying things way worse than what I heard, but I'm not surprised at that part one bit.
"I never called these woman racists, "she added, "but people continually put those words in your mouth. What I did indeed say is 'This is why many black people are uncomfortable being in predominately white spaces' and I still stand true to that."
Since publishing the post many Twitter users, including some big names, have shared Solange's story in solidarity.
Find us on Instagram at BBCNewsbeat and follow us on Snapchat, search for bbc_newsbeat