New polymer £5 note is out today - here's where you're likely to see it first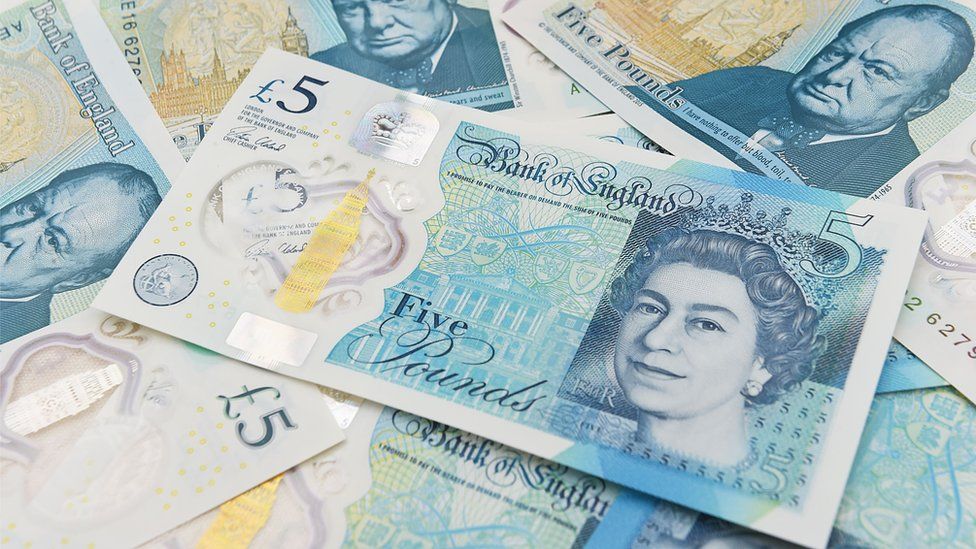 The Bank of England is releasing 440 million new £5 notes and, for the first time, they'll be made of polymer.
The new, plastic material is said to be cleaner and more resilient to being crumpled and spilled on.
There is a new portrait on the back featuring Winston Churchill, who was prime minister during World War Two.
But while millions of notes are now going into circulation, it will take some time for them to reach everyone's wallets.
We asked Chief Cashier of the Bank of England Victoria Cleland how you can be among the first to get your hands on one.
It's her signature you see on newly produced notes, including this polymer fiver.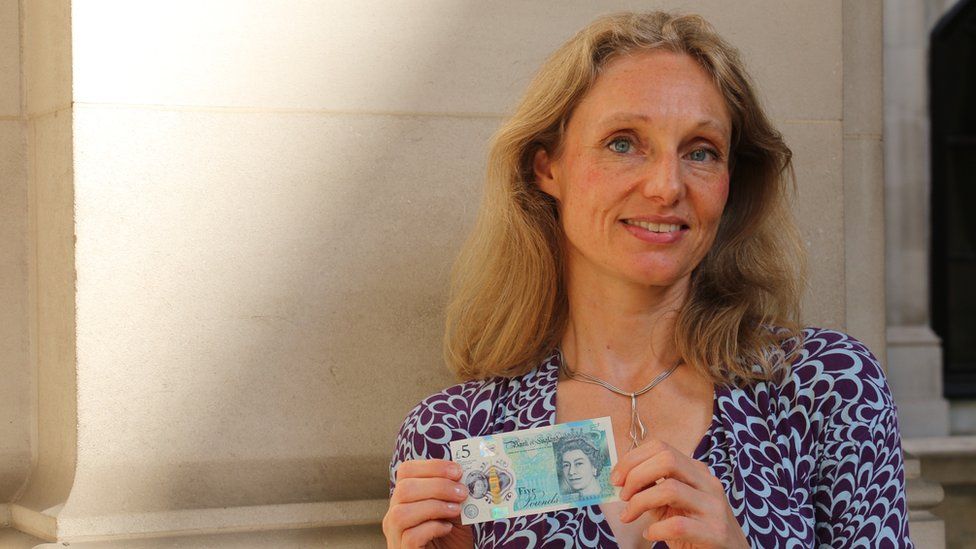 Find out how the design of the new fiver will help people with a visual impairment.
"The Bank of England's main role is making sure we've got enough of the notes and then working with the wholesale cash industry to make sure they spread the notes around the country," explains Ms Cleland.
"We've been working out how many notes we need - 440 million - and then the commercial players, for example the Post Office, have been thinking how many notes they want in their branches and the banks are thinking about their branches, customers and retailers."
So where are you most likely to find them?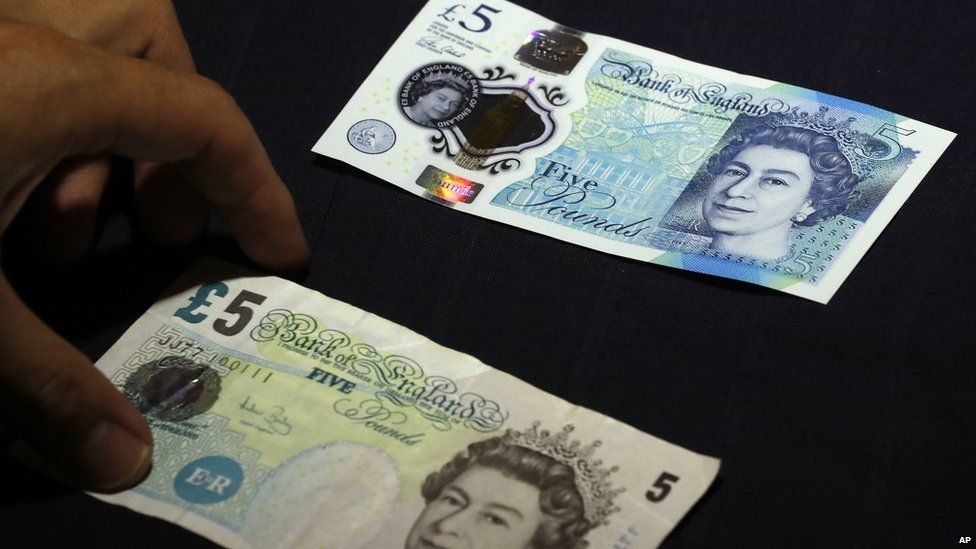 Although some notes are kept in the Bank of England in London, ahead of release the new fivers are actually stored in a variety of locations.
Initially, says Ms Cleland, you're more likely to get a note earlier if you're close to these wholesale cash centres, which are typically "near bigger cities and conurbations".
From there, the fivers will start to make their way around the country.
I wouldn't encourage everyone to go to a bank on 13 September as not all the banks are going to have them
Victoria Cleland
Chief Cashier, Bank of England
"They have got a bit of a journey but within a couple of weeks most people should be getting hold of them in banks, retailers, ATMs," she says.
Wherever you are, there is an element of "luck".
And it's probably not worth spending your lunch break queuing up at your local bank, just to get one of the fivers.
"I wouldn't encourage everyone to go to a bank on 13 September as not all the banks are going to have them," says Ms Cleland.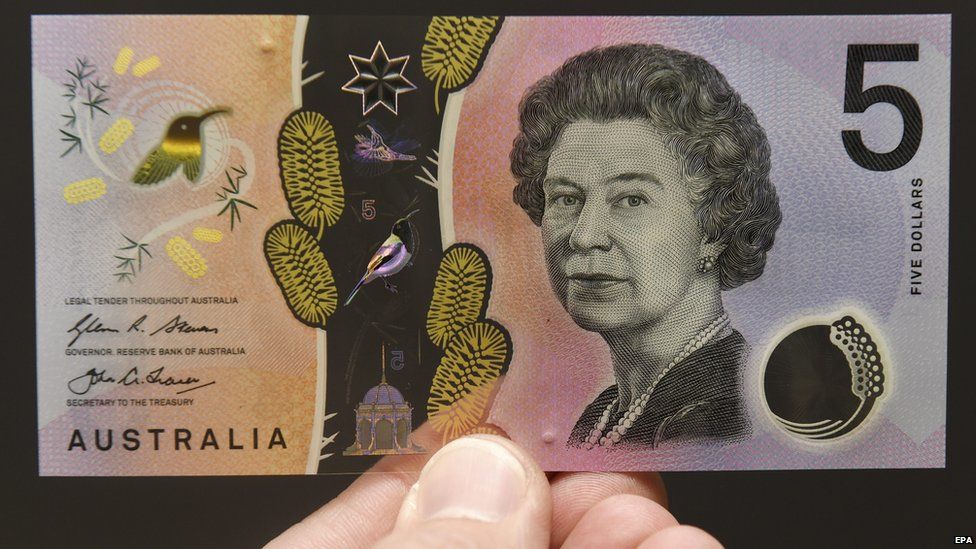 Desperate to get a feel of the Bank of England polymer note but can't find one? Then a trip abroad could be in order.
Australian polymer banknotes have been circulated widely for 20 years.
And although this is the first time this kind of note has been circulated by the Bank of England, other parts of the UK have already been using the material.
In March 2015 in Scotland, Clydesdale Bank issued two million £5 polymer banknotes to commemorate the 125th anniversary of the opening of the Forth Bridge.
Find us on Instagram at BBCNewsbeat and follow us on Snapchat, search for bbc_newsbeat