Great British Bake Off: What is dampfnudel and why is everyone obsessed?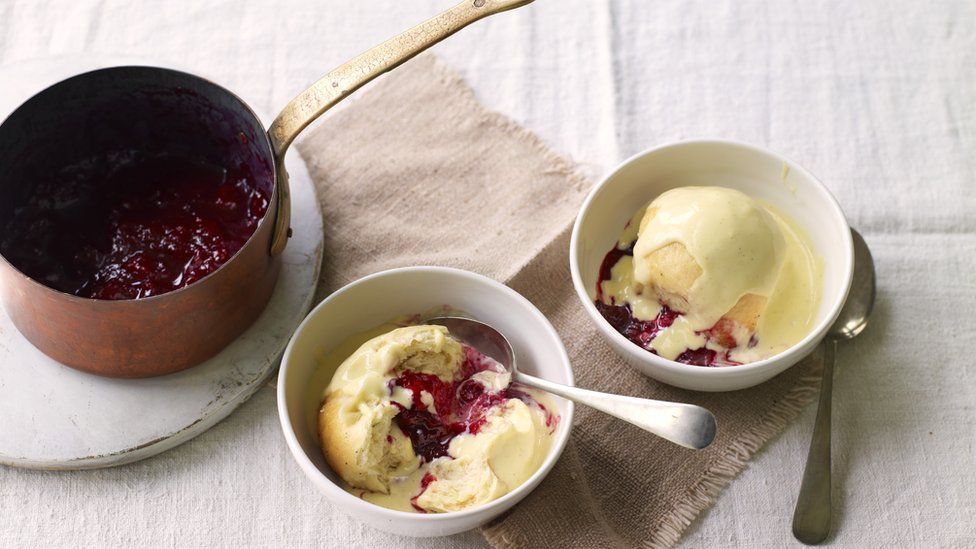 Picture: BBC Food
Contestants on The Great British Bake Off were given a steamy challenge this week - to make dampfnudel.
What's one of those, you might ask?
It's a sweet German bread and GBBO judge Paul Hollywood assigned it as a technical challenge for "bread week".
Viewers loved it and it was soon trending on Twitter.
While Britain may have found its new obsession, dampfnudels have been a pretty big deal in Germany since the 1600s.
They are steam-fried dumplings and they played a big role during the Thirty Years' War, a time where food was scarce.
As legend has it, during the war, a hungry Swedish army arrived in Freckenfeld, a small town in Germany.
The army had threatened to murder everyone there and destroy the town, however, they agree to leave in peace if they were fed.
That was the moment town baker, Johanes Muck, rose to the occasion and along with his wife and apprentice, made 1,286 dampfnudels.
To honour his heroic efforts, Johanes' grandson, built a gate known as Dampfnudeltor, made with 1,286 little stone bumps.
The people of Freckenfeld still celebrate the origins of the dumpling and the heroic baker 400 years on with an annual festival.
The Dampfnudeltor is even featured in the town's coat of arms.
And if that isn't enough not only is there a song about them, but a film too - the Dampfnudel Blues!
Find us on Instagram at BBCNewsbeat and follow us on Snapchat, search for bbc_newsbeat