Bella Hadid says living with Lyme disease 'makes modelling a struggle'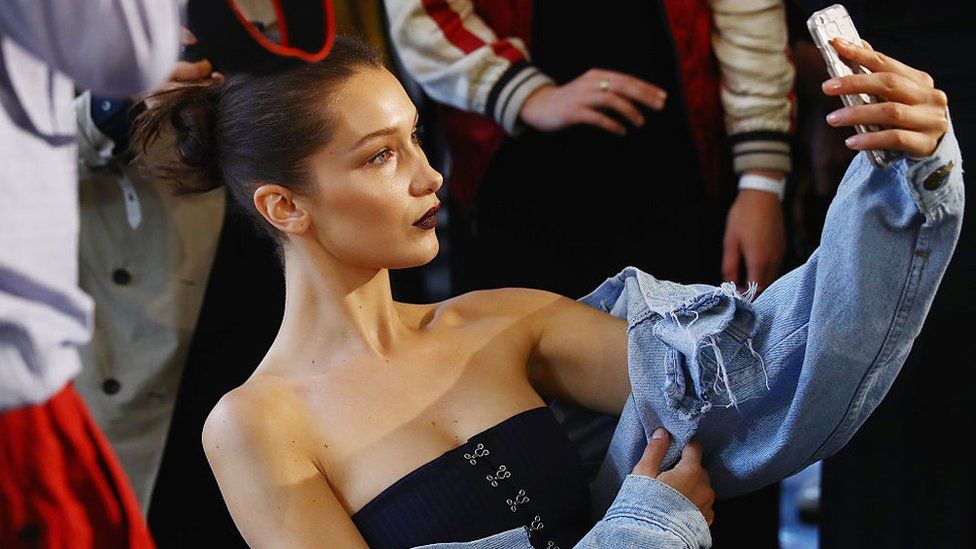 American model Bella Hadid has been talking about working while suffering from the effects of Lyme disease.
The 19-year-old won GQ's model of the year award at the Tate Modern in London on Tuesday night.
She said it was one of her "wow moments" of the last year and was "so crazy".
But she says work can be a challenge because she's often exhausted and she needs to take regular medication to deal with Lyme's.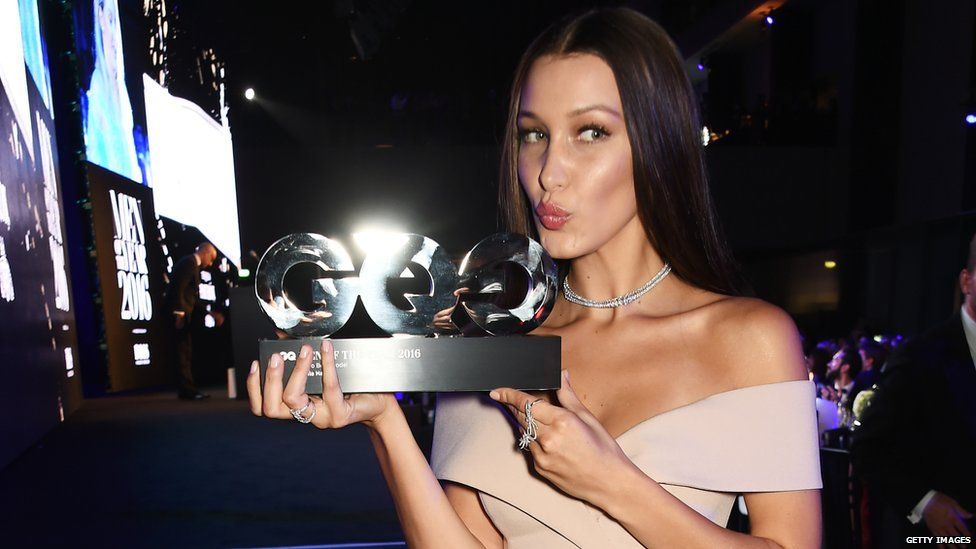 "Even today I was struggling to get up and get here, even though I'm so excited it's still that little bit of a struggle," she's told Newsbeat.
Bella brought her mum Yolanda with her to the GQ Awards, who also suffers from the disease.
Yolanda says she's determined to find a cure for Lyme disease "not only for my own children but for the rest of the millions of people who suffer".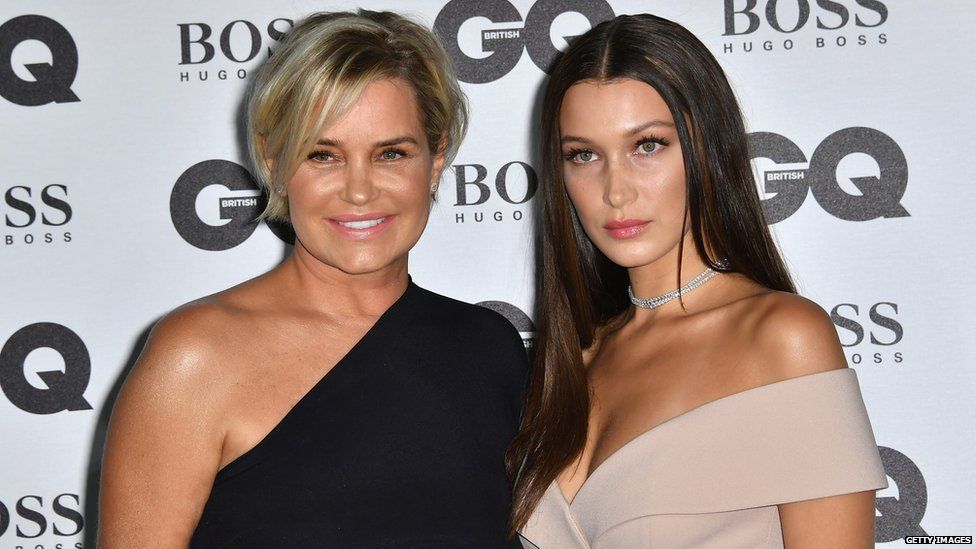 "We're not the only ones - there's millions of others that suffer from the same disease and we're in it to win it, so we keep going."
Bella had once hoped to compete at the Rio Olympics
She was a keen horse rider but the diagnosis of her illness put an end to her competitive riding.
Bella's younger brother Anwar also suffers from Lyme disease. He was diagnosed in 2012, at the same time as Yolanda and Bella.
But their older sister Gigi Hadid, who's also a model, doesn't have the illness.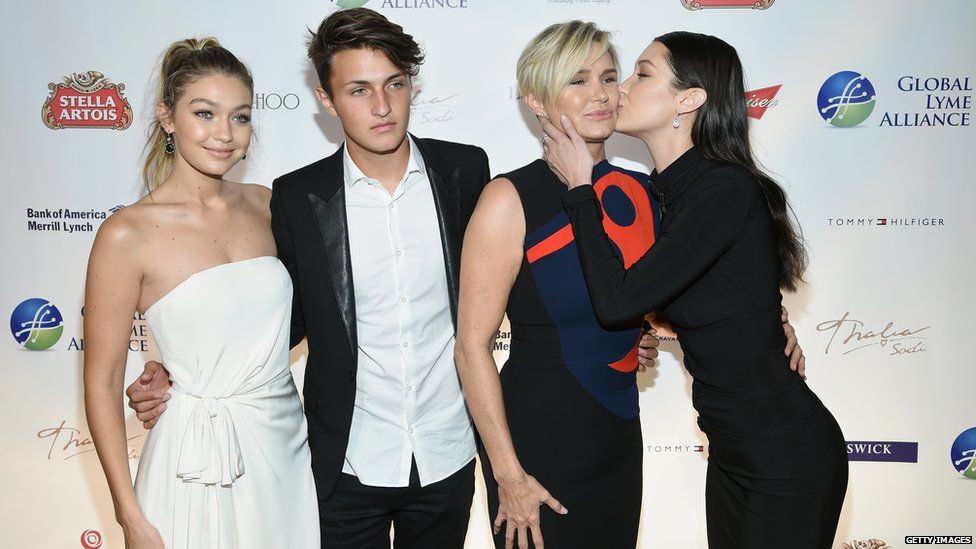 Lyme disease doesn't stop Bella from staying positive
The California model says she's "just got to keep moving and keep living life. You can't just step back".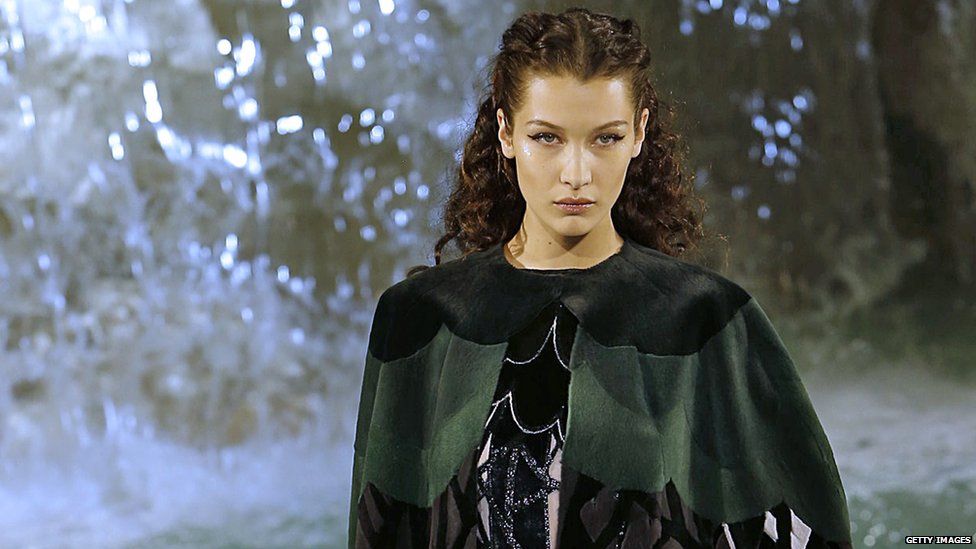 She has this advice to other sufferers.
"Keep going," she says. "I'm here winning model of the year which is so crazy, but I wouldn't have been able to do it unless my mum and people around the world pushed me, and said it is OK.
"You know, there's people with other diseases too, it's not only Lyme's. But everybody has to keep moving forward and stay confident - you'll get there."
You can catch Lyme disease from infected ticks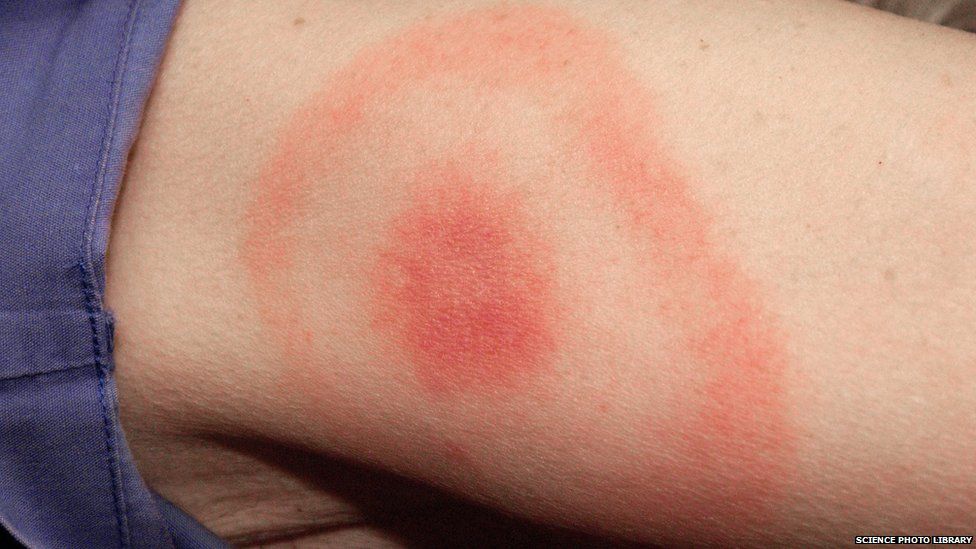 Ticks wait in long grass for you to brush past and then attach themselves to your skin.
The NHS says if it's caught quickly it can be treated with antibiotics, but left longer it can cause debilitating neurological problems.
Signs include flu-like symptoms, a rash around the bite and headaches.
Other famous people who suffer with Lyme disease include Avril Lavigne, Ashley Olsen, Neneh Cherry, Richard Gere and Jamie-Lynn Sigler.
Find us on Instagram at BBCNewsbeat and follow us on Snapchat, search for bbc_newsbeat