An addict claims the legal high ban 'makes them more dangerous'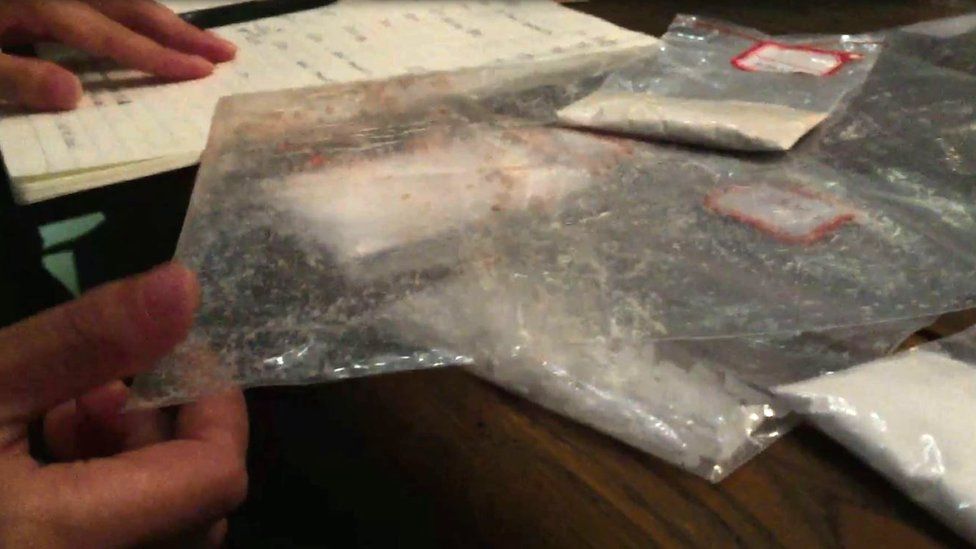 In May, a ban on manufacturing and selling so-called legal highs came into force in the UK. But it seems there's still a market for the drugs.
A BBC investigation's found numerous suppliers of legal highs in China, which specifically target the UK.
Many offered to send an undercover reporter substances like synthetic cannabis, disguised as other products.
Sam, which isn't his real name, is a 19-year-old addict from Lincoln and says the drugs are really easy to get.
"It's still very visible but it's just gone underground now," he says.
"It's still endemic I suppose. Obviously you can't buy it in the shops, but there's still plenty of people who sell it here."
BBC File on 4 got in touch with a number of companies, which all sent videos and pictures of the substances and how they make them.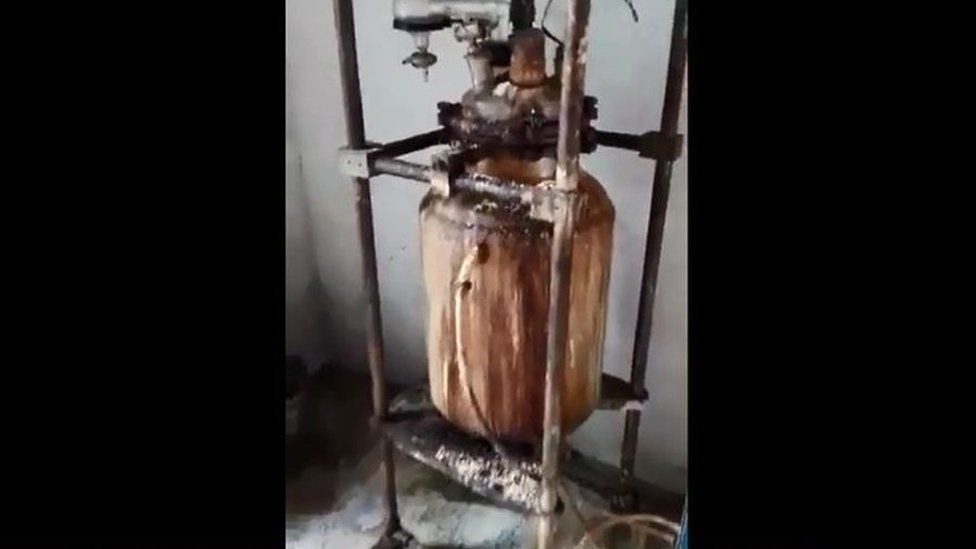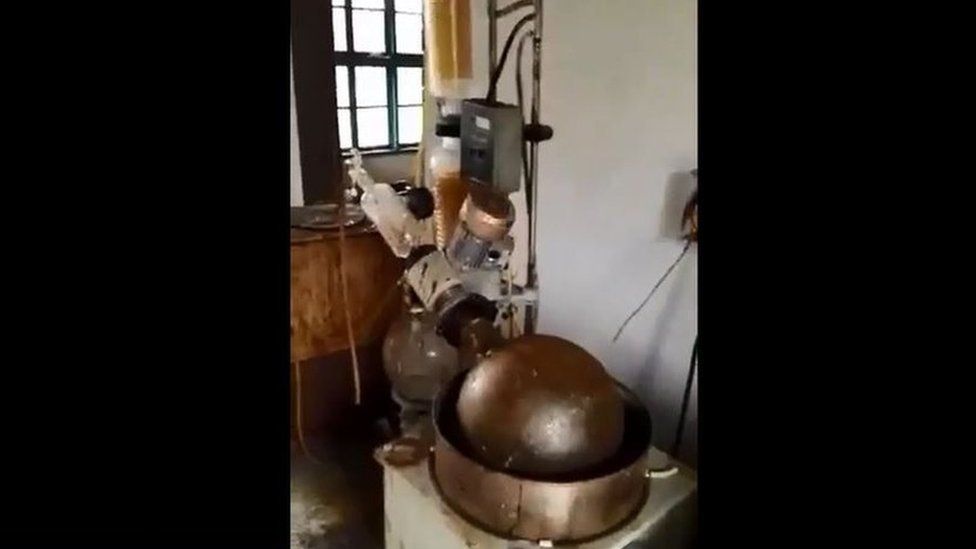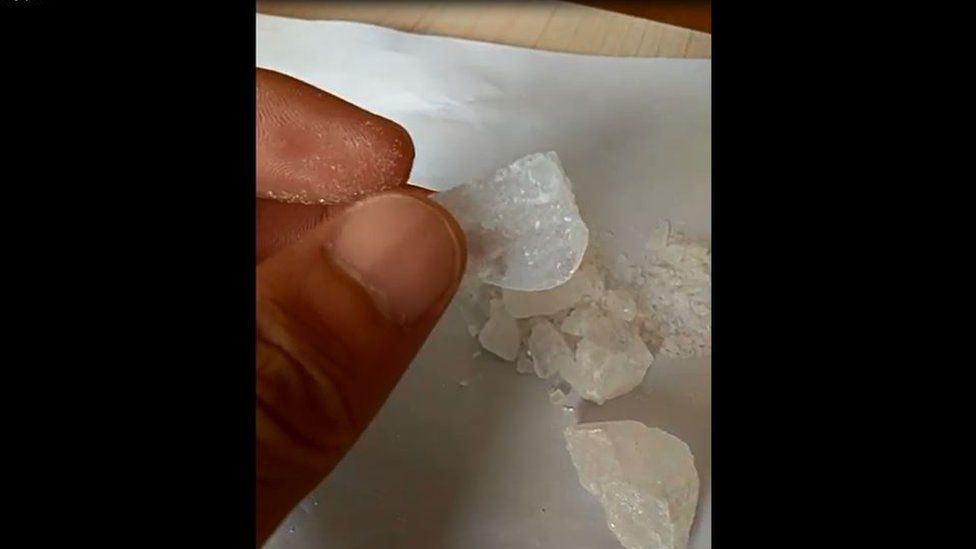 One invited them over though, where they offered to deliver strong versions of the drug disguised as other products.
The Psychoactive Substances Act means any drugs which affect your mind are illegal, with some exceptions like medicines, alcohol and caffeine.
Sam first tried legal highs in 2011, and is now addicted to Black Mamba and Spice, which are both a type of synthetic cannabis.
"I just got into it and then it turned into addiction," he says.
"I'd just get depressed and then get smashed to block it out."
Sam thinks since the ban has come in, things have been made worse because the drug is just as available, with varying levels of quality.
"People aren't doing it as much as they were, but it's more of a nucleus of people that are doing it.
"It is visible on the streets definitely, but it's just not as visible. It's still there."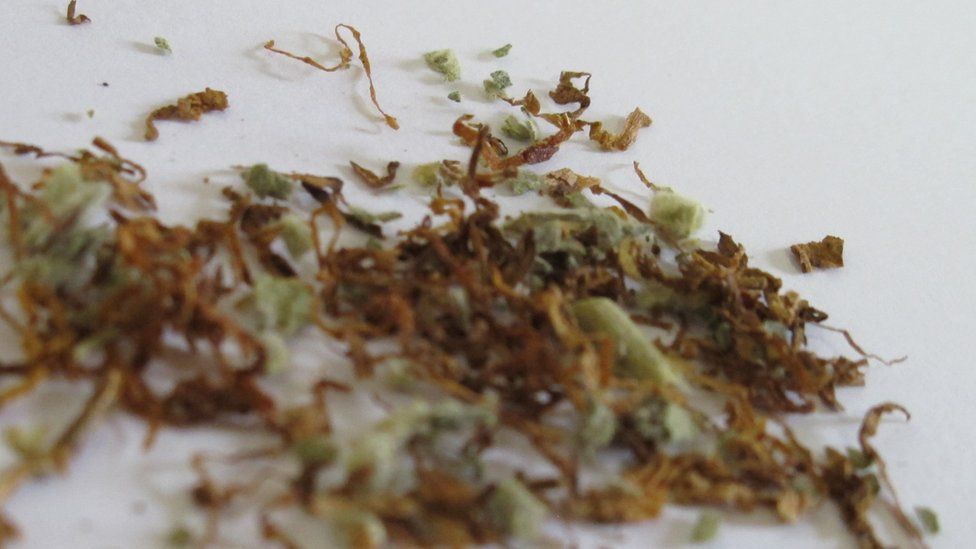 Last year the Chinese government banned 116 substances which make up the ingredients used in legal highs.
But there are still hundreds more on the market, making their way to the UK.
The Radio 4 reporter bought two samples of synthetic cannabis costing £150, with a street value of more than £4,000 in the UK.
Both packets arrived without any problems, with one disguised as a water filter.
Sam regularly orders his online.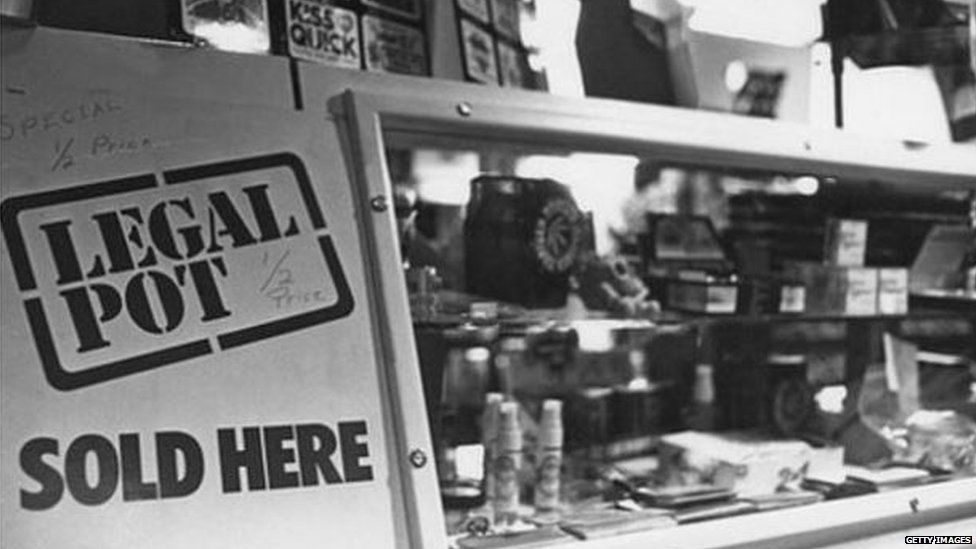 "Obviously it's illegal now so people aren't going to want to step forward and say, 'I've got like this addiction problem,'" says Sam.
The UK government has seized 44 shipments of legal highs since May and says the law sends a clear message.
"This government will take whatever action necessary to keep our families and communities safe," it said in a statement.
"These drugs are not legal, they are not safe and we will not allow them to be sold in this country."
You can listen to more on this on File on 4, on Tuesday evening at 8pm on BBC Radio 4.
Find us on Instagram at BBCNewsbeat and follow us on Snapchat, search for bbc_newsbeat