'Beautiful' Syria, could it be your next tourist destination?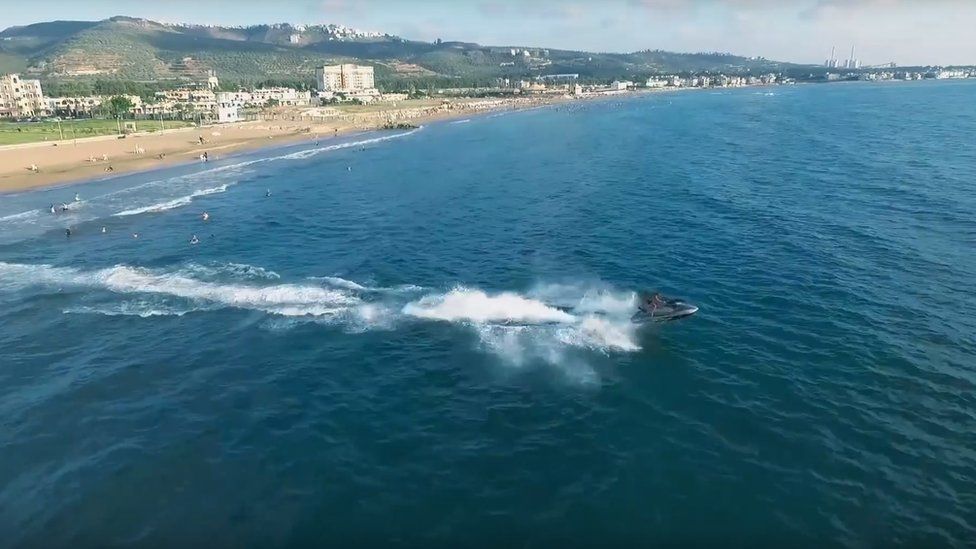 Summer may almost be over but it's never too early to begin planning your next getaway.
Although for most of us Syria would not be the top our list.
But despite the civil war which has ravaged the country over the last five years, the Syrian tourism board wants to attract people to its beaches.
The Syrian Ministry of Tourism, part of the regime led by Bashar al-Assad, has released a video showcasing the country's Mediterranean coast.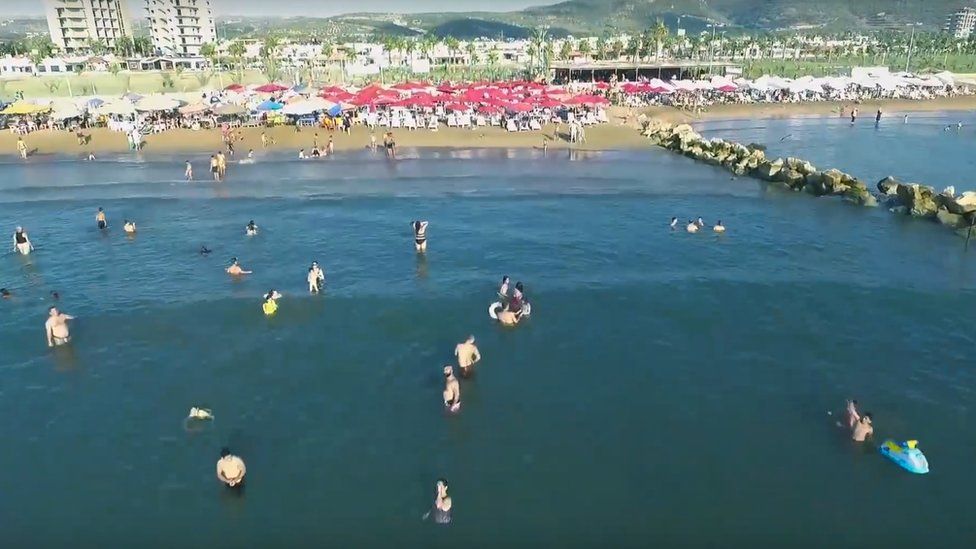 Using the slogan "always beautiful" the video features aerial views of parasols laid out on a beach, crowds of swimmers and people on jet skis.
The Ministry's other videos aimed at enticing visitors include one called "Syria from the sky" which shows the ancient Roman city of Palmyra, recently recaptured from the Islamic State group.
So-called ISIS fighters destroyed parts of the city including temples and an arch dating back nearly 2,000 years during their occupation.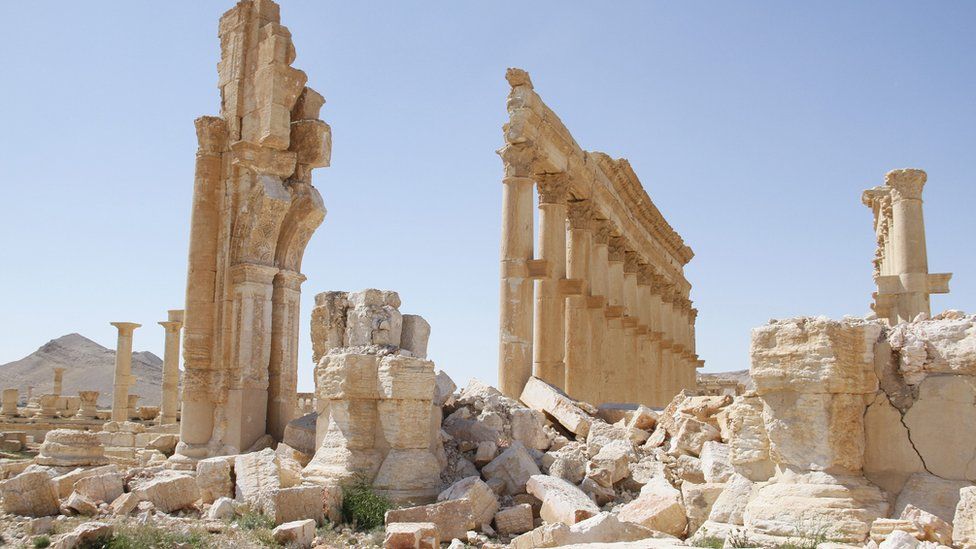 The video is a stark contrast to the type of images we're used to seeing of the war torn country, of devastated towns and cities and the aftermath of bombings.
But the Syrian civil war has taken place mainly inland since it began with an uprising against the Assad regime.
The coast, where Assad's support stayed strong, has been relatively untouched.
The UN believes that more than 250,000 people have been killed in the conflict, while over 4 million Syrians have fled the country.
The Assad regime has been accused of committing "unthinkable atrocities" and war crimes by human rights group Amnesty.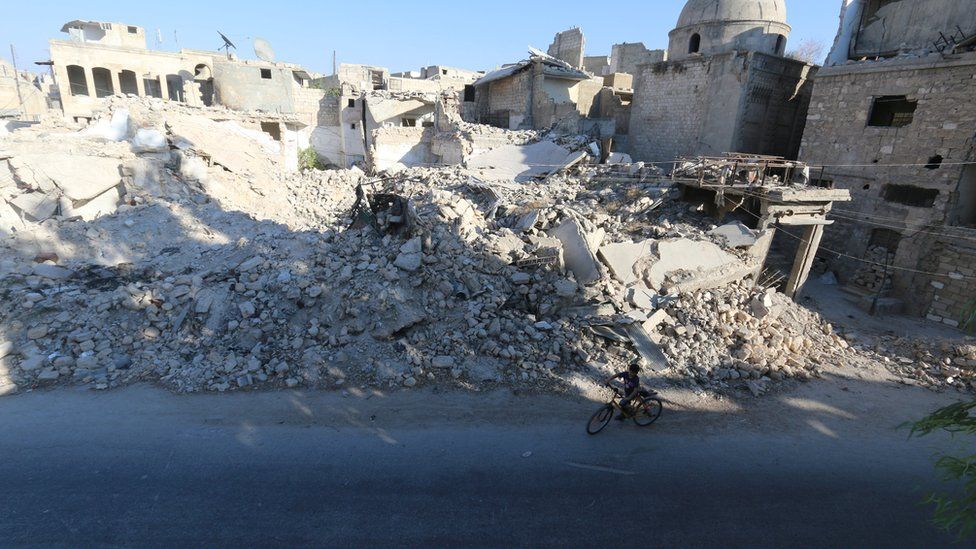 The 120 mile long coastline has remained under the control of the Assad regime for the entirety of the conflict.
In May, the relative peace of the coastal towns of Tartous and Jableh was broken by a series of bombings in public places in which at least 78 people died. Responsibility for the blasts was claimed by the group ISIS.
The UK Foreign Office currently advises against all travel to all parts of the country due to the "extremely volatile and dangerous" situation there.
Find us on Instagram at BBCNewsbeat and follow us on Snapchat, search for bbc_newsbeat