Red Hot Chili Peppers make a triumphant return to Reading and Leeds festival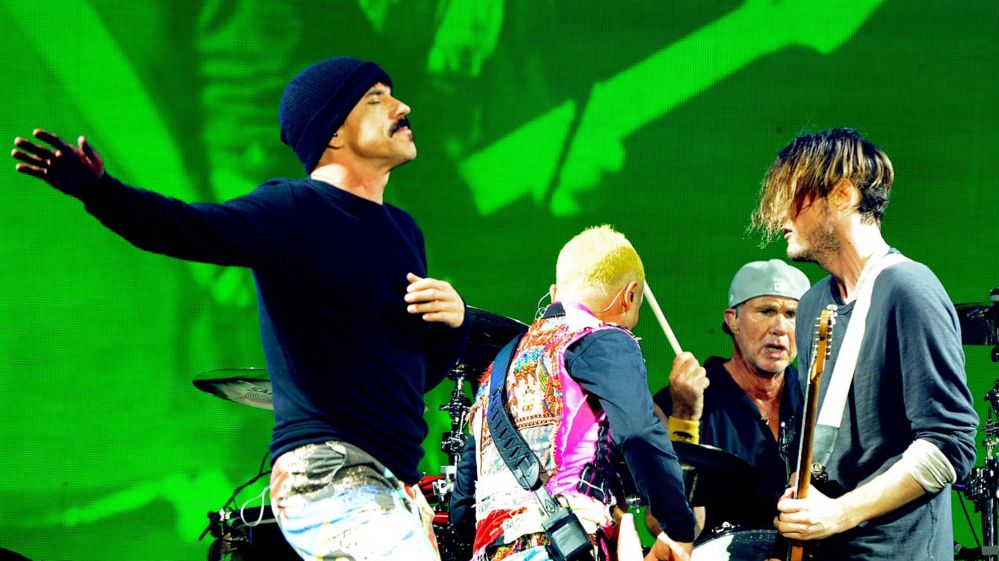 The last time Red Hot Chili Peppers headlined Reading and Leeds festival it was a "low point" according to the band.
"It was the penultimate show with Jon Frusciante (their former guitarist)," frontman Anthony Kiedis tells Newsbeat.
"Just being in a band with someone who doesn't want to be in a band any more was quite excruciating."
This weekend, the band have made a huge return, drawing the biggest crowd at the main stage.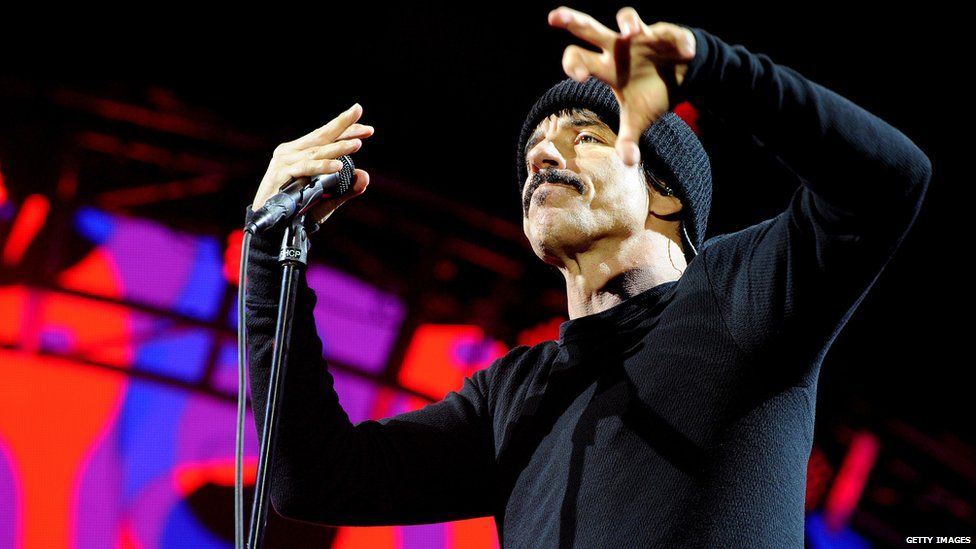 "We are having fun for real," the singer tells us. "But yeah, the last memory is not so good."
He says the history of the festival, and bands that have played there, make this a special one for them.
"I don't know if you saw Josh's t-shirt last night," he says of his bandmate who had an old Reading and Leeds line-up top on.
"But the line-ups are just oozing with interesting and eclectic bands."
He might say the line-up is interesting and eclectic but he's aware of the gritty crowd.
"I wanted to send my eight-year-old son out to the sound board (at Reading festival)," he explains.
"Normally, it's an easy journey to do but my head of security came up and said I made that journey today and it's not possible.
"It was chaos and no real clear path anywhere, it was too full on to cut through."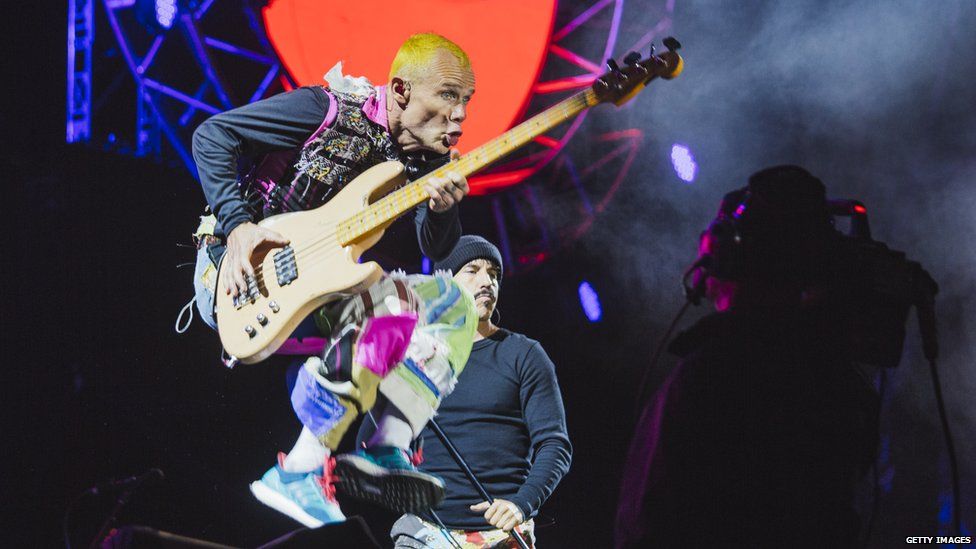 Red Hot Chili Peppers have now played the festival five times, headlining twice and Anthony recalls the first time as a "lovely experience, being new."
But not every first in the UK was a lovely experience.
"We played Dingwalls (London music venue) and we were so overflowing with urine and vinegar it was just inconsolable and uncontainable," the singer recalls.
"We thought we were the greatest band on earth, we had maybe five or six people in attendance that night.
"We were sure we were the second coming of the music wave, which was healthy for us at that stage.
"No one else believed in us, so we had to keep that positive mental optimism which we kept through good times and bad times."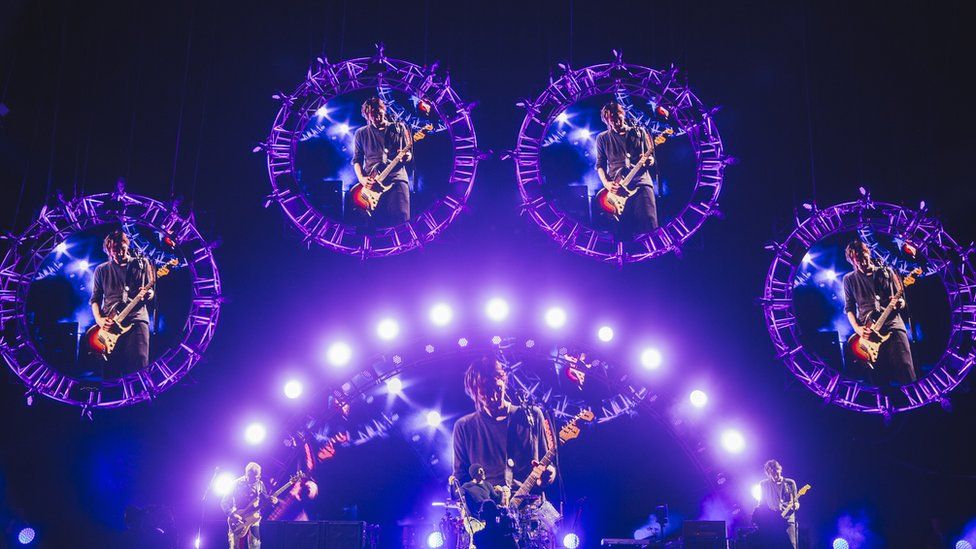 That bad gig in north London wasn't a sign of things to come, they've gone on to sell more than 80 million records.
And Anthony says they are amazed at the varied ages of their UK fans.
"Just having a relationship with English music fans in general we love and feel blessed.
"Knowing that a 15-year-old boy from Ipswich has saved his money all summer so he can buy a ticket to Reading, that is amazing."
From here, they head out on a European tour and stop in the UK this December.
Watch all the sets from Reading and Leeds festival.
Find us on Instagram at BBCNewsbeat and follow us on Snapchat, search for bbc_newsbeat