Fall Out Boy never thought they'd be headlining festivals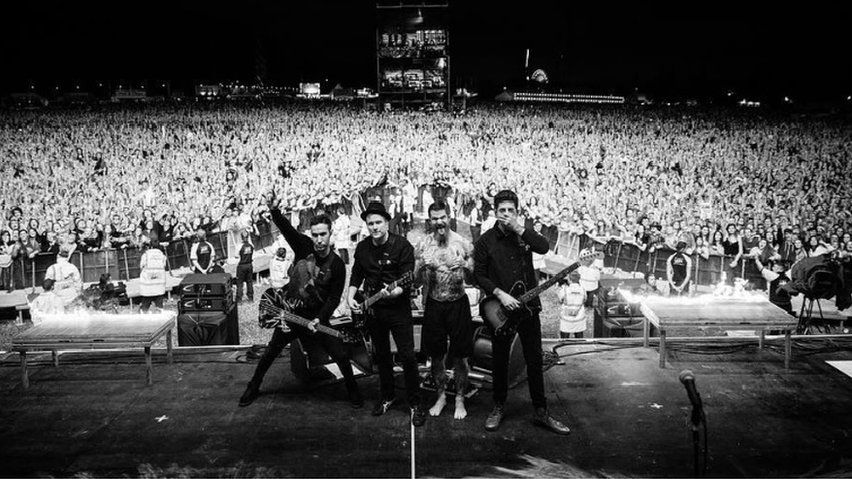 Ten years after Fall Out Boy first appeared at Reading and Leeds, bassist Pete Wentz is struggling to come to terms with preparing to co-headline the festival.
"I've walked by the headliner compound backstage about eight trillion times and now we're sitting in it.
"It's pretty spectacular to come here under these circumstances.
"I'd be lying if I said I thought we'd be headlining festivals."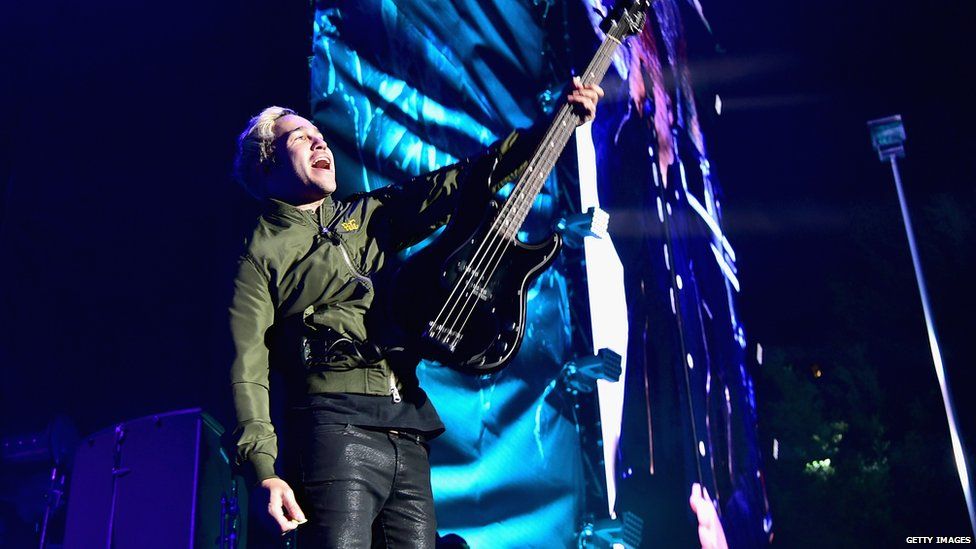 Including this year, the band have played at Reading and Leeds five times, gradually working their way up the line-up.
"It's been a slow thing," explains Pete.
"It's been a fantastic building, learning experience for us."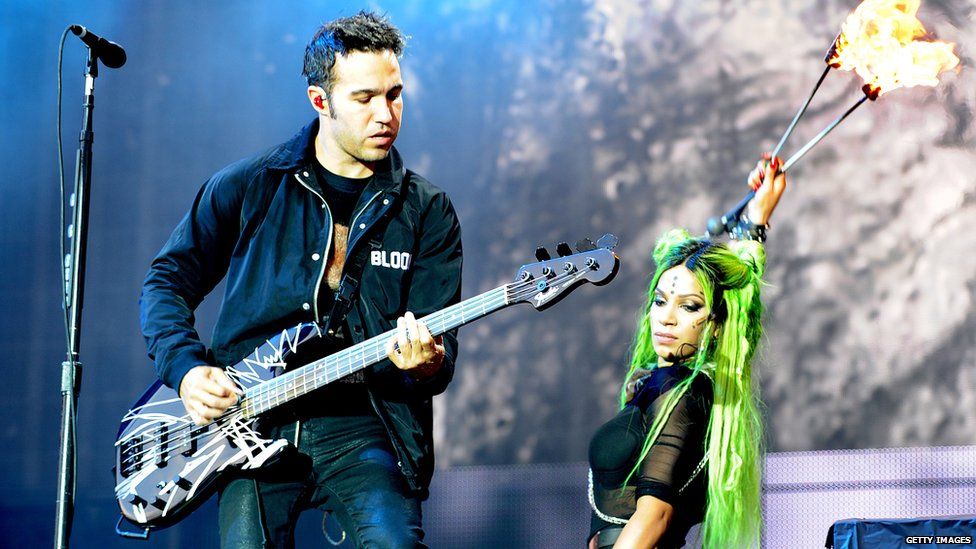 He adds how they "earned their stripes" as an established act at the festival.
"The first time we played, there were bottles [thrown at them] and stuff.
"It was tough but I think we've grown up so much with coming over and doing these festivals.
"In my head now it's like 'are we supposed to be here?'"
Another hurdle in Fall Out Boy's route to headlining was the band's hiatus between 2009 and 2013.
Pete says all four members "grew up" during the break.
"Our serious chat was had years ago - it was along the lines of 'if we do this again it has to be about music'.
"We weren't able to give people a deadline of when [the band would return] because the music had to be ready."
"It's all about doing something that's authentic to you.
"When you do something and you think 'I don't like this but it might work' that's when you run into problems."
Talking about the band's next step, Pete says Fall Out Boy have "absolutely zero in the pipeline" but suggests any new music might not necessarily be a traditional release.
"It's an interesting time. I don't think music needs to be an album right now.
"We just shot a short video called Bloom that we're going to play [at Reading and Leeds].
"It has a score to it but it's not a Fall Out Boy song, it's a song by Joe [Fall Out Boy guitarist Joe Trohman].
"There are different ways for people to consume music."
Find us on Instagram at BBCNewsbeat and follow us on Snapchat, search for bbc_newsbeat