Meet rapper Loyle Carner, who helps teenagers with ADHD through cookery classes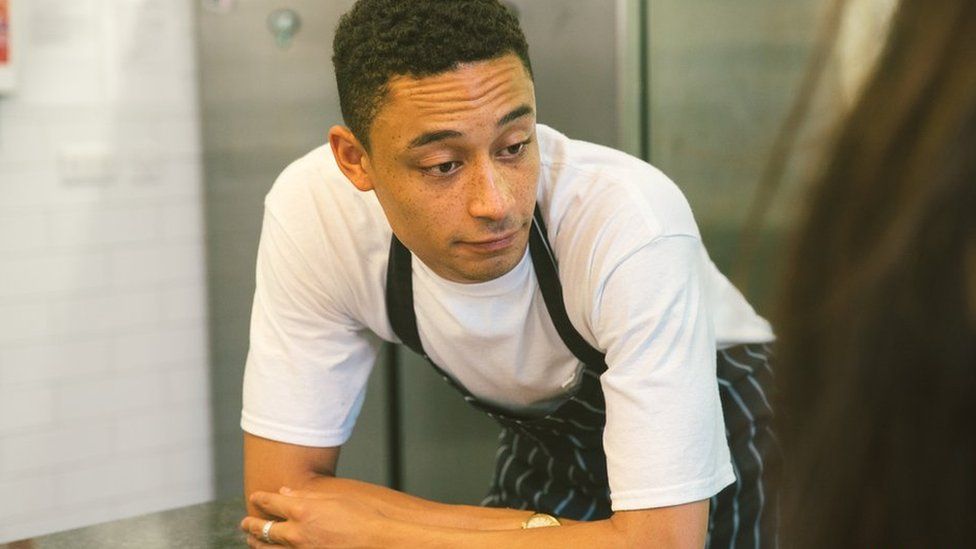 He is one of the most exciting new rappers on the British music scene, but for Loyle Carner there is something else he is equally passionate about.
The rapper, whose real name is Ben Coyle-Larner, loves to cook.
But it's more than just a hobby for him. Ben suffers from Attention Deficit Hyperactivity Disorder (ADHD) and he found that making meals helped with his condition.
Now he has set up a cookery school to help teenagers with ADHD.
For a week, eight teenagers are learning how to make a variety of dishes from salmon en croute to fresh pesto sauce with homemade pasta and chicken ramen noodles.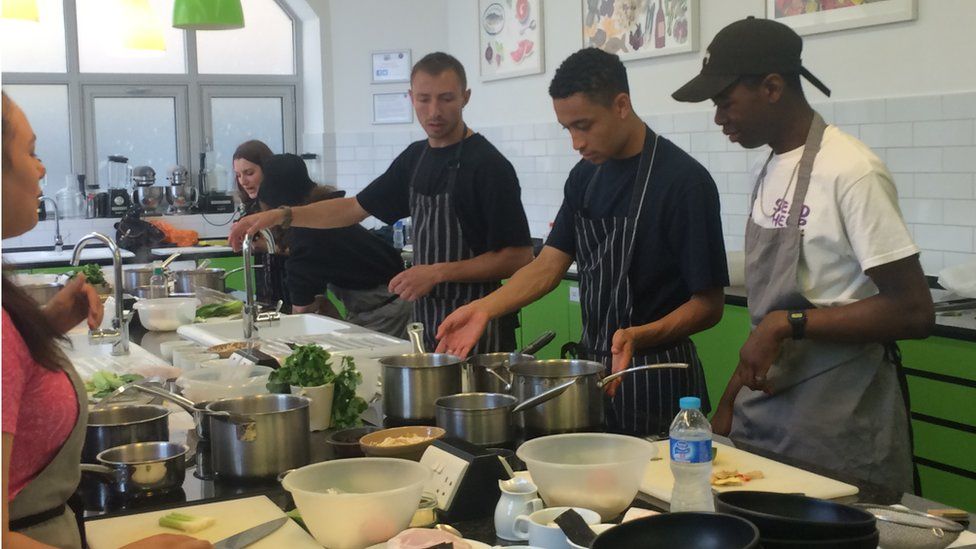 The latter is on the menu the day we pop in.
Ben is preparing the kitchen and ingredients before his pupils arrive.
"I've always wanted to set up a cooking school for kids with ADHD," he says.
"I figured it could help them as much as it helped me.
"My mind is always so busy, it's one of those things where you are so focused on so many things that there is no time to be distracted."
People with ADHD can find it hard to concentrate or pay attention and they sometimes have difficulty controlling their behaviour.
Eric, 16, heard about the project through his school.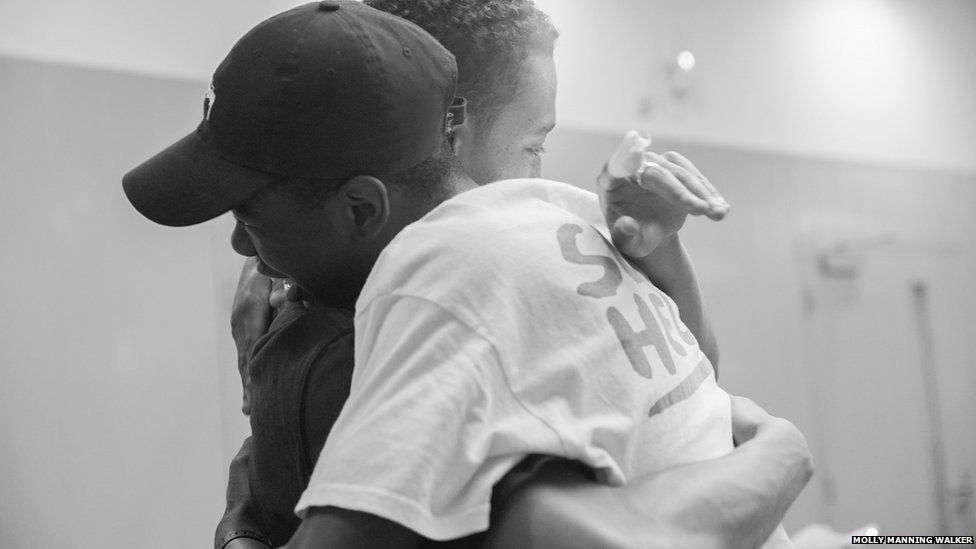 "I can sympathise with Ben when he says it is very therapeutic," he says about cooking.
"It is taking all his attention and putting it into something, you are always being occupied.
"Finding out that he had ADHD was a moment where you think, 'This person has the same thing as me and look what they are doing.' It's inspirational."
As the chopping and frying continues we chat to Mia, 15, who was diagnosed with ADHD when she was 14 years old.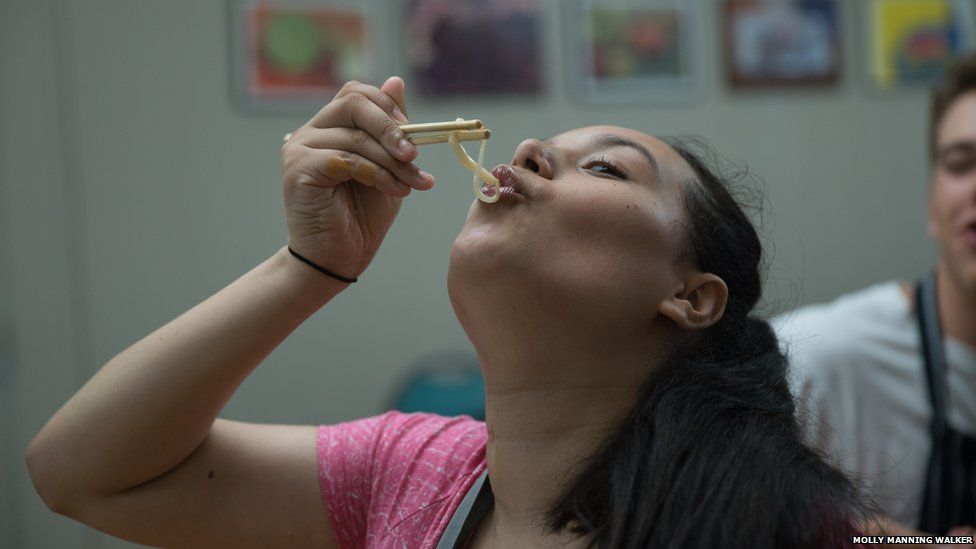 She says cooking definitely helps with her condition.
"I was diagnosed with ADHD at a later stage in life," she explains.
"My family always realised that I was cooking a lot and it helped me concentrate and when I wasn't cooking I was basically causing chaos."
At the end of the class, everyone has produced an impressive-looking Chicken Ramen Noodle dish.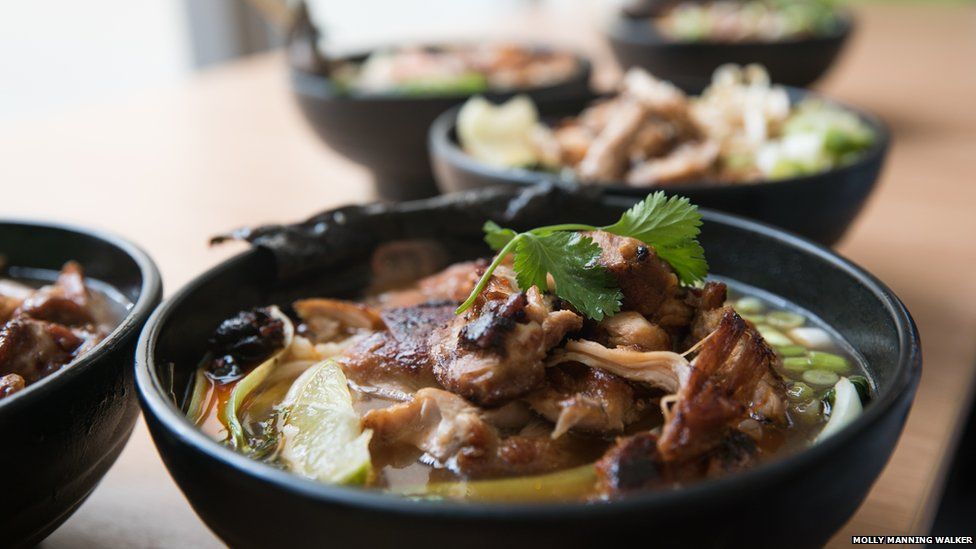 It's all happened in quite a calm fashion, you wouldn't know you were in a room full of teenagers who have ADHD.
All eyes are on Ben when he is giving instructions and then on their food when they are preparing their meal.
Mia says she really feels the benefits of the lessons.
"I find it calming, the only thing that can be annoying is the steam, as it raises your heat and you are told to keep a cool head to stay calm," she tells us.
It is one of the hottest days of the year though.
As for Ben, this is just the beginning.
"One hundred per cent I want to do more. My hope is for it to become a regular thing if I can get it to be self-funding."
Find us on Instagram at BBCNewsbeat and follow us on Snapchat, search for bbc_newsbeat