Woman guest editing @ireland Twitter account gets racist and sexist abuse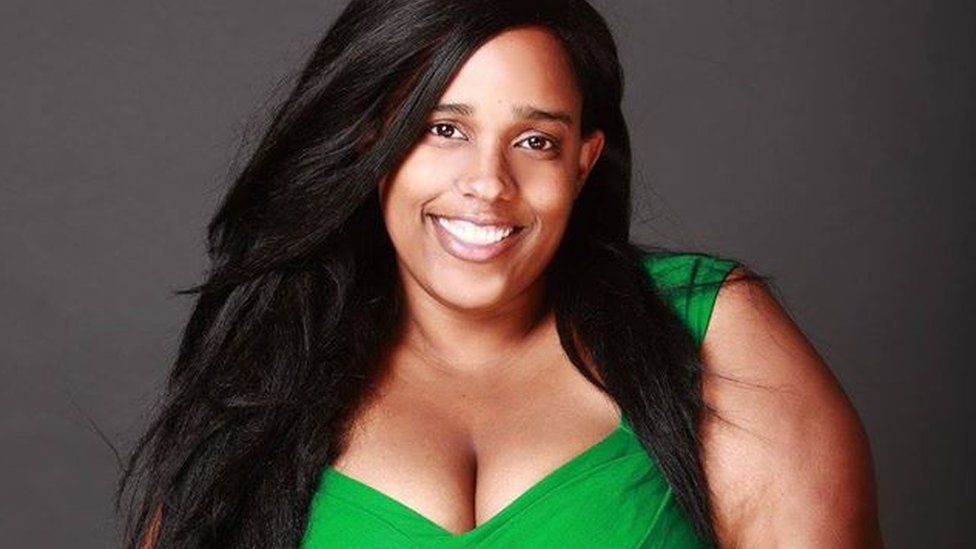 The woman editing Ireland's Twitter feed has been subjected to racist, sexist, homophobic abuse online.
Each week a guest curator takes over @ireland on the social network, sharing messages and information about their personal interests and experiences.
This week Michelle Marie, a black woman who describes herself as a mum and model, has been posting.
Since taking over the feed, she has had "non-stop hate" aimed at her, leaving her "hurt, shocked and appalled".
BBC Trending has been speaking to her on Facebook Live.
Some of the topics Michelle has wanted to talk about include body positivity, eating disorders and her own adoption as a baby.
But many of her posts have now addressed the kinds of abuse she has been receiving online.
"I expected trolls, and backlash, and criticism," she wrote in a longer message.
All this prejudice and hate. It's so horrible. And so much ignorance too. What a sad day
Michelle Marie
Guest @ireland curator
"But today I have experienced racism, sexism, fatphobia and homophobia to a degree I have never known.
"I have had eight hours of non-stop hate thrown at me. I am hurt, shocked and appalled.
"Thank you to those who have welcomed me and shown me kindness and support. I want to see this week through for you."
Darragh Doyle chooses the @ireland curators each week.
He has been in touch with Michelle to offer support this week and has been reporting and blocking abusive tweets, he told Newsbeat via email.
"The abuse Michelle received was vicious, horrible, harmful and upsetting. Between racist and body-shaming attack tweets, it was very upsetting to watch," he said.
"The @ireland account has grown, over the last years, to become a much followed account and platform for people who wish to use it as such.
"While it has attracted controversy and discussion over the past years, it has never been targeted like this before."
But, he pointed out, while it has attracted abuse this week, most of the replies "particularly from Ireland or Irish people, condemned the racist, sexist, vile tweets" and supported Michelle.
Michelle says she acknowledges she was not born in Ireland but says she has lived in the country for a number of years and the purpose of the Twitter account is to "represent all residents".
British journalist James Hendicott was previously a guest curator on the @ireland feed.
Twitter rules state that the social network does "not tolerate behaviour that crosses the line into abuse, including behaviour that harasses, intimidates, or uses fear to silence another user's voice".
Find us on Instagram at BBCNewsbeat and follow us on Snapchat, search for bbc_newsbeat