Mrs Brown's Boys named best British sitcom in audience poll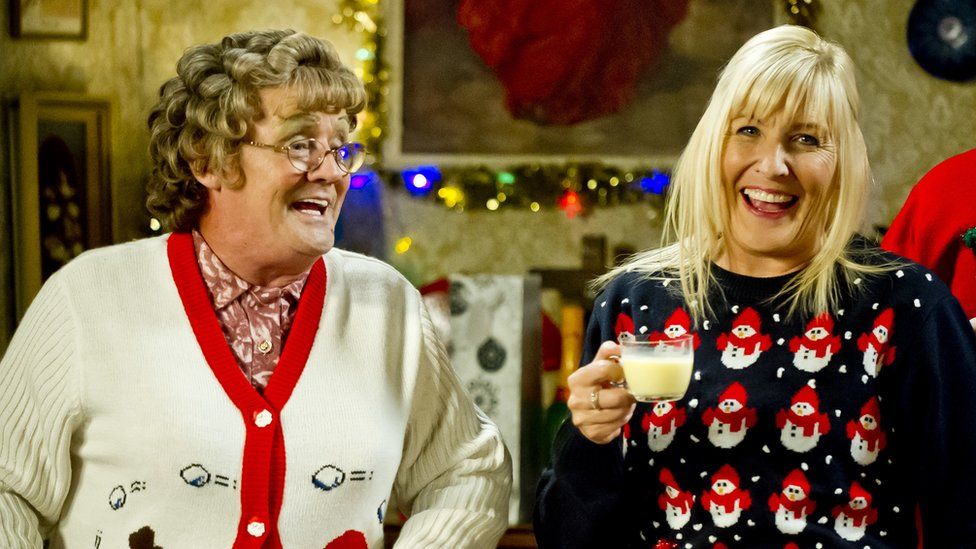 Mrs Brown's Boys has been named the best British sitcom of the 21st century, beating the likes of The Office and Gavin & Stacey.
Starring Brendan O'Carroll as Agnes Brown, it regularly gets millions of viewers and has led to a film version.
"Lost for words... and that doesn't happen to me very often," he said.
"Myself and Jenny [Jennifer Gibney, his wife and co-star] are dancing around the living room. I can die happy now... but I'll take my time."
A recent live episode of Mrs Brown's Boys had almost nine million people tuning in.
It's produced in the UK by BBC Scotland in partnership with BocPix and RTE.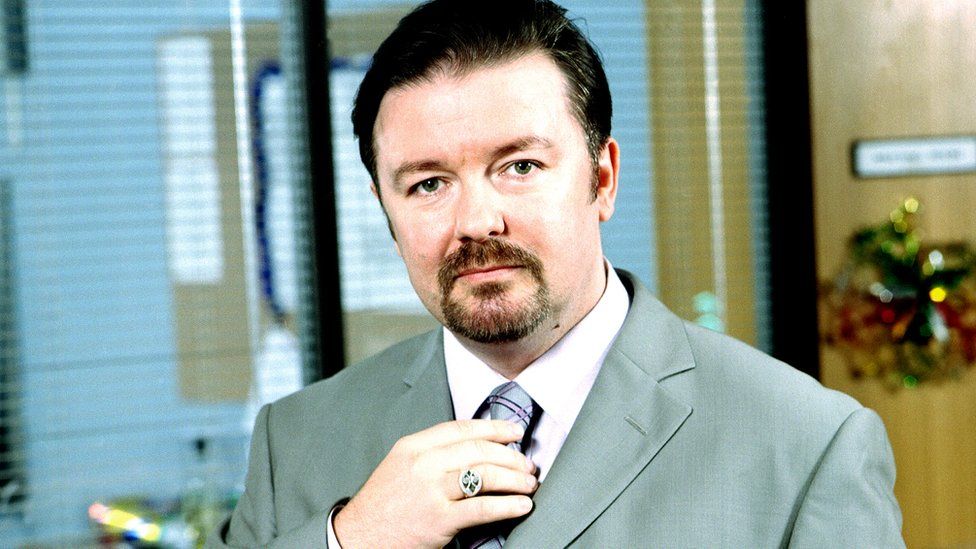 "It vindicates the fans' belief in the show. They have kept us on the air - it certainly wasn't the reviewers," said Brendan O'Carroll, who also created the comedy.
"There is an audience out there that comedy forgot - that Are You Being Served? audience has been left behind. Us winning this award proves that."
The Office, created by Ricky Gervais and Stephen Merchant, came in second place.
Completing the top three is Peter Kay's Car Share, which won a host of awards at the Baftas earlier this year. Another of his programmes, Peter Kay's Phoenix Nights, is in 16th place.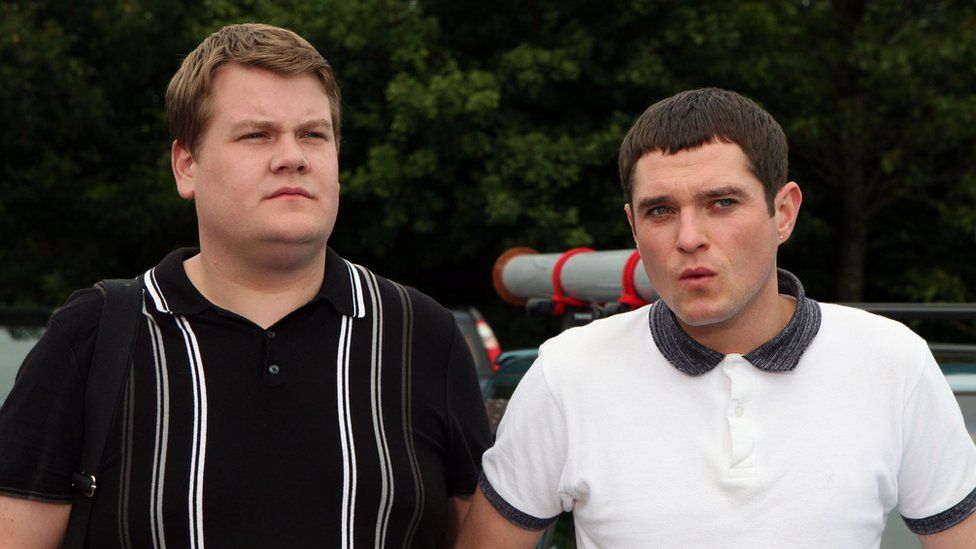 Other top 10 hits include The IT Crowd, Gavin & Stacey and Miranda.
The shortlist, which audiences were given to choose from, was compiled by Radio Times critics and members of the British Film Institute.
Eleven of the programmes were aired on the BBC and seven on Channel 4. Sky 1 and ITV had one comedy each - Yonderland (17th place) and Benidorm (19th place) respectively.
The top 20 comedies
1 - Mrs Brown's Boys, BBC One (started 2011)
2 - The Office, BBC Two (2001)
3 - Peter Kay's Car Share, BBC One (2015)
4 - Count Arthur Strong, BBC Two (2013)
5 - The IT Crowd, C4 (2006)
6 - The Thick Of It, BBC Four (2005)
7 - Gavin & Stacey, BBC Three (2007)
8 - Miranda, BBC Two (2009)
9 - Raised By Wolves, C4 (2015)
10 - Outnumbered, BBC One (2007)
11 - Peep Show, C4 (2003)
12 - Black Books, C4 (2000)
13 - Green Wing, C4 (2003)
14 - The Inbetweeners, C4 (2008)
15 - Bad Education, BBC Three (2012)
16 - Peter Kay's Phoenix Nights, C4 (2001)
17 - Yonderland, Sky1 (2013)
18 - Twenty Twelve/W1A, BBC Two (2011)
19 - Benidorm, ITV (2007)
20 - Detectorists, BBC Four (2014)
Find us on Instagram at BBCNewsbeat and follow us on Snapchat, search for bbc_newsbeat