'The Biles' and other famous moves named after Olympic athletes and footballers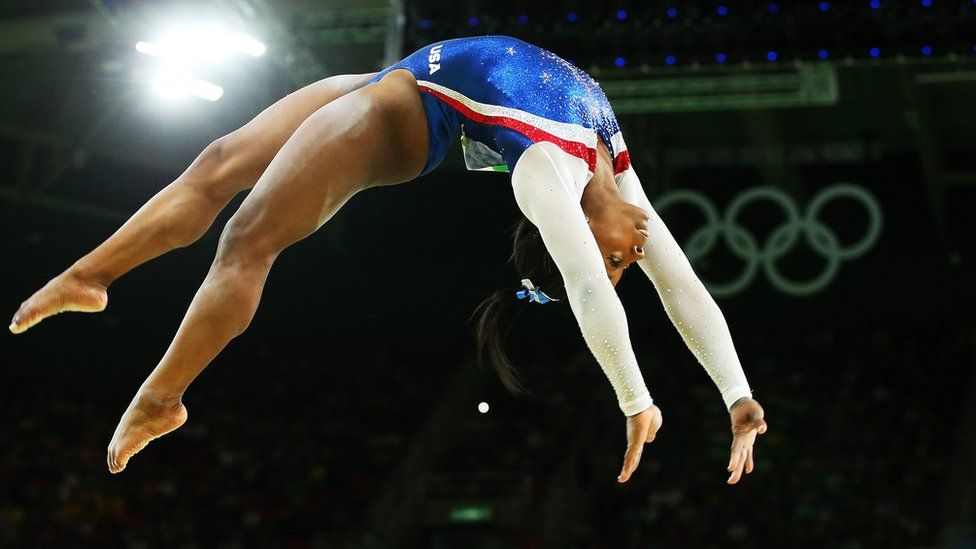 Even if you don't consider yourself a gymnastics "fan" you've probably heard of Simone Biles.
At Rio 2016 the 19-year-old won the individual all-round gold by a larger margin than 1980 to 2012 combined.
The American is credited by many for turning the artistic gymnastics world upside down and even has a move named after her.
Here's her move and some of the other famous sporting moves you may, or may not, know are named after an athlete.
In gymnastics, if you do a double layout with half turn then you're doing a 'Biles'
No idea what we're talking about? Us neither...
It was officially recognised in 2013 at the Gymnastics World Championships in Antwerp.
Simone isn't the first gymnast to have her signature move named after her
It seems like it's pretty common place as the gymnastics Code of Points features a very long list.
Here's a couple of our favourites.
The Onodi is often performed on the beam but too wordy to explain, it's easier to just watch the video.
We also like the Amanar which is one of the hardest ever vault jumps and obviously Simone Biles has mastered it.
The footballing world united in celebrating the life of Johan Cruyff earlier this year
Sadly the Dutch footballer passed away in March but he left behind a legacy.
The Cruyff turn is a widely recognised move and you can learn how to do it.
Or just watch the master himself at work.
Trying something different during a penalty shootout is a dangerous game
But Czech player Antonin Panenka did just that in the 1976 European Championships and it paid off.
Many people have given it a go since then and it's always attributed to him.
It involves deceiving the keeper into moving to the side while nonchalantly chipping the ball into the middle of the goal, rather than the powerful in-the-corner penalties which some players prefer.
And this list wouldn't be complete without a mention for Fosbury
Dick Fosbury made his own way of getting over a high jump bar popular in 1968, setting a new Olympic Record with 2.24m.
Now everyone does it.
The last world record held in high jump using a method other than the Fosbury Flop was in 1978.
Vladimir Yashchenko's cleared 2.34m using the straddle technique, which involved jumping face-down, with the body stretched along the bar.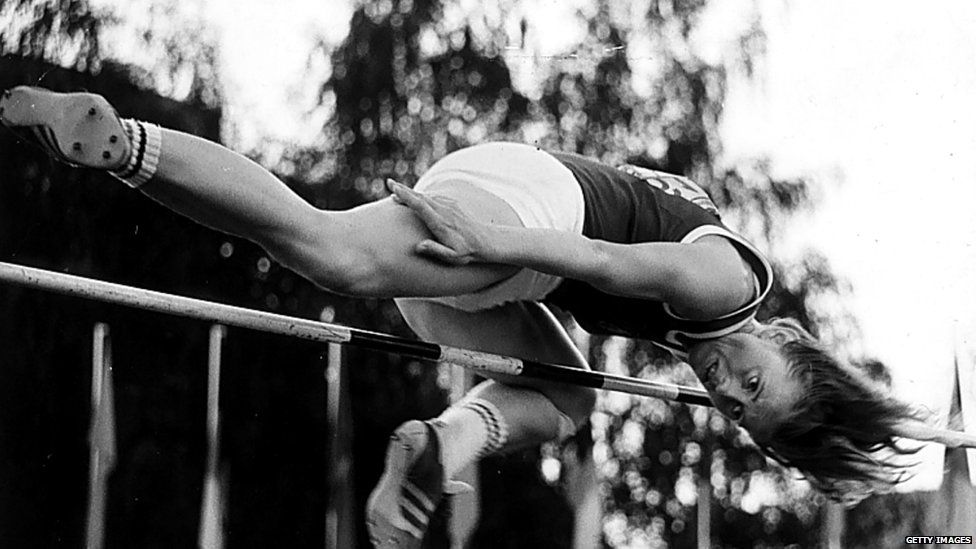 Find us on Instagram at BBCNewsbeat and follow us on Snapchat, search for bbc_newsbeat