ReCore: Getting gamers to care about a new franchise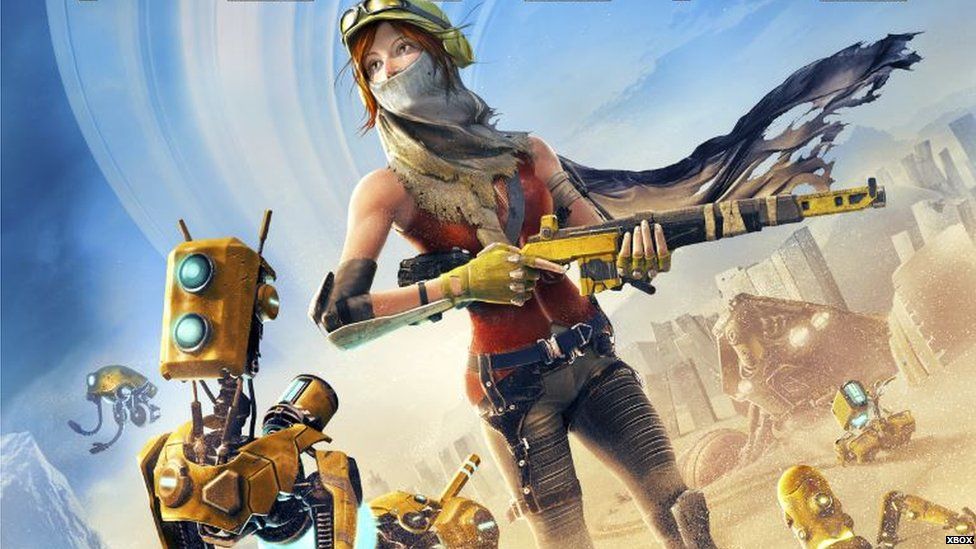 The game industry is "littered with the bones" of failed new franchises.
That's what the creative director of Xbox's publishing team, Jospeh Staten, tells Newsbeat.
As one the brains behind ReCore - the new universe coming to Xbox One later this year - Joseph has been working to make sure this title will be different.
He says: "A lot of it is creating a world that you're desperate to spend time in."
"If you build a world with the right foundations and the right fundamental mysteries and lore, then you can tell any story you want to,
"I often say the most important character in any game is the world itself," Joseph tells us.
ReCore is an action platform game and the brainchild of Keiji Inafune, the man who created Megaman and the team behind Metroid Prime.
Joseph invented the background stories for Far Eden, the planet the game takes place in, along with its history, mysteries and characters.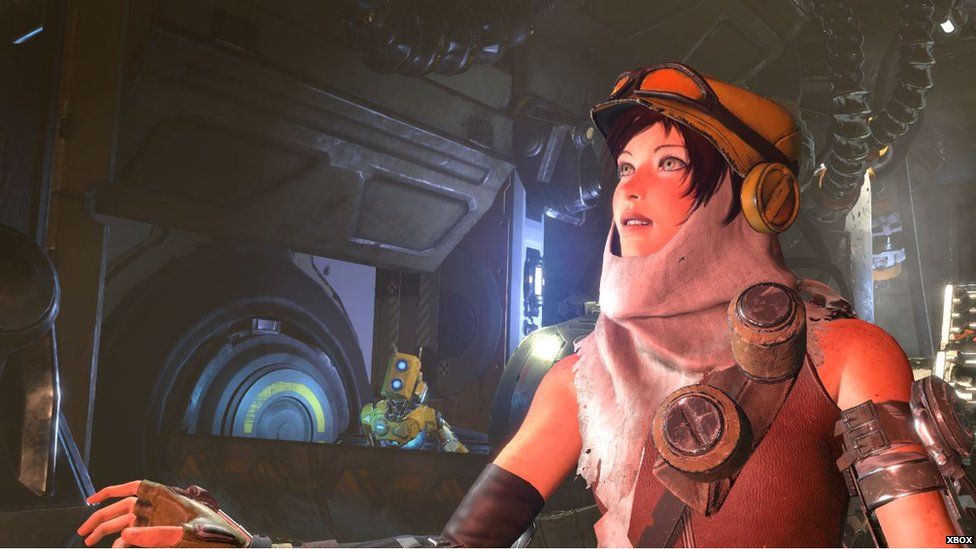 In an environment where returning franchises like Call of Duty, Assassins Creed and Halo are king, making people care about the characters are what could make the game succeed.
"We wanted to make sure Far Eden is a mysterious place filled with different adventures and that Joule Adams was a character that everyone could identify with and be interested in playing," he tells us.
"A lot of it is creating a world that you're desperate to spend time in and giving the player a hook into that world. That hook is almost always the main character. Players want to know who am I? Who do I get to play?"
So who is Joule Adams?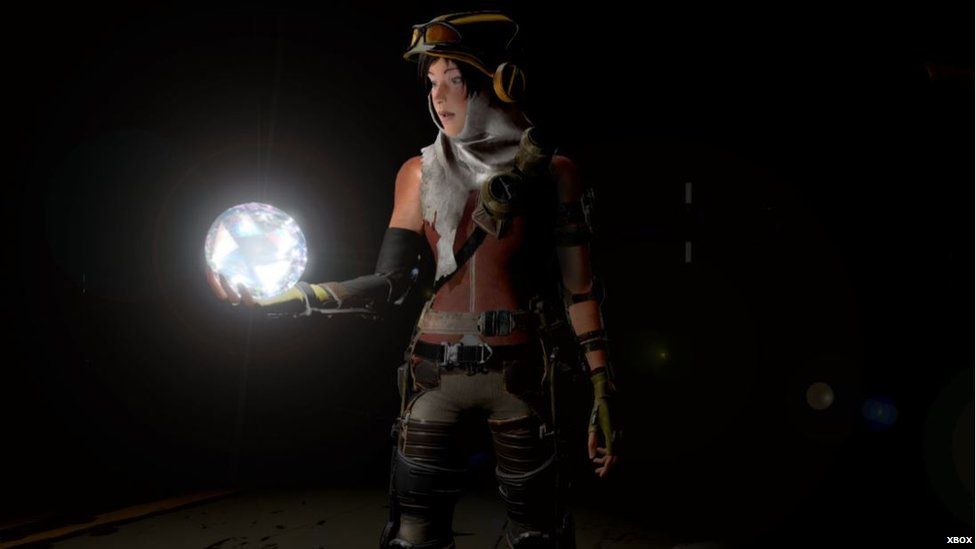 She's described as a scrappy young colonist on the planet Far Eden and is helped on her adventures by robotic sidekicks.
Sound familiar? Star Wars' Rey and BB-8 anyone?
Joseph laughs: "I can say we locked down Joule's design long before that Star Wars trailer!
"When we watched it we all cringed a little bit, but then we felt validated that there's a real appeal to that sort of character."
"I think of ReCore as the first in a series of stories that we could tell in this world.
"We're only able to do that though because we've spent time thinking about the history and the characters. So much of that world doesn't actually end up in the game. It just becomes fodder for future stories," he says.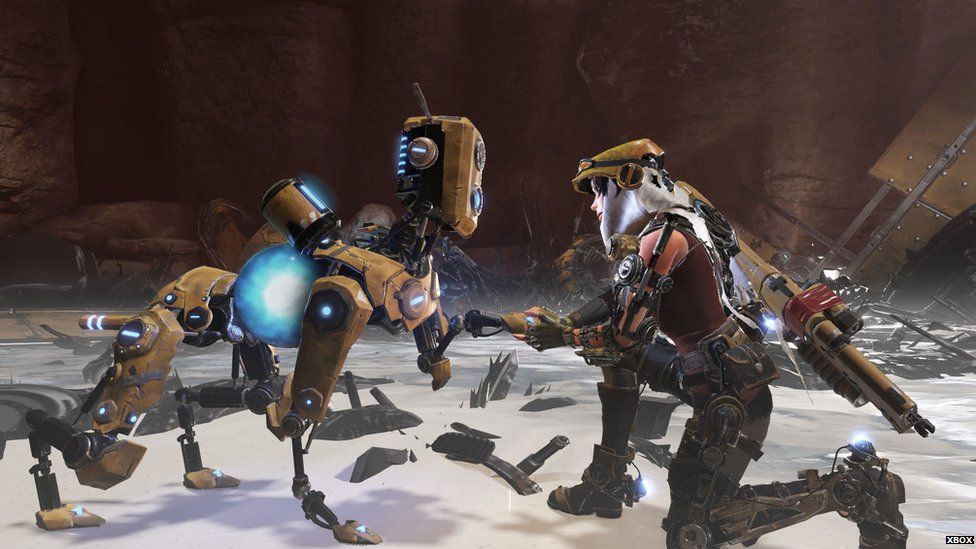 The ReCore team are hoping that by pricing the game at less than many other established titles, it will appeal to gamers who know nothing about the world in which it's set.
As well as trying to get people to buy into the environment and the characters, there's also a financial incentive of making a new intellectual property like this a success.
He says: "The game industry is littered with the bones of new IP's and it's even more challenging now given how strong the independent games community is.
"For us it was important we give ReCore as big a chance to succeed as possible which is why you see a really attractive price point."
What he means is ReCore will cost around £10 to £15 less than many other blockbuster new titles.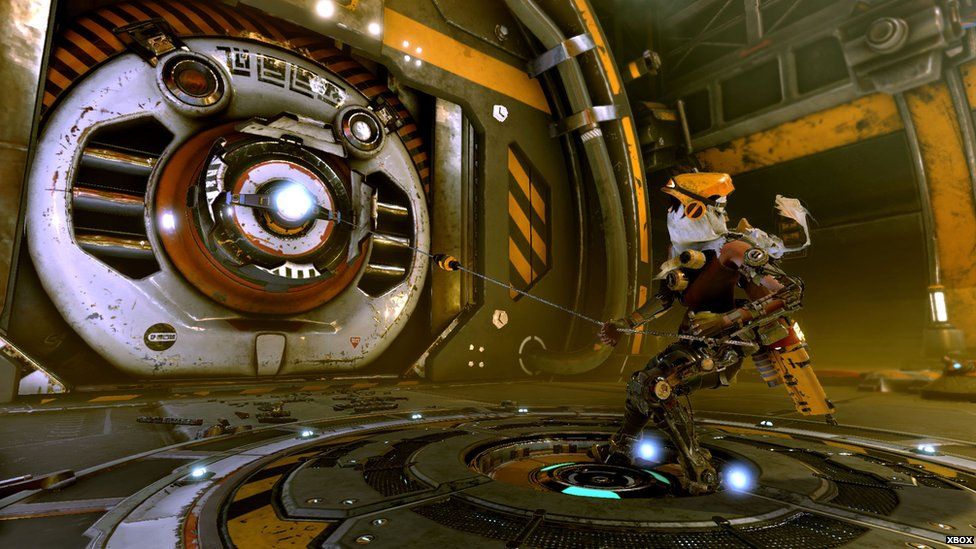 Only time will tell whether this will be enough to help ReCore become gaming's next big franchise.
Joseph says they're hoping it will: "Every game has the chance to go big like a Halo, Gears of War or Forza.
"So we are building ReCore in such a way that there are absolutely plans for a sequel and if we earn a sequel that'll be great."
ReCore will be released in the UK on September 16, 2016 on Xbox One and PC.
Find us on Instagram at BBCNewsbeat and follow us on Snapchat, search for bbc_newsbeat