Snoop Dogg, Martha Stewart and other random celebrity duos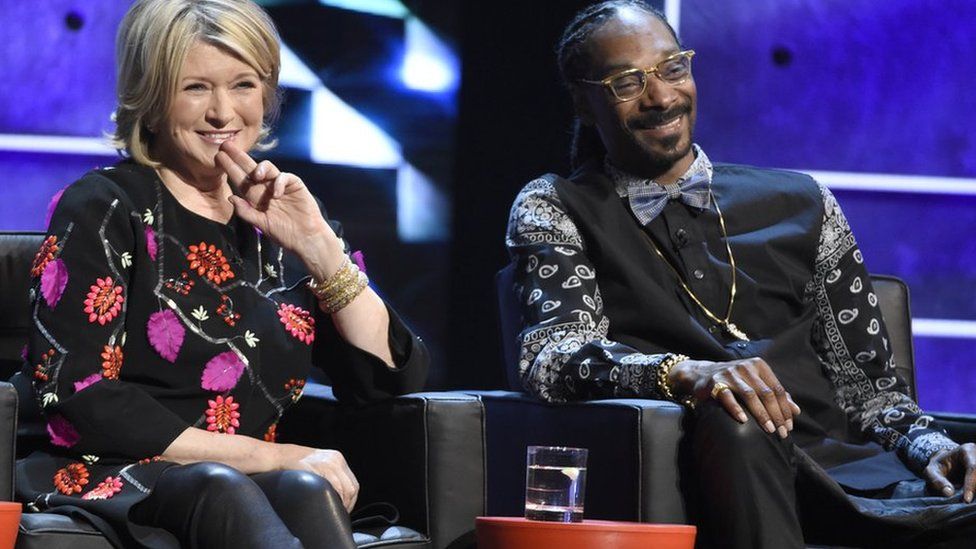 On paper, it's a partnership that shouldn't work.
The 75-year-old domestic guru and TV personality, Martha Stewart, and the 44-year-old rap legend, Snoop D-O-double-G.
But it's one that's inspired TV producers to create a new TV show. Working title: "Martha & Snoop's Dinner Party."
They're going to team up every week to host a dinner party with celebrity guests on VH1.
It might sound random, but in the words of Snoop, he and his "home girl" Martha "have a special bond that goes back".
Martha had Snoop on her chat show, which featured things like cooking and crafts, not once, but twice.
In 2008 they made mashed potatoes on the programme. He taught her what fo' shizzle, crack-a-lackin, chuuuch, all hood, and ball til ya fall meant.
In 2014, in a Reddit AMA when asked about their friendship, Martha said she wished they were even closer - saying that she had brownies for him.
They've recently been on the US quiz show $100,000 Pyramid together and were both on last year's Comedy Central roast of Justin Bieber.
But Martha and Snoop aren't the only unlikely celebrity chums...
Courteney Cox and Ed Sheeran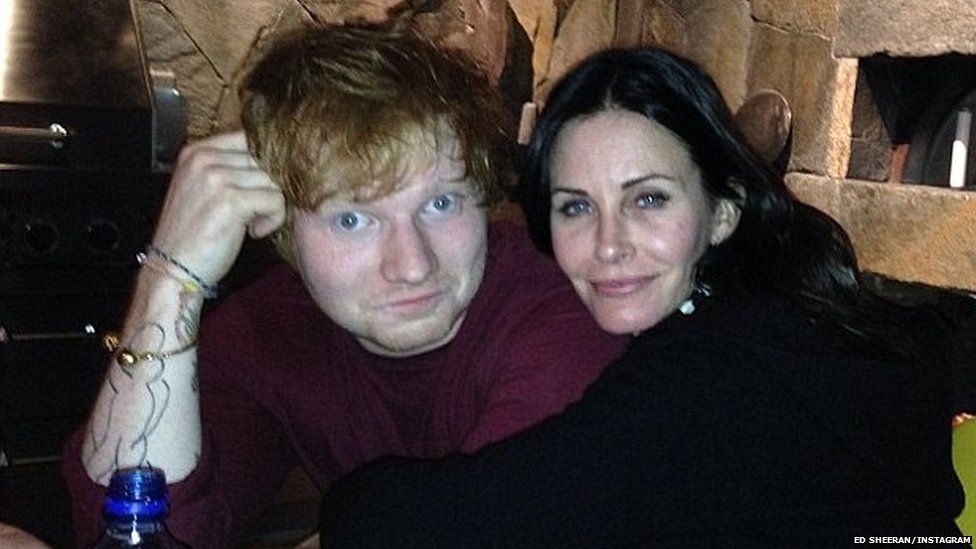 Such good friends are these two that Ed actually lived in Courteney's Malibu beach house (rent free) for several months while working on his second studio album.
He says he repaid her by doing housework and making cups of teas.
He also set her up with her fiance, Snow Patrol's Johnny McDaid, and was asked to sing at their wedding. Awww.
Adele and Sid Owen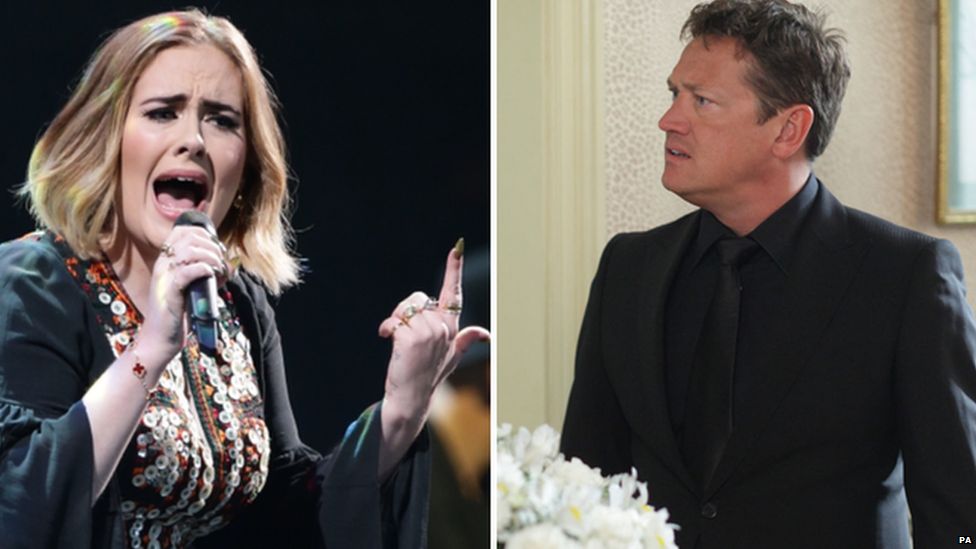 Yep, global superstar Adele is bezzies with Albert Square's very own RICKAY Butcher.
He's a long-time friend of her partner Simon Konecki. The pair watched her performing at Glastonbury this year.
It was once rumoured that the couple were considering Sid as godfather to their son Angelo.
Tinchy Stryder and the Chuckle Brothers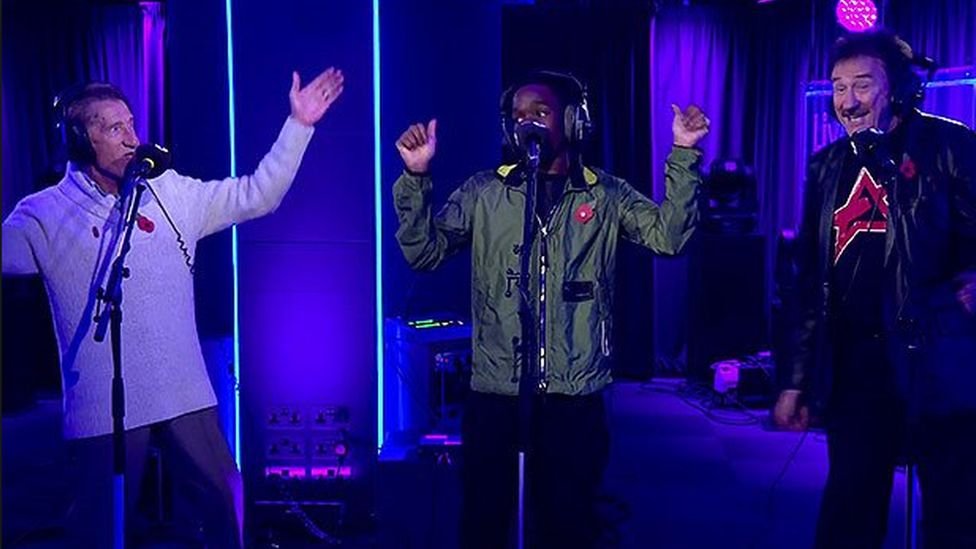 When east London rapper Tinchy Stryder met '90s kids' TV legends Barry and Paul Chuckle, they just hit it off. Naturally.
"I bumped into them at Celebrity Juice... we just got along," Tinchy said.
In 2014, they collaborated on To Me, To You (Bruv) - a charity single for the African-Caribbean Leukaemia Trust.
The song got to number 26 in the Official Singles Chart and the threesome even performed in Radio 1's Live Lounge.
Tara Reid and Jedward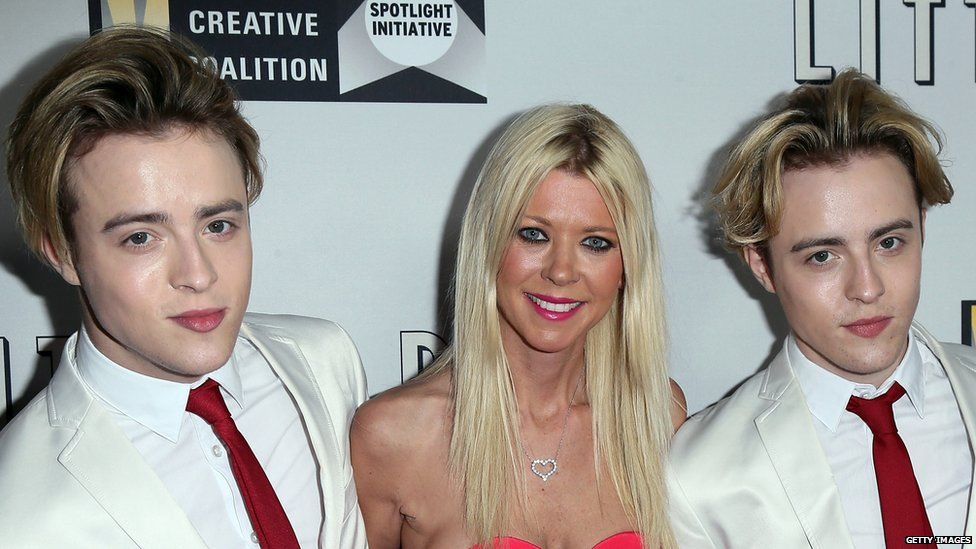 Next, the Hollywood actress/IT girl and the Irish X Factor twins. They were so irritating, they only got one name.
They met on Celebrity Big Brother in 2011 and immediately hit it off.
After the show, they made a music video together. As you do.
And then they were basically pictured together all of the time forever more.
Elton John and Eminem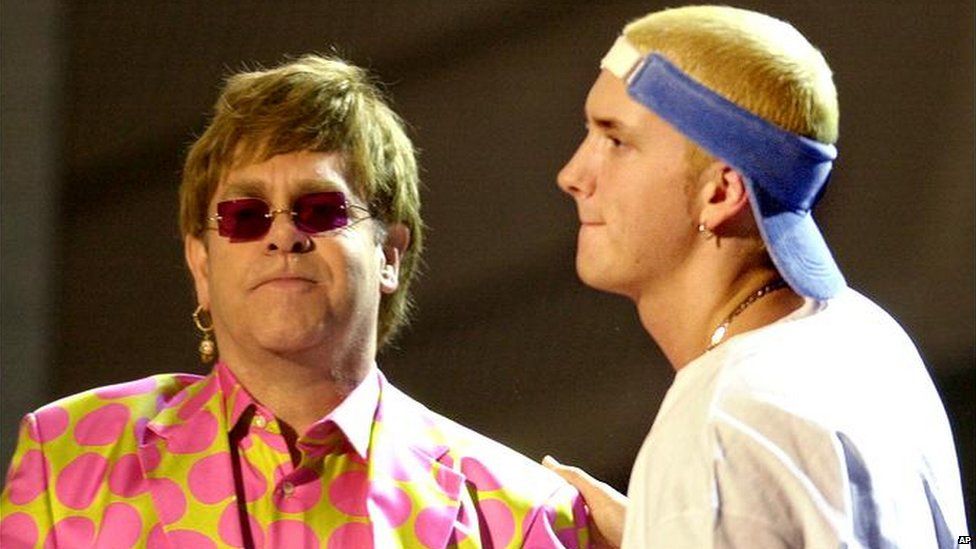 Possibly the most random of all.
This bromance started when Eminem was criticised over claims his lyrics were homophobic back in the noughties.
When deciding whether to perform at the 2001 Grammy Awards, he said he'd only do it if Elton dueted Stan with him. And guess what? He did.
"Being that he was gay and he had my back, I think it made a statement in itself saying that he understood where I was coming from," the rapper said afterwards.
In 2008, he turned to Elton for advice on dealing with addiction.
Find us on Instagram at BBCNewsbeat and follow us on Snapchat, search for bbc_newsbeat