Slaves' Laurie Vincent debuts art exhibition in Edinburgh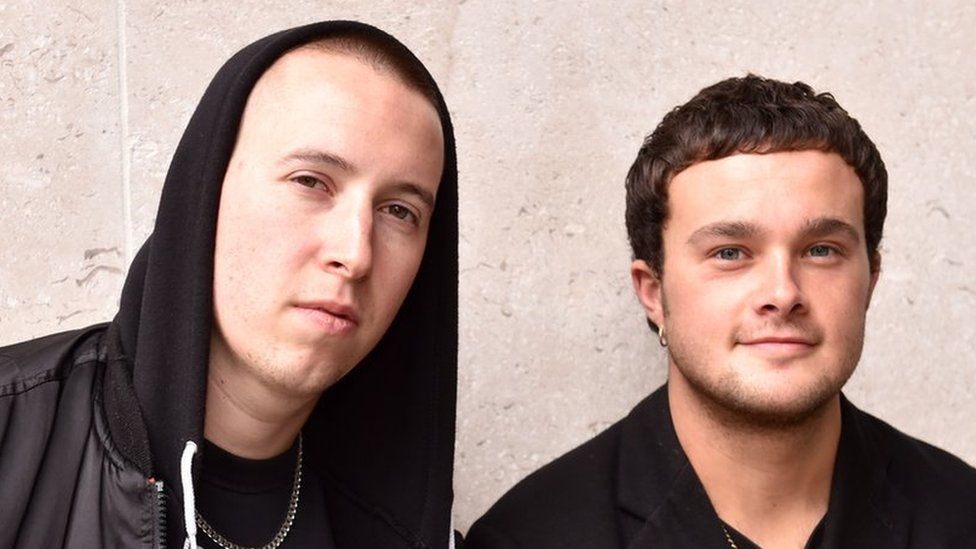 Laurie Vincent from Slaves is showing off his artistic side with the debut of his first ever solo art exhibition.
The musician is hanging his work at the Flaubert Gallery in Edinburgh for two weeks during the Fringe Festival.
"Art is the only thing I do purely for pleasure," he tells Newsbeat. "I have complete creative control and there is no pressure on it."
The show is called Disillusioned and will run at the festival until 17 August.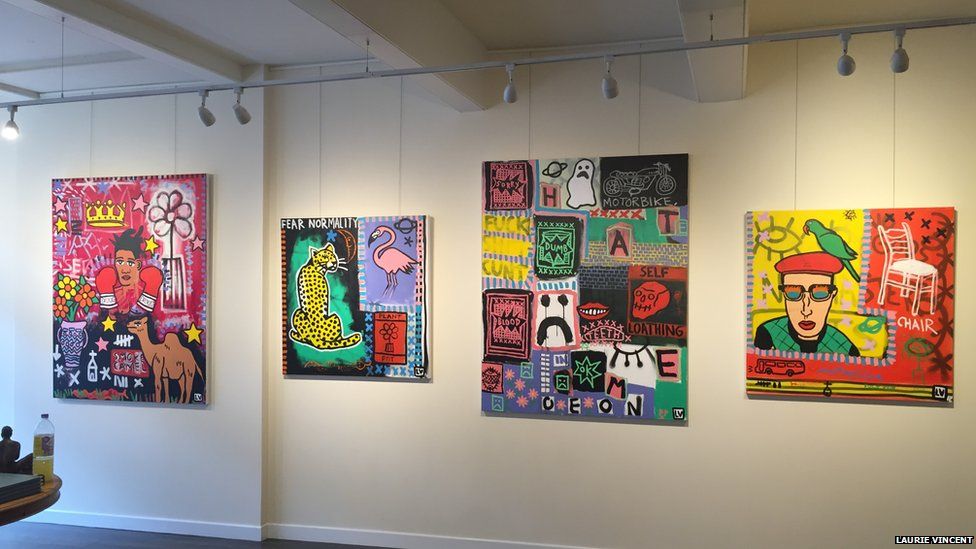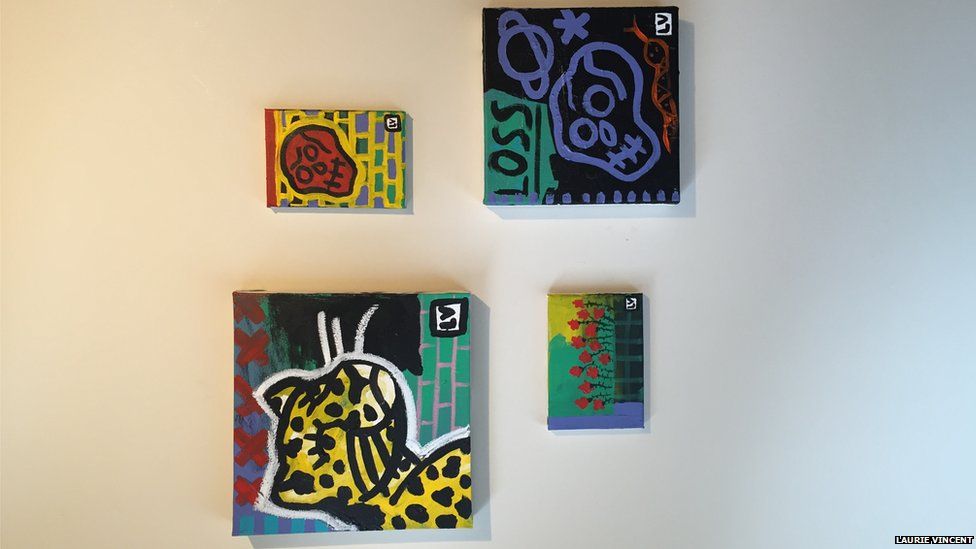 Laurie has painted everything in the exhibition while still working with bandmate Isaac Holman on the group's second album.
His passion for art may be a surprise for some but he's already been doing much of the band's artwork since they began.
"When we started the band I did all the covers. We'd book the show and I'd ask the promoter if I could do the artwork and they were happy. It was free for them."
Laurie says he was studying art at the time he formed the band with Isaac and did try to go to university to continue it.
Instead he dropped out to pursue the band - but kept an interest in painting.
"It's very cathartic. I get so stressed out with the band because it's such a labour of love and there are so many decisions to be made on a constant basis.
"Art is no pressure. It's just fun."
He says he's influenced by artists such as Andy Warhol and Keith Haring, and uses colour extensively.
"It's anti-establishment," he says. "It's making light out of the mundane and making it look really beautiful."
Despite the fact his band are constantly touring, Laurie does find time to paint often.
"If I'm lucky I'll get a day off and go to my studio in Lewisham. I paint quickly."
"The whole thing means me and Isaac can be social and hang out outside of the band and do different things."
Astronauts, walls and guns
"I haven't named this one but when I painted it it was a really crazy week in the world.
"Tim Peake had just come out of space. I'd been wanting to paint an astronaut for ages. Above him I've drawn the gun that the killer used in Florida in the nightclub.
"Walls feature a lot in my artwork. This is the Donald Trump thing of putting up a wall. I feel that's happening in England. Everyone is obsessed with immigration.
"The double red line down the side means we're being told 'don't do this, don't do that'.
"I've written the word 'Disillusioned' along the bottom beacuse we'd just voted to leave the EU but I still part of it."
Find us on Instagram at BBCNewsbeat and follow us on Snapchat, search for bbc_newsbeat