Daisy Ridley quits Instagram after online abuse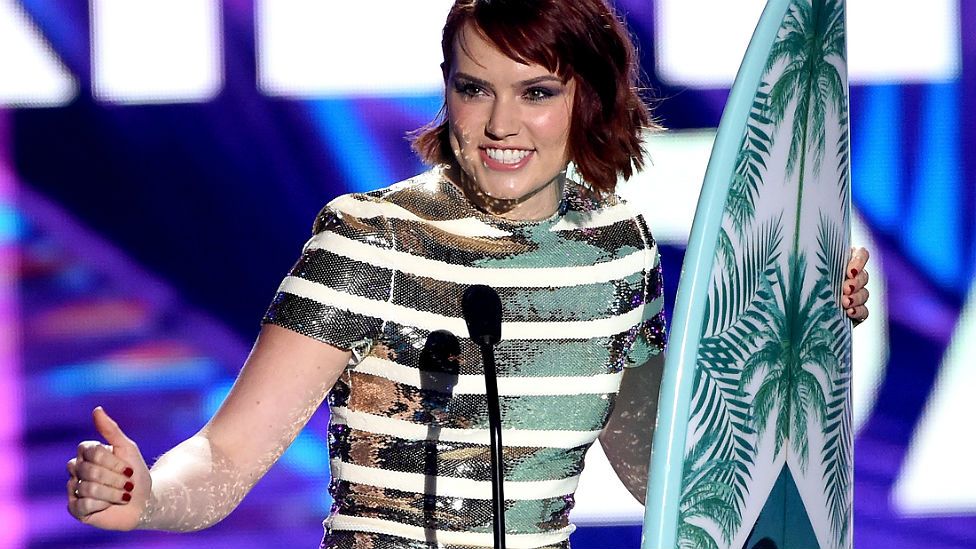 Star Wars actress Daisy Ridley has deleted her Instagram account, reportedly due to abuse she received online.
Daisy was targeted when she shared a photo of herself after the 2016 Teen Choice awards.
She received fierce criticism for the comment she posted along with the image.
The Instagram post was inspired after a meeting with young people affected by gun violence in the US.
She had been joined at the Teen Choice awards by teenage family members of victims from Orlando, Newtown and San Bernardino shootings.
In the post, Daisy wrote: "Thinking about how lucky I am like......... Serious bit: as I sat in the audience yesterday tears were streaming down my face at the tribute to those that have been lost to gun violence.
"I didn't get a great picture of the incredible group that came on stage but they were so brave. It was a true moment of togetherness. We must #stoptheviolence."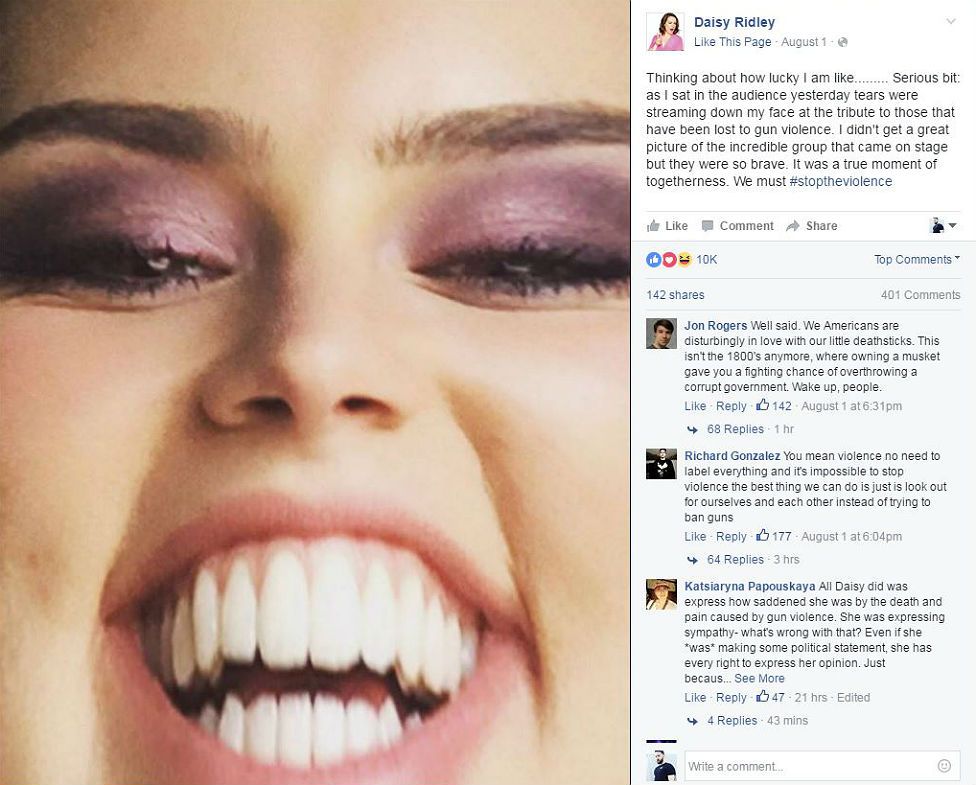 The photo remains on Daisy's Facebook page and is still attracting negative comments from people who believe she was making a statement on gun ownership in America.
The negative comments were among the messages of support urging Daisy to reactivate her Instagram account.
"Daisy I like what you do as an actress but if somebody breaks into my house they're gonna be on the receiving end of a shotgun blast," wrote one person under Daisy's Facebook post.
"Violence and evil will always find a way in this world ever since Cain killed his brother Abel when this world was created thousands of years ago wars will never stop. As soon as one ends another will take its place we're just gonna have to deal with it."
Some people commenting on her post believe actors should not share their political opinions online.
"You're a great actress but don't express your opinions on politics, let alone constitutional rights," another post said.
"Educate yourself on the topic and be careful how you express your opinion."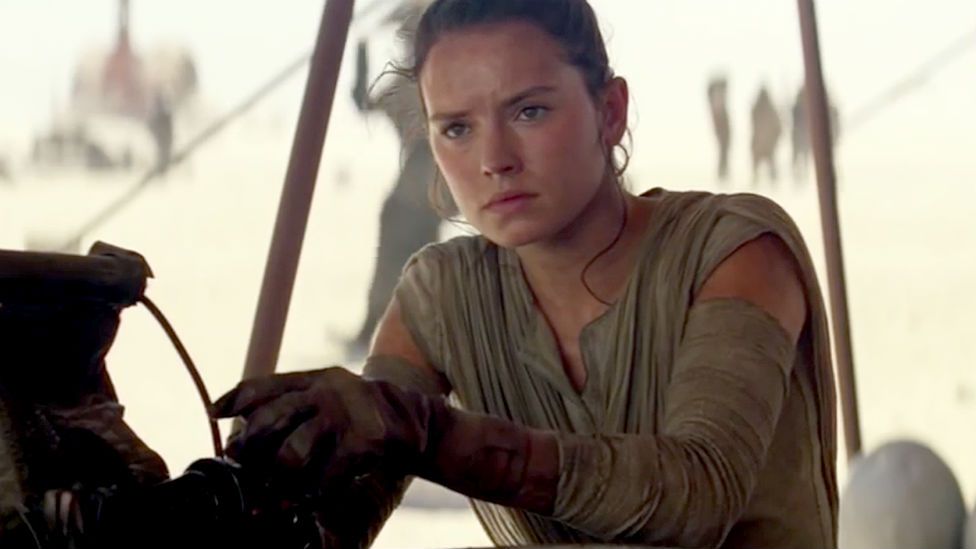 Others struggled to separate fantasy from reality.
"I know how we stop the violence Daisy Ridley. We arm ourselves just like you did in Star Wars," wrote another person.
"When evil people inflict death and destruction upon you, righteous violence IS the answer. (I would like to add that a Jedi uses the force for knowledge and defence. Never attack)."
Newsbeat has contacted Daisy Ridley's representative for comment and are awaiting a response.
Find us on Instagram at BBCNewsbeat and follow us on Snapchat, search for bbc_newsbeat