Instagram Stories launches and people say it's a lot like Snapchat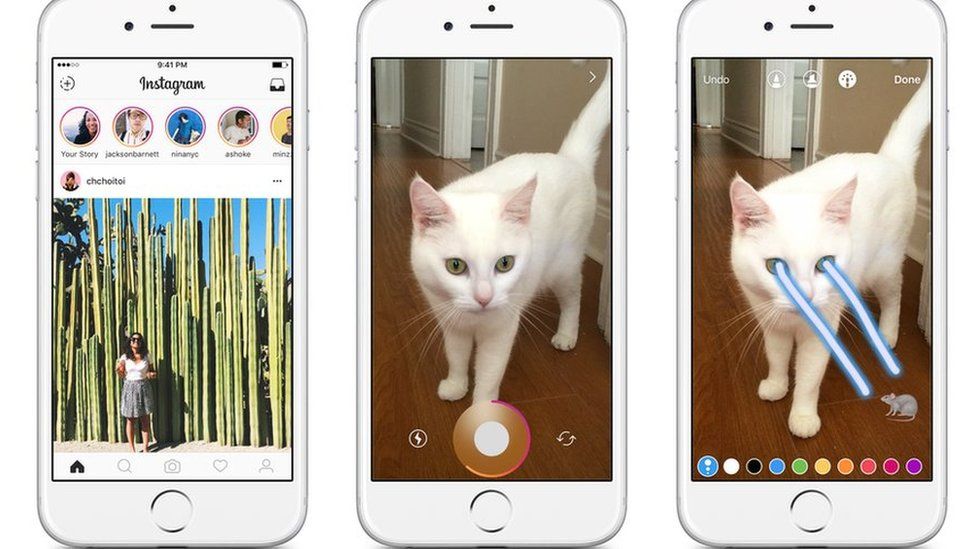 Instagram has launched a new feature and everyone's comparing it to Snapchat.
Instagram Stories lets users share a series of moments and then customise them with text, drawings and emoji icons.
Unlike regular posts, there are no likes or public comments - if a friend reacts you'll get a direct message.
You'll see stories from people you follow in a bar at the top of your feed.
Each story appears in a slideshow format for 24 hours.
"With Instagram Stories, you don't have to worry about over-posting," the app's makers say.
"Instead, you can share as much as you want to throughout the day — with as much creativity as you want."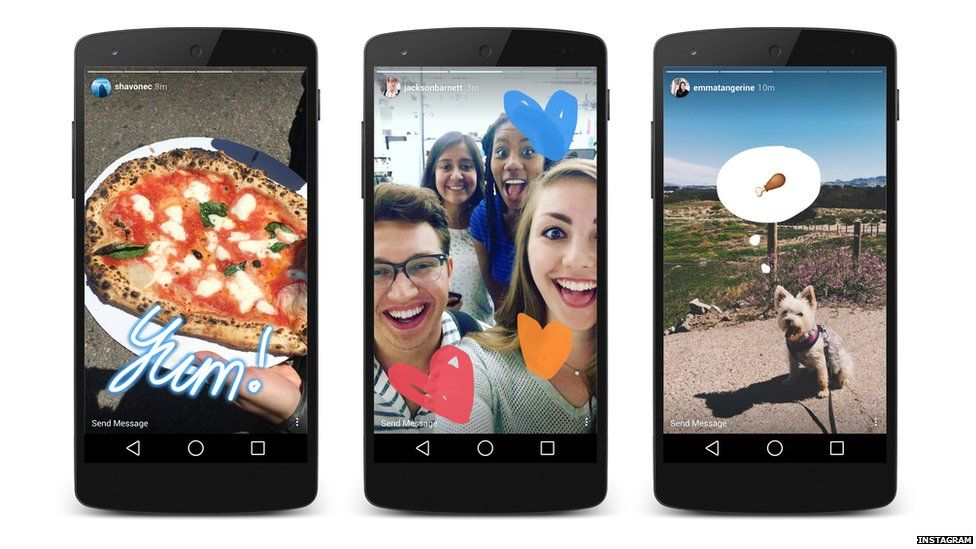 "Instagram has literally decided to become Snapchat," Harry Seaton tweeted.
Twitter and Instagram are trying to be like Snapchat with their new features," said Edsta.
"I don't know if I like it. Each platform should have its own purpose..."
Red Gaskell tweeted this Simpsons meme.
But Matt says he's much more likely to actually use Snapchat Stories.
And Kevin agrees.
How it works
When your friend posts an Instagram Story, his or her profile picture will get a coloured ring around it. To view it, you tap on the picture.
You can also tap to go backwards or forwards or swipe to jump to another person's story.
It's not the first time a concept has evolved onto a rival platform.
Last month Snapchat launched "Memories" - originally a Facebook feature. Facebook, of course, owns Instagram.
For more stories like this one you can now download the BBC Newsbeat app straight to your device. For iPhone go here. For Android go here.